Like the rest of the music industry during COVID reality, the AIR Awards this year, out of necessity, ascended into the digital ether.


As the award ceremony streamed live on YouTube for the first time, it became a night of acceptance speeches like no other.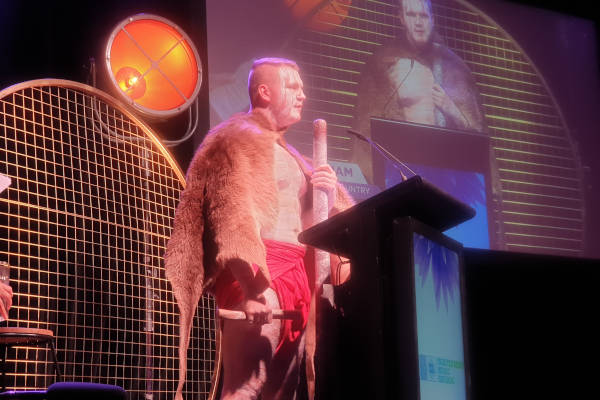 Welcome To Country - image supplied
For the last four years, Adelaide has been the home of the AIR Awards and while border restrictions prevented the nominees and half of the hosting team, Dylan Lewis, from climbing the Lion Arts Factory staircase, a coterie of the local music industry gathered and elbow-bumped, often for the first time since lockdown, before taking to their socially-distanced seats as the live audience for proceedings.
Some things were the same as usual; an hour of free drinks before proceedings kicked off ensured the crowd were sufficiently rowdy while folk musician, Kelly Menhennett serenaded.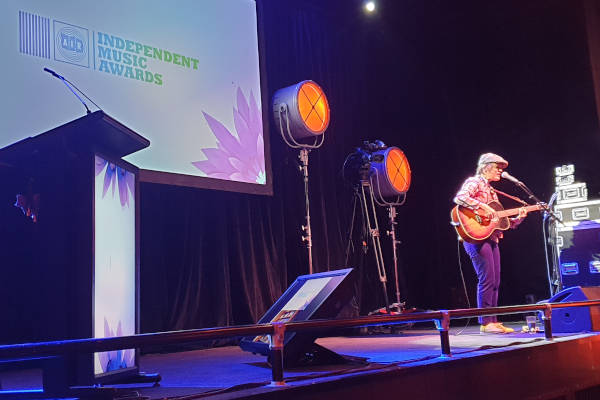 Kelly Menhennett - image supplied
There was finger food, but instead of roaming waiters and waitresses, servings were precisely apportioned in plastic-lidded packaging, which was convenient, but did take away the thrill of the hunt, making gluttony much more difficult.
The banter between regular host, Double J's Dylan Lewis and first-time host, Channel 9 weather presenter and musician Jessica Braithwaite, was comedic gold, with Braithwaite playing the straight bat to Dylan's madcap antics streamed direct from his "dojo" man-cave in Melbourne.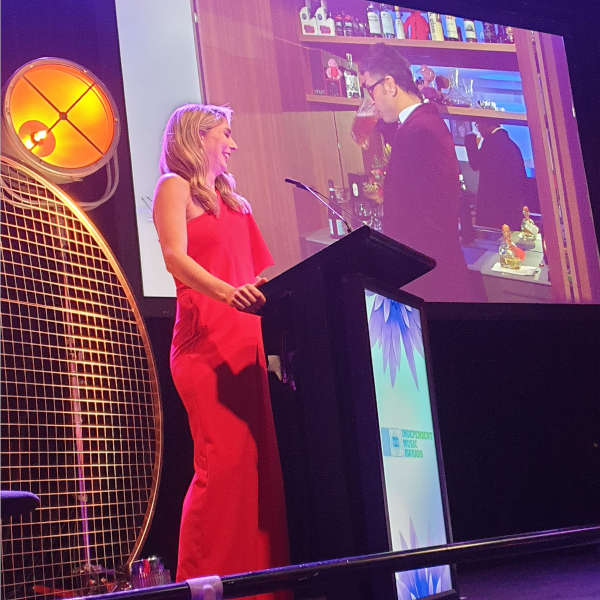 Jessica Braithwaite and Dylan Lewis - image supplied
The pre-recorded acceptance speeches, though, did feel a little weird. One of the great delights at award ceremonies is playing the game of "what will musos say after an hour of free drinks and not enough canapes?".
Multiple award winner Stella Donnelly accepted her Independent Album Of The Year and Best Independent Pop Album from the front seat of her car.
While Best Independent Punk Album winners DZ Deathrays (second straight year winning the award) were decidedly un-punk as they sat outside on a sunny afternoon sipping a fluffy white cocktail with citrus fruit floating on top.
More appropriately, the night's other big winner, Tones And I accepted her awards for Song Of The Year and Breakthrough Artist Of The Year in front of a wall smeared with gold and platinum records.
At the conclusion of the evening, AIR CEO Maria Amato closed proceedings with: "See you all in Adelaide next year." Yes, fingers crossed.
The complete list of 2020 AIR Awards winners.