With both the music and BBQ line-ups already revealed, the Adelaide Beer & BBQ Festival have now delivered a guzzling good selection of brewers who'll be attending the 2021 event at Adelaide Showground (23-25 July).


With borders again open, Adelaide Beer & BBQ Festival will welcome a host of interstate guests including Queensland-based heavy hitters Range and Green Beacon, NSW northern beaches own Modus Operandi, Victorian party starters Moondog, and craft award magnets Deeds and Dainton.
There'll also be festival first-timers Otherside out of Perth, Mountain Culture from the picturesque Blue Mountains and family-owned Victorian brewery Killer Sprocket.
The Gilbert Street Hotel will be presenting an all dark affair on the container bar with rare-as-hens-teeth dark stuff from Bruery (US), Left Handed Giant (UK) Nerd (Sweden) and To Øl (Denmark) to name but a few.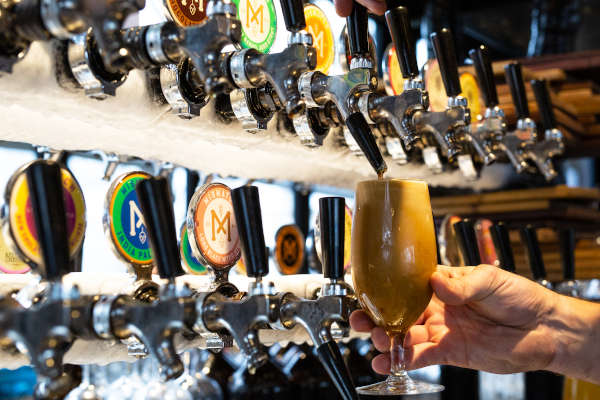 Mismatch
The local line-up of brewers is absolutely massive and includes your favourite neighbourhood slingers Big Shed, Little Bang, Mismatch and Pirate Life, alongside new kids on the craft beer block like SixTwleve Brewing as well as the yet to even open Bowden Brewing Co.
Those who prefer non-beer adult beverages, Heaps Good Gin, Adelaide Hills Distillery, Brookvale Union, Tin Shed Wines and Wine Country's beautiful den of iniquity the Vino Casino will also be showcasing their wares.
Designated drivers and teetotallers will be drawn to non-alcoholic Queensland craft brewers Sobah Beverages. One of Australia's only craft non-alcoholic brewers, Sobah use native ingredients in their brews.
"We are so pleased with not just the numbers of brewers but the quality on offer; this is really the cream of the crop of craft brewers from around Australia," Co-director of Beer & BBQ festival Aaron Sandow says.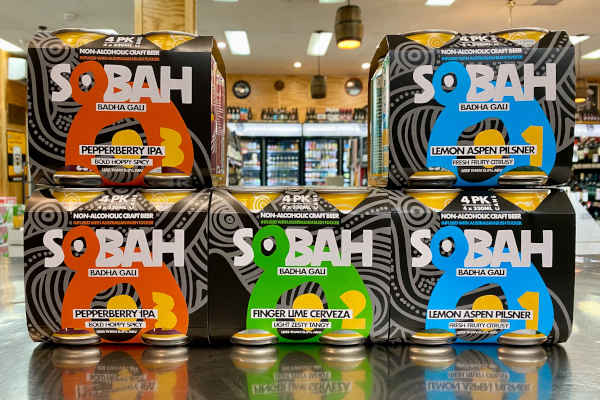 Sobah Beverages
"It's certainly the most diverse line-up we have welcomed to BBF and we have added some huge activations; Modus Operandi are sending their 1970 Greyhound bus over 'The Modus Hound', Big Shed are basically building a working brewery complete with restaurant and DJ for their House of Fun.
"Feral are throwing a hip hop party in their Biggie Bar and Pirate Life are bringing beer garden vibes with a skate ramp, giant blow-up screen for the footy, markets and stacks more.
"We are stoked that we have Sobah Brewing at Beer and BBQ 2021 as we think some people might have preconceived ideas about what non-alcoholic beer is and these guys knock those ideas out of the park so that's another exciting aspect to this announce."
Adelaide Beer & BBQ Festival takes place at Adelaide Showground 23-25 July. Tickets on sale.
2021 Adelaide Beer & BBQ Festival Brewers
Big Shed Brewing Co
Modus Operandi
Pirate Life Brewing
Feral Brewing Co
101 Brewery
Akasha Brewing Co
Ballistic Beer Co
Balter
Barossa Valley Brewing
Beer Garden Brewing
Beernoevil
Bentspoke
Blackwood Brewhouse
Bond Store Wallaroo
Boston Brewing Co
Bowden Brewing
Brewboys Brewery
Bridge Road Brewers
Campus Brewery
Coopers Brewery
Dainton Beer
Deeds Brewing
Fixation Brewing Co
Fox Hat Brewing
Gage Roads Brew Co
Goodieson Brewery
Green Beacon Brewing
Hawkers Beer
Hop Nation Brewing Co
Killer Sprocket Brewery
Lady Burra Brewhouse
Left Barrel Brewing
Little Bang Brewing Co
Local Brewing Co
Loophole Brewing Co
Matso's Brewery
Ministry Of Beer
Mismatch Brewing Co
Molly Rose Brewing
Moon Dog Craft Brewery
Mountain Culture Beer Co
Mountain Goat Beer
Noodledoof Brewing Co
Otherside Brewing Co
Pikes Beer Co
Prancing Pony Brewery
Range Brewing
Sapporo
Shapeshifter Brewing Co
Shifty Lizard Brewing
Silver Bark Brewery
Sixtwelve Brewing
Snapper Point Brewing
Sobah
Spinifex Brewing Co
The Sparkke Change Beverage Co
The Suburban Brew
Uraidla Brewery
Vale Brewing
Watsacowie Brewing Co
Wayward Brewing Co
Western Ridge Brewing
Young Henrys
Wine / Spirits / Cider
Adelaide Hills Distillery
Brookvale Union
Forage Supply Co
Heaps Good Gin
Imperial Measures Distilling
Lobo Cider
Lobo Spirits
Never Never Distilling Co
The Hills Cider Co
Tin Shed Wines
Vino Casino By Wine Country