It's Friday, and it's time for a holiday. Thankfully, our very own groovers Confidence Man are serving up a slice of paradise with a new single, and the announcement of an upcoming album.
'Holiday' is the new track – born from a warped mashup of Underworld and MIA, with hints of PNAU and enough tempo to get you amped for that upcoming time off you so deserve. Its attitude is distinctly Confidence Man, but its sound teases something fascinatingly familiar yet completely fresh.
The track's accompanying video sees vocalists Janet Planet and Sugar Bones careering around in the sky on a hot air balloon, and features, of course, the signature dance moves we've come to know and love through the group's music videos and infamously chaotic live performances.
"We've been trying for the most epic, hands up, euphoric anthem for a while and this is the first time we've come close… Turns out it's pretty difficult, but nothing's too hard for Con Man," Sugar Bones says.
"No one tells Confidence Man what to do," Janet adds. "Who said a 'Holiday' can't last forever? Spend big and live free, that's our motto. And it can be yours too. A vacation is just sunburn at premium prices, but a holiday is a state of mind."
Joining the news of a new Con Man banger is the impending second album, 'TILT'. 'TILT', set for release in early 2022, follows the success of the group's first album 'Confident Music For Confident People', released in 2018.
And if that wasn't enough, there's a bunch of tour dates coming up too, right in our backyard as well as the UK and Europe. International gigs are a walk in the park for Confidence Man, having already played the big ones like Rock en Seine (Paris), Primavera Sound (Barcelona), Governors Ball (New York) and Glastonbury (UK). . . So another round of overseas dates will just be a 'Holiday'.
Tickets are on sale now.
'TILT' Tracklist
1. Woman
2. Feels Like A Different Thing
3. What I Like
4. Toy Boy
5. Luvin U Is Easy
6. Holiday
7. Trumpet Song
8. Angry Girl
9. Push It Up
10. Kiss N Tell
11. Break It Bought It
12. Relieve The Pressure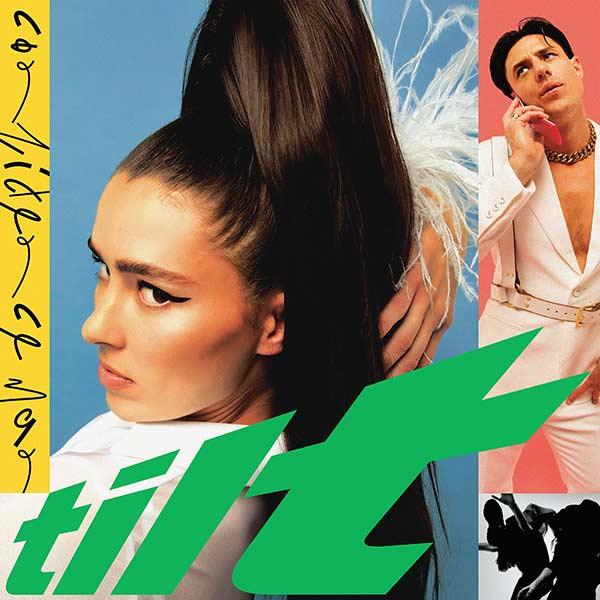 Confidence Man 2022 Australia Tour Dates
1 January – Let Them Eat Cake (Werribee South) 8 January – Sandstone Point Hotel (Queensland) 16 January – King Street Carnival (New Town) 12 February – Forum (Melbourne) 26 February – Wickham Park (Newcastle Waters) 27 February – Summer Camp Festival (Sydney) 6 March – Summer Camp Festival (Melbourne)
'TILT' is out 1 April. New single 'Holiday' is out now.