Ruby Olive, based in Brisbane and stocked around the country, is a company selling a range of fashion accessories within collections dreamt up by Chief Dreamer Skye Anderton.
Whether it's necklaces, earrings, rings, face masks, scarves or lanyards, Ruby Olive's designs are made with love and are vibrant and full of life.
"My primary mission is clear and simple - I want to put more smiles on faces!" Skye says. "It's important to me that we do our bit to make our world a better place and I aim to use sustainably sourced raw materials where possible and create products with an ethical heart."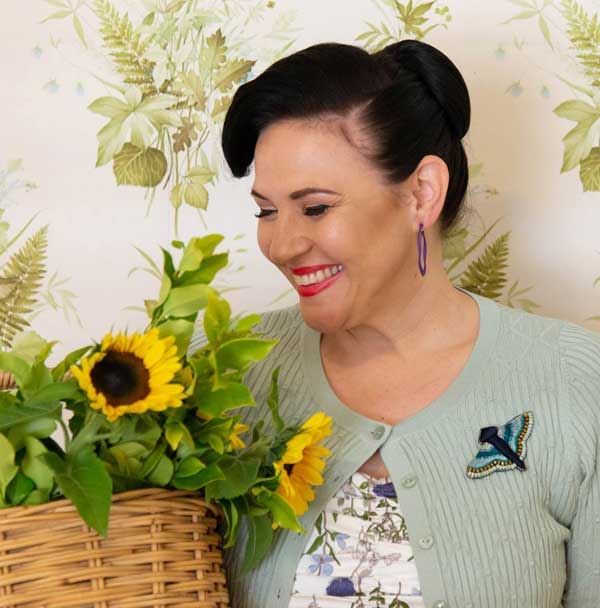 Ruby Olive have just introduced a fabulously feminine new range of Delicates Brooches, starring Betty Butterfly and Patty Pansy!
Patty Pansy is perfect on her own, but available in a range of colours so you can create your very own everlasting floral bouquet.
Meanwhile, Betty Butterfly is a lead on from Ruby Olive's original Delicates Leading Ladies – and she's back! You can let Betty land atop your dress or cardigan to add an unusual talking point to your outfit.
You can shop for Betty and Patty on the Ruby Olive website or at one of their many stockists around Australia.