Queensland Symphony Orchestra (QSO) will dazzle and delight in 2020 with a season full of Beethoven tributes, masterful renditions of film scores, and concerts for children.


In celebration of Ludwig van Beethoven's 250th birthday, the Queensland Symphony Orchestra joins forces with a plethora of internationally acclaimed musicians in a series of nine tribute concerts. Paying homage to the man whose symphonies have been dubbed the 'cornerstones of Western civilisation', this season promises to ensnare the senses with everything from intimate chamber performances, spine-tingling renditions of Beethoven's masterpieces, and concerts for children.
2020 will put a spotlight on some of the nation's most exciting and revered soloist musicians; such as Grammy-nominated saxophonist Amy Dickson, Pianist Aura Go, soprano Emma Pearson, and Australian superstar violinist, Ray Chen, as well as Grace Clifford and the orchestra's own violinist, Imants Larsens.
In conjunction with dazzling home-grown talent, this season will see the orchestra welcoming international soloists. From the Berlin Philharmonic, Stefan Dohr will feature on Principal Horn, American cellist, Narek Hakhnazaryan, as well as Behzod Abduraimov from Uzbekistan, who has been described as 'the most perfectly accomplished pianist of his generation', and Israeli, Guy Braunstein, the youngest concertmaster the Berlin Philharmonic has ever appointed.
Three of Queensland Symphony Orchestra's favourite conductors return in 2020 to take on Beethoven's most treasured works. Simone Young leads Beethoven's majestic 'Choral Symphony No.9'. In August, Sweden's Daniel Blendulf conducts Beethoven's 'Symphony No.5' in October, and Conductor Laureate Johannes Fritzsch leads Beethoven's 'Piano Concerto No.5' in November.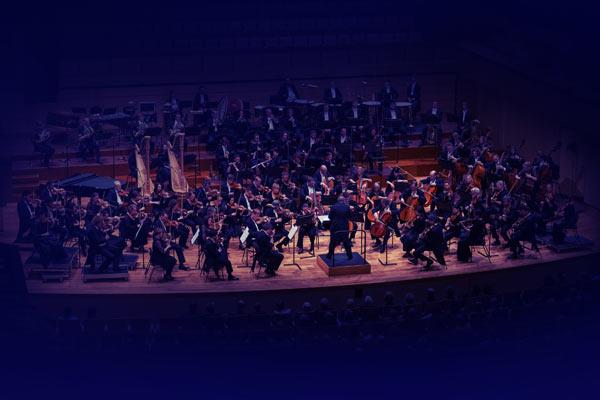 Over the years, Queensland Symphony Orchestra has built up a reputation as being an 'Orchestra for Everyone'. A lot of this reputation has come about from commissioning new and exciting projects. Next year will be no different with two world premieres in the works. The first is February's 'Power And Glory' Maestro concert by talented Australian composer Melody Eötvös, and the second in July in 'The Music Of The Masters' concert by the Orchestra's own violist, Bernard Hoey.

This season, QSO will also be treating punters to two concerts celebrating famous film scores, with the return of the much-loved 'Reel Classics' and 'Cinematic', as well as the latest instalments of the 'Harry Potter' and 'Star Wars Live' concert series. Even the youngest of music lovers are in for a treat with a special performance of Abbott's 'The Peasant Prince', an interactive experience for the whole family based on Li Cunxin's best-selling children's book.
"We want to offer concerts that appeal to a broad range of people that aim to introduce everyone to the magic of orchestral music. Our concerts – whether that is a Shostakovich symphony or the latest 'Harry Potter' film with orchestra – provide immense joy to those attending," Chief Executive Craig Whitehead says.
"There is something unique and magical about the sound of a live orchestra and our 2020 season aims to continue to provide that sense of joy, wonder, and spine tingles. Whether you come for the virtuosity of the performers, the emotional journeys that orchestral music can take us on, or just for a wonderful night out, our Orchestra For Everyone aims to have a concert for everyone in our arsenal for next year."
Queensland Symphony Orchestra's 2020 season is live. Click here to check it out.