Books are not their covers, and one size fits all, in '[MIS]CONCEIVE'.
Contemporary Indigenous dance company Karul Projects present this re-education of the misunderstandings of Indigeneity.
Karul Projects' Co-Director and '[MIS]CONCEIVE' Choreographer, Composer and Performer Thomas E.S. Kelly says the show aims to rewrite people's conceptions of the Indigenous Australian population. It's a high-energy work which is sure to both educate and entertain.
"The audience can expect to be entertained, informed and offered an opportunity to think about the ways in which First Nations Australians and their culture are viewed today," Thomas says. "There is still so many stereotypes and preconceived ideas about what an Aboriginal person should act and look like. The audience should expect to explore and dismantle some of these misconceptions."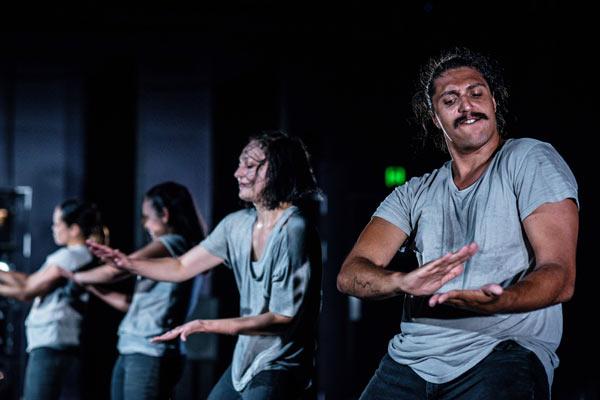 Karul Projects was started by Thomas E.S. Kelly and Taree Sansbury, with the intention of highlighting the importance and relevance of Indigenous stories. Karul is a Yugambeh word, meaning 'everything'. The vision of Karul Projects is to do everything in their power to strengthen and empower the cultural knowledge of this land, in order for future generations to enjoy and learn from Aboriginal Australia's rich heritage.
Since premiering in 2016, the show has toured Australia as well as overseas, aiming to answer, overturn and explore questions such as "what does an Aboriginal Australian person look like? Act like? Sound like? Do they all have black skin, live in the bush and are they naked?"
The '[MIS]CONCEIVE' ensemble use their voices and bodies as pathways to traditional dance and song. Knowledge, this show argues, does not equal comprehension.
'[MIS]CONCEIVE' plays Ngunyawayiti Theatre at Tandanya National Aboriginal Cultural Institute (Adelaide Fringe) 25-27 February.