The Savoyards Musical Comedy Society Inc. presents 'I Love You, You're Perfect, Now Change' this March.
A musical revue about modern love, Director Gabriella Flowers discusses the appeal of the show, "I think that for audiences it's such a show that they can connect with and they can resonate with. Because it's got right from, those awkward first dates to first loves, first losses and then also the trials and tribulations of marriage and children and how to sort of navigate through all of that. Right the way through to the last years of your life and how you spend those with loves ones. It is just a ball, it's an absolute laugh and it's a lot of fun."
When describing the casting process the director relays mindsets that are not dissimilar to first dates. "Personally I like to have a real clean slate. I like to just really make it about the day and what they [the actor] bring and how they've prepared. And for me it's that feeling you get when somebody walks in and you can see their passion, whether it's about theatre as a whole or about this specific project."
With only eight actors performing a wide variety of characters in several vignettes it was important to cast people who were versatile and flexible. "I think this kind of show is like an actor's dream personally. Because you have to push yourself, you have to go from one scene to the next with a 30 second change, to do a quick change and then be another character." She adds.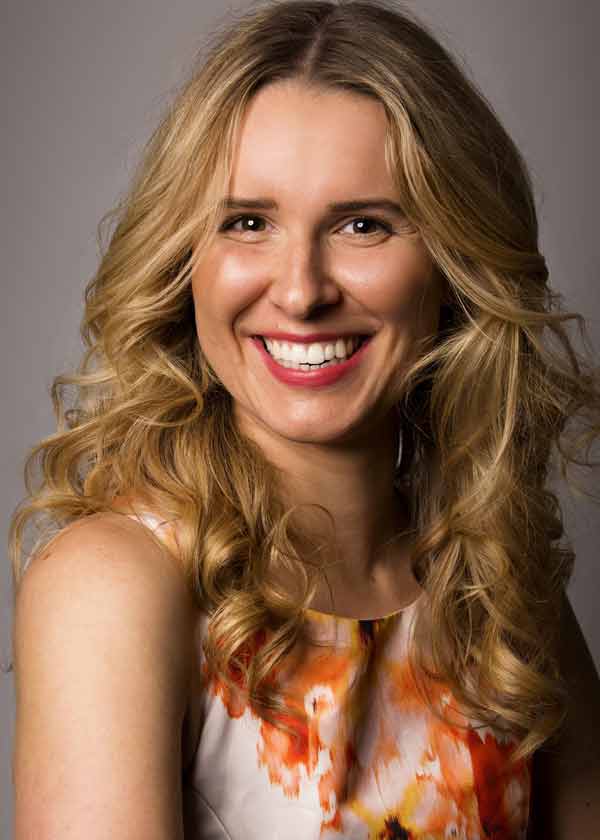 The show is the longest running (1996-2008) Off-Broadway running musical and the current production is set in modern times. "So much has changed, we now have all these apps on our phones for example like Tinder or all these things that were not around when this show was written. So it's wonderful and also crazy to think that so many things haven't changed. We're still going on these blind dates and we're still finding love in the ways that we can. It was our group decision that we would make the show present day rather than setting it in the 90s because I wanted people to feel that they could relate to it."
From a young age Gabriella had an interest in the arts, and a key mentor growing up was her drama teacher at school who sadly passed away from a brain tumour. "She was a very intelligent woman and she was someone that would support any idea you had and I think that's very important when you're growing up is having people around you that are not gonna crush your ideas and dreams but are going to support them and say "Well how you would make that work on stage? Or what interests you about that?"'
Gabriella has carried this legacy into her directing career where she sees herself as "actor's director" and seeks to look after her cast and crew. "If we're honest this can be quite a toxic environment and I am very passionate about making sure that I don't add to that and I make sure that the people that I'm sort of around feel positively supported." As a result 'I Love You, You're Perfect, Now Change' features positive and honest relationships both onstage and off thanks to the talented and passionate Gabriella Flowers.
'I Love You, You're Perfect, Now Change' plays at The Star Theatre, Manly, 17–25 March.