Continuing its tradition of bringing theatre to places you wouldn't expect. . . Anywhere Festival is ready and raring for its tenth and biggest year.
The Brisbane-born festival, first showcased in 2011, welcomes Ipswich and Moreton Bay into the fold, with a programme offering approximately 655 performances of 132 shows from an estimated 800 performance makers throughout May.
The festival features everything from comedy, circus, cabaret, immersive, virtual reality, music, dance, spoken word, magic and online.
Hubs for Anywhere include Arcana, Elements Collective, and Farrier Bar in Fortitude Valley, The Sideshow in West End and the University Of Queensland in St Lucia.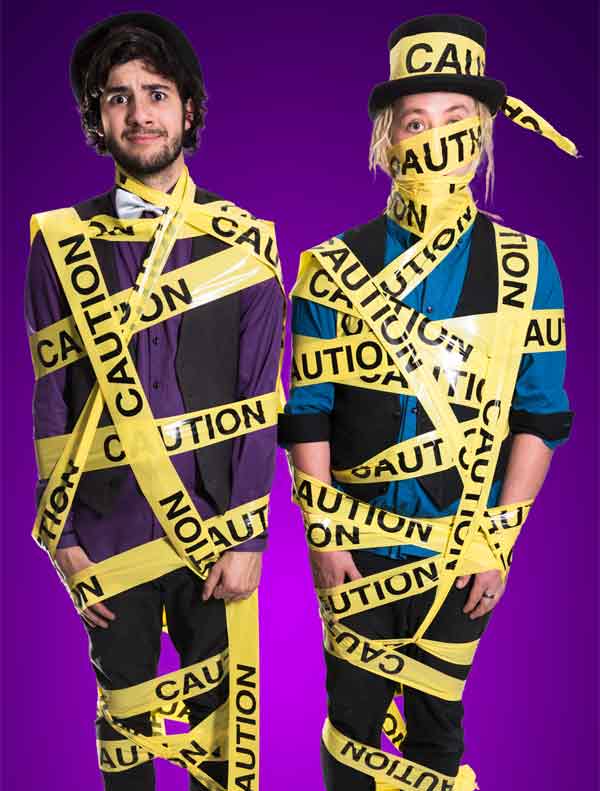 'The Greatest Magic Show' – Image © Frank Packer
Festival-goers can take the opportunity to jump into the action, with a real-life imagining of the classic board game at 'Cluedo! The New Suspects', presented by Brisbane Immersive. . . Or, head to the Judith Wright Centre, don a VR headset and enter an immersive Andean mythological play, 'Prison X', presented by United Notions Film and KOA.XYZ.
The rolling green hills of the Moreton Bay Region will host a collection of comical companions during the 'Tongue In Cheek Winery Tour'.
There will also be plenty on offer for the young ones. At Ipswich's Twilight Circus, you'll find a troupe of young artists taking to the streets in an explosion of colour and creativity.
Anywhere Festival Queensland 2021 takes place from 6-23 May.