From the company that brought you 'The Mayne Effect' comes an extravagant new show featuring a LIVE STEAM TRAIN!
'The Train Tea Society' is a heart-warming snapshot of Australian history based on the lives of real women living in Queensland during the first world war. "We aren't playing it safe when it comes to a concept, script or venue. Staging a play at a Railway Station and choreographing a life-sized steam engine to move within the show was a risk, but one we had to take," says writer/producer Emily Vascotto.
The talented ladies are hosting the show in conjunction with Anywhere Festival, and Queensland Pioneer Steam Railway this May. These are the Top 5 reasons why you should have a steam train in a show: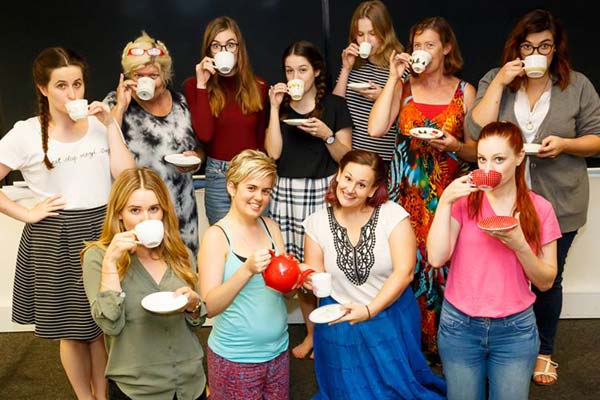 It's Super Not Stressful (Not. At. All)
Would you like to give your stage manager a heart attack? Keep your cast on their toes? Then a steam train is for you! These tricky blighters love to keep you guessing. Will it turn up on time? WHO CAN TELL!? Now that's excitement.
They Make Fun Train Noises
It is physically impossible not to feel giddy when you hear a steam train whistle. Toot toot! Yay.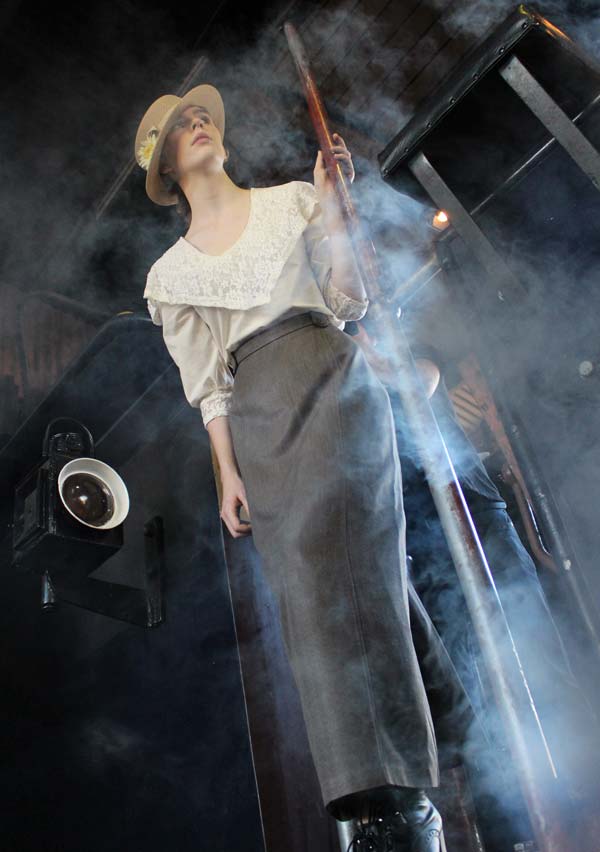 Your Character Gets To Ride On The Train
What actress is going to turn down hurtling through the pitch black on a giant hunk of metal from the 1800s? NO ONE, THAT'S WHO. What a spectacular way to make an entrance. Provided you survive the trip*.
*No actors were harmed in the rehearsal process of 'The Train Tea Society'… yet.
Go Big Or Go Home
We LOVE site-specific theatre. It creates a unique atmosphere that just isn't possible in a traditional space. A venue with history and a connection to the piece creates palpable electricity in the work. Our beautiful train is a character in itself, one with it's own unique quirks…like taking five hours to get ready. #diva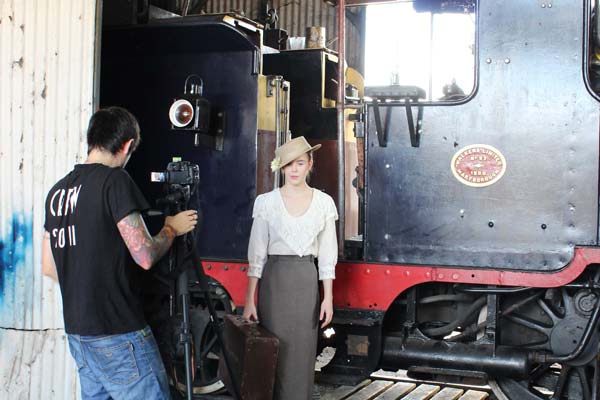 It's A Steam Train
Enough said. Come see for yourself!
'The Train Tea Society' performs Swanbank Rail Station 6-8 May as part of Anywhere Festival which runs 5-21 May.