After 150 years, one of Brisbane's most infamous murders is being resurfaced through a new play by Flowers Theatre Company at Anywhere Theatre Festival.
It's 1848 and there's been a gruesome murder at Kangaroo point. The wrong man is trialled, convicted and hanged for the crime. 17 years later, one Patrick Mayne (the Queens Street business mogul) confesses to the murder in what was to become the most shocking revelation of the century.
'The Mayne Effect' recounts this goosebump-inducing story following a tragically doomed family who are ostracised from society. Through the trauma, a number of themes arise, including relationships, mental health issues and most importantly, hope. The play focuses on the effects that the tragedy had on each member of the Mayne family, and poses the question, can wealth buy you forgiveness?
Performed in Harris Terrace, a beautiful heritage listed Georgian six-rowed venue that links from one house to the next, the audience will follow the action from room to room as it unfolds, and in doing so will experience a taste of Mayne family life like never before. Director and producer of The Mayne Effect, Gabriella Flowers, and Writer/ Co-Producer Emily Vascotto are looking forward to the sold-out world premier of the production next month.
Florence and William
How did the idea to 'The Mayne' Effect come about?Gabriella -
Almost two years ago now my partner's aunt told me the story of the infamous 'Butcher Of Brisbane' and I've been fascinated with the family ever since. When I heard about the exciting site-specific work that the Anywhere Festival was putting on, I knew it would be the perfect opportunity to create the vision I had for our interpretation of the Mayne family's lives.
What was the attraction of the story of the Mayne family?Emily -
The Mayne family are well known and their legacy is still dotted about Brisbane. However there is such debate over what really happened to them.
Gabriella -
We were attracted by the debate and controversy over what really happened to the family. We wanted to use our own artistic licence with the family as inspiration in order to explore what could have happened.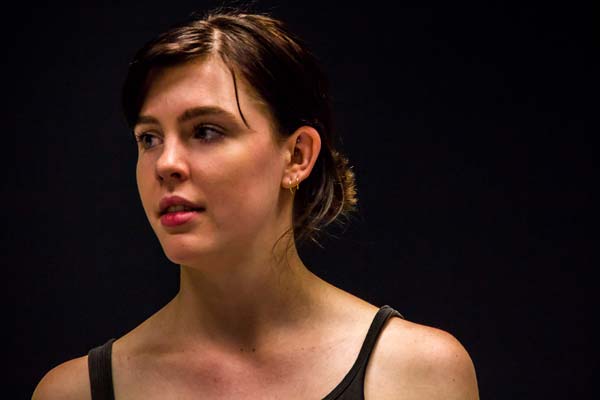 Florence
What kind of research was necessary for preparing for the production of the show?Gabriella -
The fantastic thing about this family is that it links to so much of Brisbane. If you head to St. Stephen's Cathedral there is a stunning stained glass window that was created by James Mayne in memory of his brothers Isaac and William. Or if you go to The University Of Queensland there are portraits of some of the family members. Even their very house, Moorlands, still stands today. We had the luxury of being toured around the house by a wonderful guide named Ian, which was a fantastic surprise for our cast.
Emily -
He was a wealth of knowledge and prompted us to consider a wide range of sources. The University Of Queensland archives and Fryer Library were particularly helpful. We find even now that we keep stumbling into people who have heard interesting stories of the family.
What kind of risks were taken by telling this story in such a controversial manner?Gabriella -
Of course when tackling a story that is so well known within Brisbane, you are taking a risk. But we're not about creating a historical thesis on the family. Theatre is my background and passion and I'd rather tell a story that has drama and poses questions for the audience. Theatre often has to be about taking risks, otherwise where's the thrill and excitement?
What can audiences expected from 'The Mayne Effect'?Gabriella -
Expect the unexpected. No I know that sounds a bit cheesy. But honestly, the best thing is too not expect anything.
Emily -
We urge our audiences to come with an open mind because it is going to portray the family in a way that has not been explored before. In fact there is an interesting twist with regards to the structure of the piece. I'm looking forward to seeing audience reactions!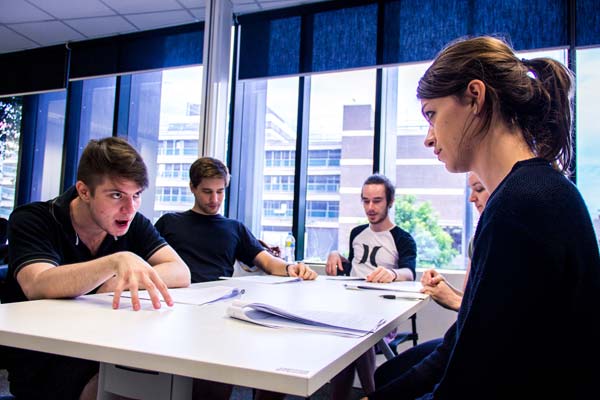 'The Mayne Effect' takes place in Harris Terrace, and will only have space for 28 seats per night. Will this add an element of interaction and intimacy to the performance, somewhat different to other pieces in Anywhere Fest?Gabriella -
We didn't want to break the fourth wall so there is not direct interaction with the audience per say. But we are absolutely thrilled to be using a space like Harris Terrace. It gives us the advantage of letting the audience feel like a fly on the wall, observing the on-goings of this troubled family.
How does it feel to have a completely sold-out show?Gabriella -
We can't quite believe it ourselves! We sold over 50 percent of our tickets in under 24 hours.
Emily -
It feels great! We are so encouraged by the audience response. It just reaffirms that Brisbane is as fascinated with this family as we are.
Do you believe that wealth can buy forgiveness?Emily -
I think wealth can buy momentary forgiveness, and it has an interesting way of influencing people's memories. But the effects of wealth are often only temporary.
What was it like working with a cast of rising stars such as Marshall Stay and Kyle Barrett?Gabriella -
Every single member of the cast are such a joy to work with. They have really invested themselves in it. Olivia Hall-Smith who plays Florence has already been snapped up by La Boite for an indie production. For both Kyle and Marshall they have astounded us as how committed they have been to challenging the way they approach and tackle their character. We are lucky to have such a passionate and dedicated cast.
'The Mayne Effect' plays at Harris Terrace and runs Thursday-Saturday, 7-23 May.