By now, you MUST have played 'Flappy Bird'.
The spectacularly addictive game, which seemingly came out of nowhere a few weeks ago, is now the most popular App on the App Store (
publicity-shy
indie developer Dong Nguyen first released the game
with zero promotion
in May 2013, but it didn't go viral until January 2014).
On the one hand, it couldn't be more simple — you just have to tap the screen to fly a bird through some pipes without hitting them — and on the other hand,
it is fucking impossible
.
Some have speculated
that the game's popularity is due to bots and fake ratings, but I kind of doubt the game needed all that much help to take over the world — once you pick it up, you won't be able to put it down until you literally throw your phone away in disgust.
It inspires headlines like these...

And reviews like these...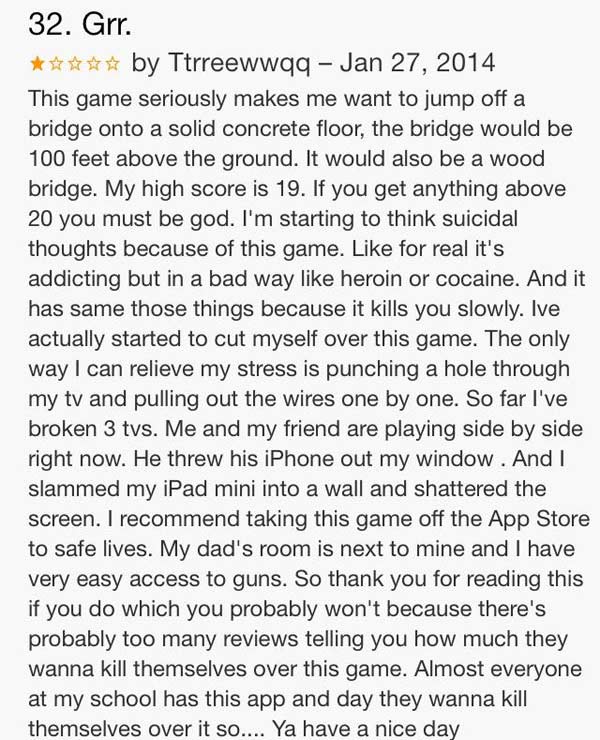 But, more than anything, it inspires memes.
Lots and lots of memes.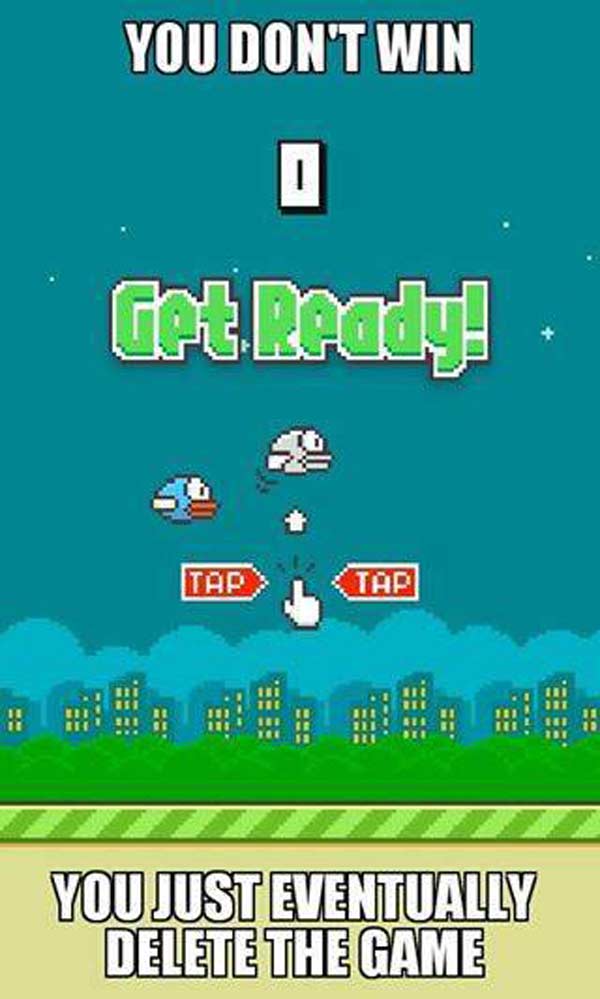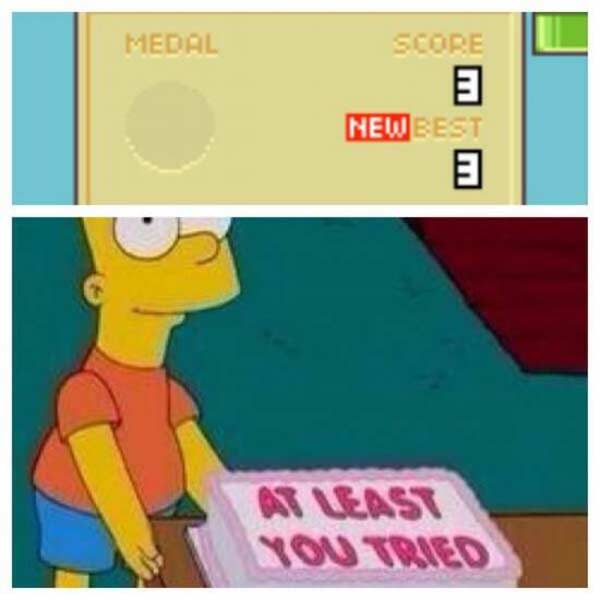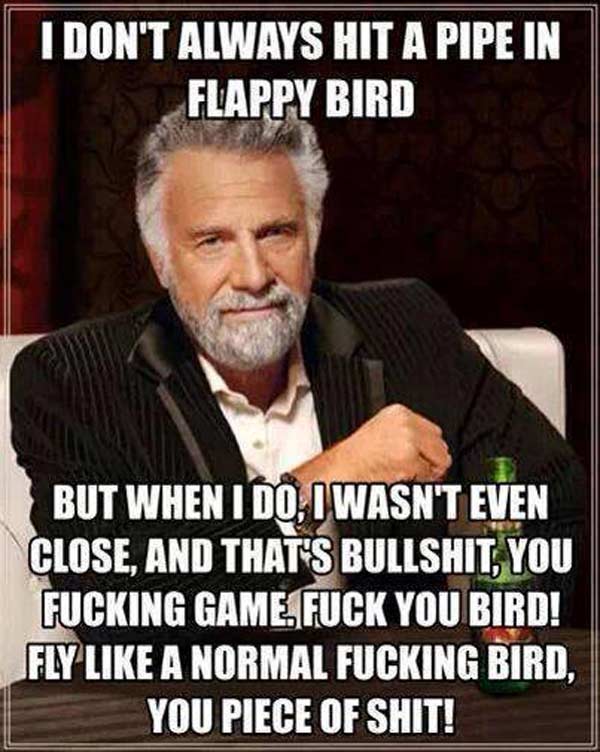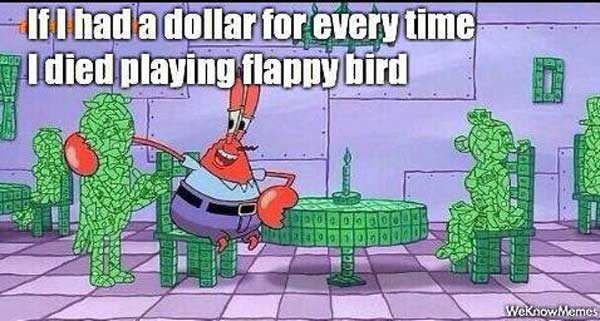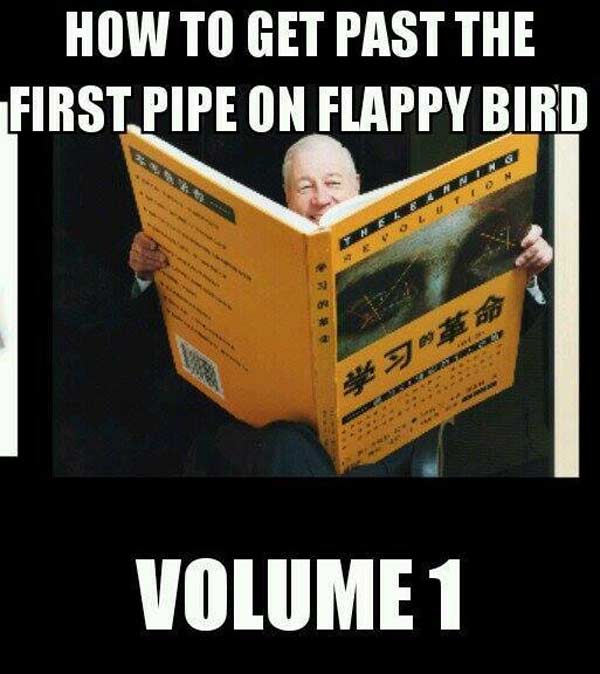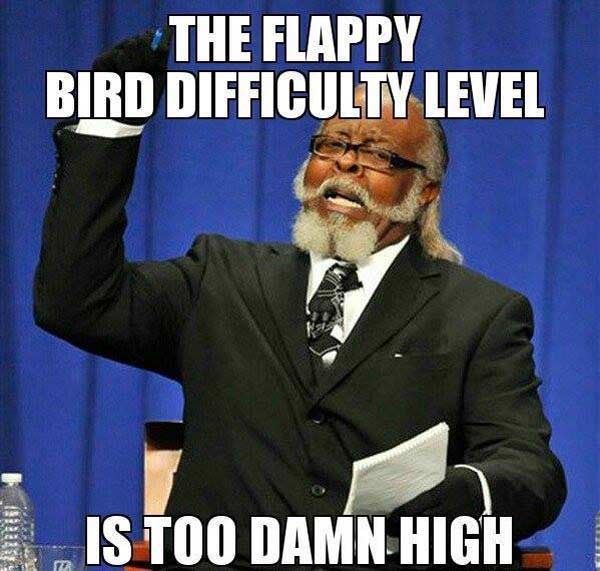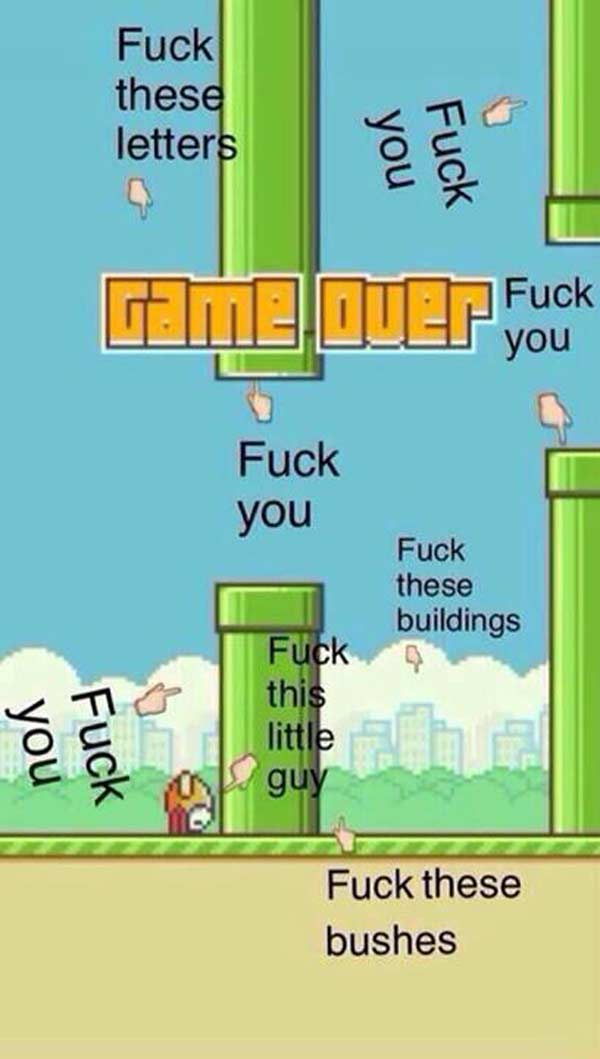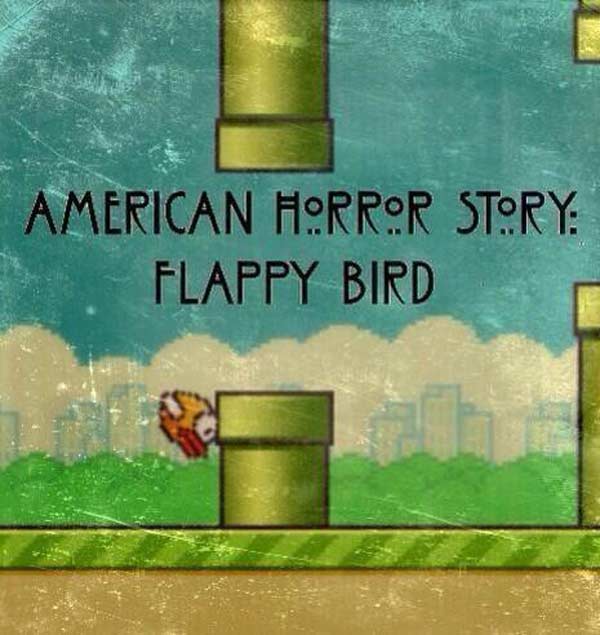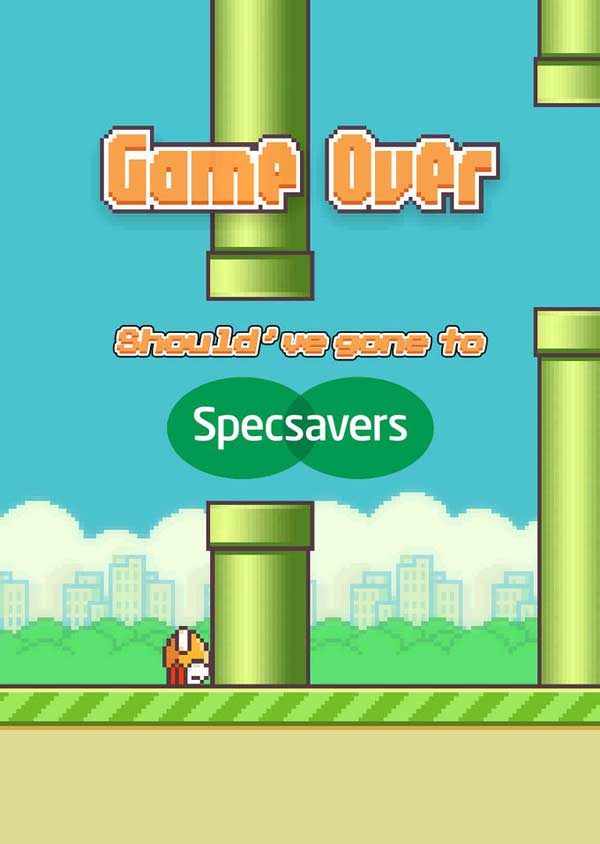 Is there any hope for the human race? Any light at the end of this pipe?

Will they, Karyne? Will they, REALLY?