Undoubtedly one of the best R&B line-ups of the year, if not the decade, Frontier Touring together with Southern Cross Austereo's Hit Network turned Brisbane's Eatons Hill Hotel old school (19 November), in an epic showcase of '90s music as part of the RnB Fridays Live national tour.
Off the back of the hugely popular RnB Fridays radio programme, a national '90s R&B tour was always going to be a recipe for success and with tickets to the Brisbane show selling out in around an hour, expectations were at an absolute high.
Image © Lachlan Douglas
Brisbane peeps went all out for the '90s party, with some dressing in typical '90s Mexican gangster attire, others donning the famous (or infamous, depending on which side of the fence you sit) baggy pants, as well as the odd one-strap overall shorts making a comeback for the evening.
Click here for photos.
Kicking off the party was DJ Horizon, one of the rising stars of the Australian and international DJ scene, proving his skills and mixing up fat tunes in between sets. In true Vincentian-style, Kevin Lyttle warmed the audience up with his '90s superhit 'Turn Me On', the perfect setting for what turned out to be a balmy Queensland afternoon and was shortly followed by Dante Thomas, who had the crowd crooning to 'Miss California' like it was back in fashion.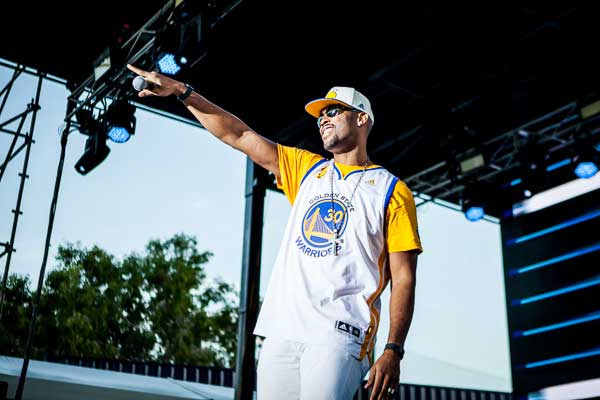 Montell Jordan - image © Lachlan Douglas
Montell Jordan ('This Is How We Do It', 'Get On It Tonite'), Blackstreet ('No Diggity', 'Don't Leave Me'), Blu Cantrell ('Hit 'Em Up Style (Oops!)', 'Breathe'), Fatman Scoop ('Be Faithful'), Mya ('Lock U Down', 'Case Of The Ex (Whatcha Gonna Do)' and 'My Love Is Like… Wo') and 112 ('Dance With Me', 'Peaches & Cream') all followed suit, playing vignettes of their most popular hits and just long enough to keep the crowd feeling like it was one, big, continuous dance party.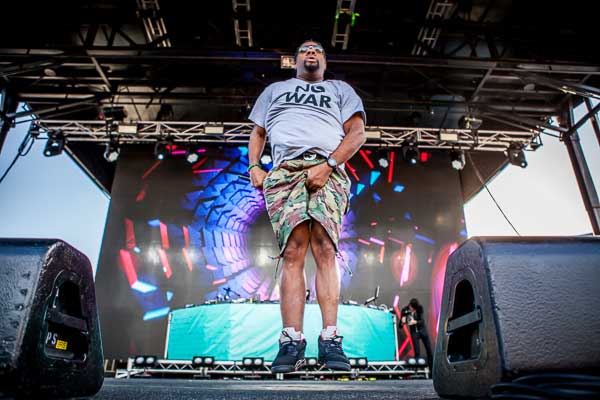 Fatman Scoop - image © Lachlan Douglas
The highlights of the night were TLC and Nelly, each performing all of their Grammy-award-winning hits and with the same style and swagger that made them household names 20 years ago. TLC's vocals were on point and one couldn't help but feel the absence of Left-Eye from the stage, with everyone feeling the feels when it came to her part in the crowd-favourite, 'Waterfalls'.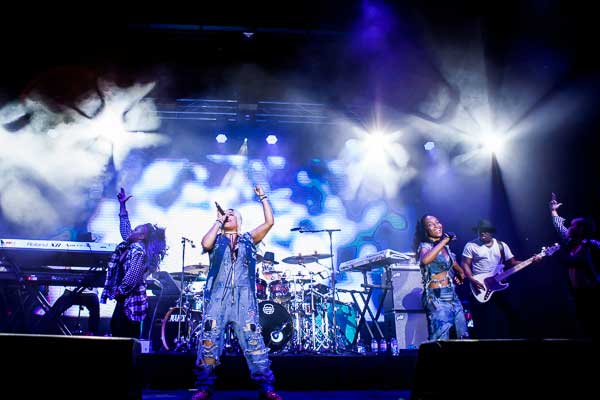 TLC - image © Lachlan Douglas
Nelly picked up the pace again though, switching the mood to an all-time high with his characteristic, cheeky charm and making the crowd go off with mega hits 'Country Grammar', 'Ride Wit Me' and 'Hot In Herre'.
Nelly - image © Lachlan Douglas
All in all, the Brisbane leg of the RnB Fridays Live tour was a massive hit and combined with a special pop-up nightclub, RnB Karaoke and an awesome venue, the night made for one helleva experience.
RnB Fridays Live plays around the country until 25 November.
Image © Lachlan Douglas
Click here for more photos.