The walls have come crashing down on the building which housed 'The Site', Brisbane's single most influential underground dance, rave-era venue.
The Site was the most directional, experimental, and on its night, explosive entertainment venue in Brisbane's history.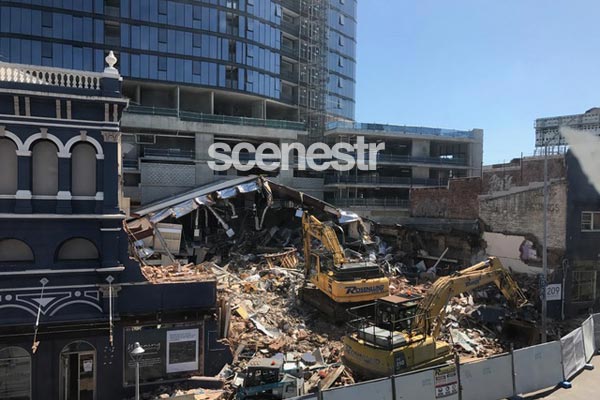 The Site's candle burned bright in the early 90s hosting weekend club nights as well as taking on international tours from bands such as Inner Circle. But its bread and butter operations belied the transformations the venue underwent in readiness for colossal events such as the NASA raves over two internal levels and which swallowed Alfred Street and the adjoining car park, attracting thousands.
Cosmic Baby. © Jeff Polley
Many of South East Queensland's djs played there as either residents or supports to international heavyweights including Sasha and Carl Cox.
Success brings followers – and competition. On more than one occasion a competing rave event was hosted directly over the road – separated by 20 metres of bitumen – at The Roxy, then the Arena (and now silent) where
scenestr
's offices are located and where this article's demolition images were taken.
scenestr,
then Scene Magazine and the clubbing street press of the day, was fortunate to be working with freelance photographer Jeff Polley. His prolific work captured rock, pop, dance and fashion throughout the 90s. Jeff's images and book,
'Postcards From The Pits' are available here
.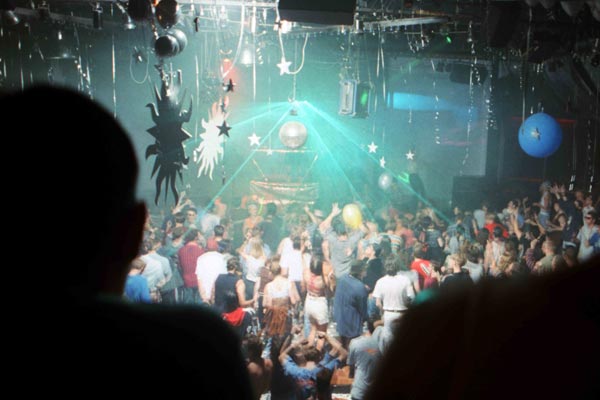 Argon II. © Jeff Polley
In recent times the venue has been home to Winning Appliances which has temporarily relocated and will return once redevelopment is complete. The demolition is part of the transformation of the land bordered by Brunswick and Alfred Streets and St Pauls Terrace, the skyline of which is already unrecognisable from the two-story landscape just 12 months ago.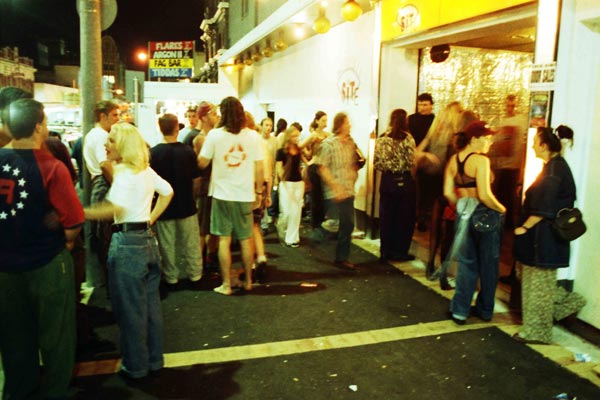 Argon II. © Jeff Polley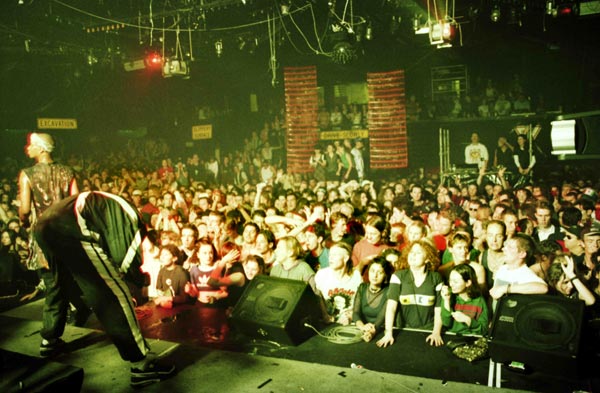 The Prodigy closes the iconic venue. © Jeff Polley