Canadian singer-songwriter Ann Vriend is no stranger to Australia, having toured here regularly during the last decade.
During this time, she has built a loyal fan base here in Oz, not least at the Brisbane Jazz Club, which was fully booked for her performance on 11 March. Saturday night's gig saw Ann returning to her jazz-soul roots.
Emotional songs full of passion and pain, longing and loss, this music showcased Ann's outstanding vocal reach, and ranged from the deeply personal ('A Need So Wide (You're the One)'), to some of the biggest social issues confronting our world today ('Anybody's Different', and 'Rush of Your Wings').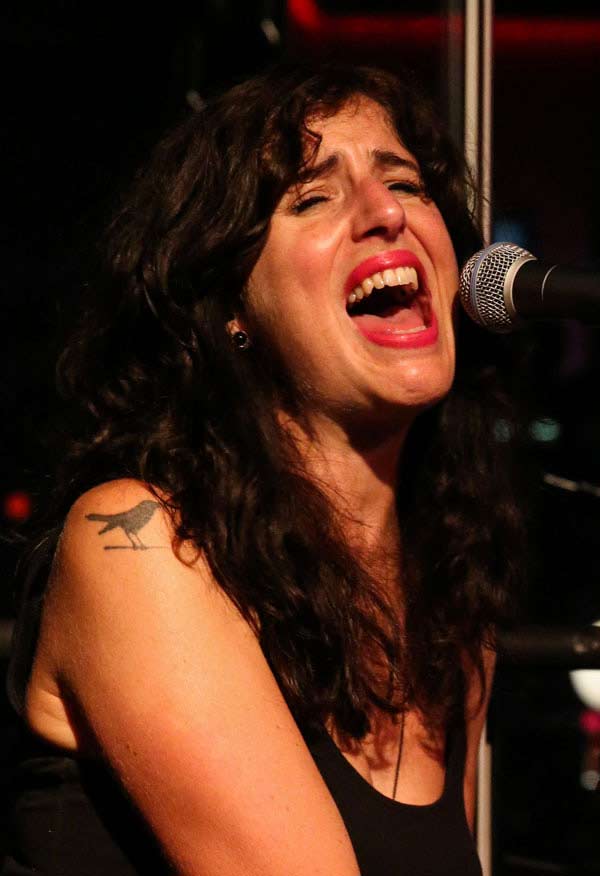 Image © Karen Hutt
Ann's empathy and concern for these issues, and the individuals they affect, was writ large on her face as she immersed herself in the sentiments they engender, at times appearing lost in sorrow.
Her latest five track EP 'Anybody's Different' contains Ann's usual engaging mix of pop and soul, along similar lines to her previous well-received album 'For the People in the Mean Time'.
Interestingly, even the 'poppier' songs from these collections were given a soul makeover on Saturday evening, in apparent contrast with her seemingly more upbeat performance in
September 2015
. Accompanied by Rooster Davis (of the Rooster Davis Group) on the Hammond organ, and Australian drummer Terepai Richmond (filling in for Canadian Peter Hendrickson), Ann (on the piano) was once again joined on stage by local guitar legend Ewan MacKenzie for some entertaining improvisation and two duets.
In between Ann's songs, Rooster took two turns on the piano to provide a change of tempo with some New Orleans Jazz standards, with Ann moving to vocals and tambourine. Between-song anecdotes provided welcome insight into the music, and revealed her humanist principles.
Image © Karen Hutt
Ann's self-effacing manner and gentle humour are engaging, and readily endear her to any audience. Saturday night was no exception, and the audience had no hesitation in accepting invitations to sing along from the outset.
It seems pretty clear that Ann will have no trouble in filling the Jazz Club again at her next visit!
Finally, if you want to have a shot at owning the fabulous piano that Ann and very many other stars have played at the Brisbane Jazz Club over the years, the BJC are holding a limited ticket (art union) raffle, to be drawn on their 45th Anniversary, Saturday 15 April. Tickets are available online, by phone, or at any BJC gig.