Beenleigh Theatre Group presents 'Cosi' with ambition and heart to deliver on the timeless themes of the now classic play.
Set in 1971, it tells the story of Lewis (Aaron Dora), a recent Arts Graduate desperately taking a job to put on a show with patients at a mental institution.
The ill often have a way of humanising us all and displaying great insight into the peculiarities of life.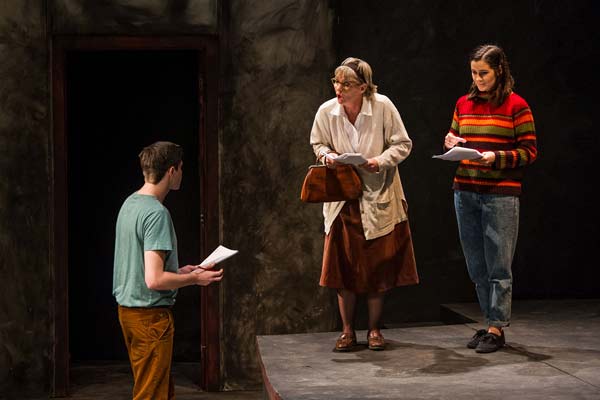 There's Julie (Jermia Turner) recovering from drug addiction, Roy (Brent Schon) desperate to put on the opera 'Cosi fan tutte', Doug (Bradley Chapman) a pyromaniac with sex on the brain, and Cherry (Elodie Boal) who champions the benefits of food, crushes on Lewis and is prone to defend her territory with violence if necessary. Also, Henry (Benjamin Bray) who barely speaks beyond stutters at first but used to be a lawyer, Ruth (Rachel Hunt) who seems more concerned with getting her steps right than her lines and Zac (Andrew Alley) who, when he first appears, is drugged up to the eyeballs.
Timothy Wynn directing for the first time at Beenleigh makes interesting use of the theatre. The play opens up with footage projected onto the stage of protests in Australia against the Vietnam War and aerial bombings from that war. Designed to set the mood, the footage is too repetitive, lacks enough resolution to be blown up to that size and drags on for far too long.
Other choices are far more effective with one act opening up with the light fading in and out as the actors move to different places around the stage perfectly rendering a montage of a rehearsal. The sound design done by James Marsden is also ingenious in showing how things play in the heads of the characters and then how they sound in reality.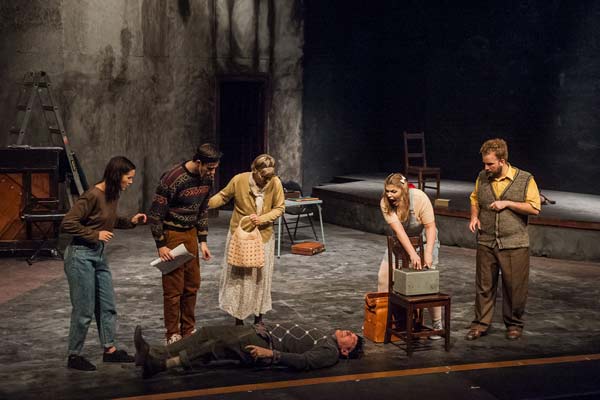 Opening night jitters seemed to be in evidence on Friday night (21 April); while there were many laughs some missed cues led to jokes failing to connect and some pauses occurred before a couple of lines. Some of this seemed appropriate to the personalities of the characters but some did not.
The cast though, mostly made up of young actors, give voice to real people and not caricatures honouring the themes of Louis Nowra's original writing. Everybody will have their favourite but I suspect for many audience members Elodie Boal will steal the show. Aaron Dora and for the most part Jermia Turner admirably play the straight roles to the more colourful characters and Dora delivers well the closing monologue.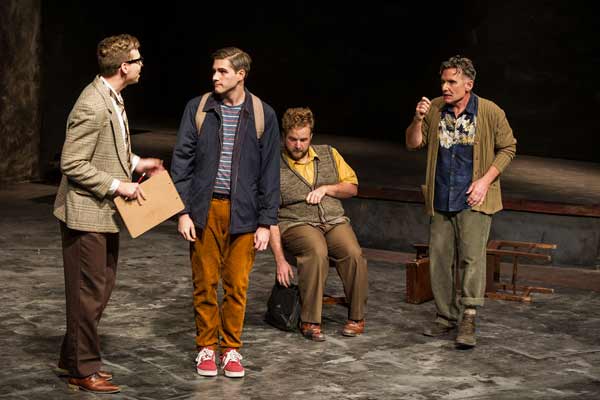 The show definitely lifts in energy in the second half and ends on a strong note. Roy's original dream of putting on the classic opera is again and again compromised, breaking his heart. Yet in the end the story is told by the patients, the characters are realised on stage, the themes are conveyed and in a small, quiet theatre there is even music and we are moved.
'Cosi' plays at Beenleigh Theatre Group until 6 May.