An initiative of the Australian Government that's delivered by the Australian Independent Labels Association (AIR), applications are currently open for the Women In Music Mentor Program.


Launched in 2020, the nationwide mentoring and training programme fosters the empowerment of women as well as female-identifying and non-binary people within the Australian music industry connecting them to industry practitioners.
The programme is designed for those interested in creative (solo artists, band members, songwriters), technical (engineers, producers, etc.) and/ or business roles (managers, promoters, record labels).
So far there have been 190 participants of the Women In Music Mentor Program with 97 per cent rating their experience and the professional development offered as 'excellent'.
"I found the whole process of this mentorship program very rewarding," Nicola from the NT says. "I enjoyed the resources that were provided prior the mentorship beginning, and I'm sure I will refer to them often in future."
The positive endorsements of the programme highlight just how vital this initiative truly is to the development of the Australian music industry.
"I have gained more confidence and knowledge of what is to be expected of me as a film composer," Candice from Perth says. "I have learned invaluable techniques and strategies that I can implement immediately in my future compositions."
Adds Phoebe from Brisbane: "I feel more assured in the work I can do, and confident I can provide my artists with a support network as their career progresses."
Whether you're contemplating a job pathway in the music industry or already have a foothold and want to up-skill Women In Music Mentor Program is a great platform to take your career to the next level.
"We look forward to announcing the mentees for the next round of this nationwide programme and delivering professional development to help assist with career progression," Maria Amato, AIR CEO says.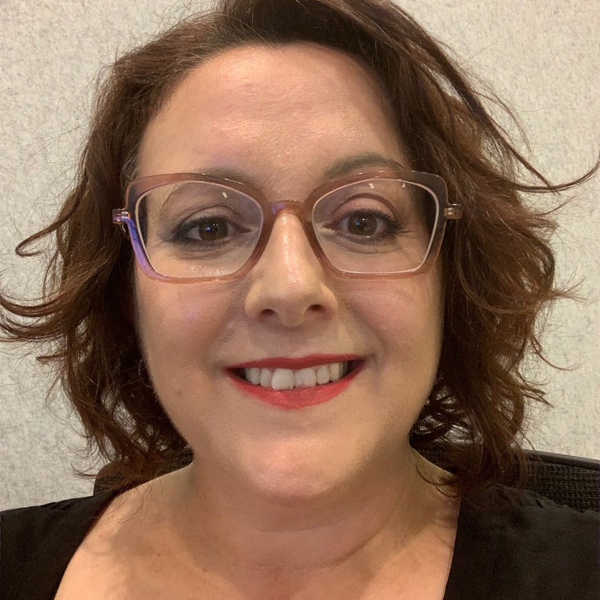 Maria Amato
With the application deadline looming (10 August), Maria sits down for a quick chat about the initiative.
What's the elevator pitch of what is entailed with the Women In Music Mentor Program?
Maria: The Women In Music Mentor Program is an Australian Government initiative delivered by AIR from 2020 to 2023.
It is designed to assist with career and leadership progression pathways, strategic decision making, corporate governance, and focus on developing skills in contract negotiation, financial literacy, marketing and leadership.
The current conversations around fostering more equality and job opportunities for woman, and nob-binary people in the music industry has never been stronger; but there is still many areas that need to improve rapidly; how does a programme like the Women In Music Mentor initiative embrace the positive change that's required?
The programme aims to educate, upskill and empower mentees to strive towards the attainment of their career goals and help increase their self-confidence which is a great step forward
How broad is the programme in terms of offering placements for individuals involved in all facets of the music industry (not just those onstage); and are placements restricted by age?
Open to any age and any stage of career.
What kind of feedback, hands-on knowledge, training, advice, counselling can mentees expect from their respective mentors?
We have been overwhelmed by positive feedback and notes of thanks from both mentees and mentors.
An independent survey conducted by Roy Morgan found that 95 per cent of respondents rated the professional development offered as excellent, 92 per cent of surveyed respondents saying their career in the music industry had benefited from their participation, and 80 per cent saying the programme had created new opportunities for them.
The feedback from previous participants is all but 100 per cent positive; are there any stories in particular from mentees that have resonated and highlight the importance of the programme making real change?
This programme and the connections made during the programme has led to many instances of continued professional relationships – many professional opportunities such as continued employment, references, and even songwriting and production collaborations on mentees projects with mentors and workshop facilitators.
There have also been instances of mentees signing label/ publishing deals and taking up full-time employment with their mentors at the conclusion of the programme from the connections that have been made.
If someone is reading and is engaged by the possibilities the programme offers in terms of a career pathway but maybe lacks the confidence to put themselves forward, what advice would you offer?
You have nothing to lose by applying for this opportunity – think about what you want to achieve in your career and tell us about it. Think of people who have achieved what you aspire to achieve and list them as a potential mentor.
All applications are considered by our independent pool of assessors, just be as clear as possible about the three outcomes you want mentoring to help you with and tell the assessor a little bit about you and your aspirations.
Real change is almost always dependent on the dominant faction or group of people being an active solution to harness meaningful dialogue; given that, the role of men championing more diversity within the music industry is paramount, right?
Yes, there are a lot of people championing more diversity and opportunities for all which is fantastic. Change can start with just one small step and then it can snowball as we have all seen over the past few years.
Don't wait for others to create opportunities for you though, your career is in your hands, you have to visualise what you want, believe you can achieve it and then upskill and do the work to make it happen. Success doesn't happen overnight but when you do what you love it makes you have the desire to keep trying until you get there.
On International Women's Day this year a day of panels, workshops, keynotes and performances was staged featuring some of the mentees and mentors involved... is a similar event planned for this year's class?
Yes, as part of the four-year programme we will hold one in each capital city, so now that we have done Melbourne, Sydney, Adelaide and Darwin, we will hold events in Hobart, Perth, Canberra and Brisbane in 2023.
Thanks for your time; anything else you'd like to add?
I hope to see lots of applications from all around Australia, across all age groups and stages of career.
Applications close at 5pm EST on 10 August.