Australian progressive rock/ psychedelic/ alternative band, The Church, have been
celebrating 35 years of music creation during their current Australian tour,
Further Deeper & The Blurred Crusade.
As the title suggests, The Church separated the night into two sets (three if you include the encore). The first half of the night featured the always entrancing 'Blurred Crusade' album followed by their 'Further Deeper' album, which was their 25th studio album.
Click here for photos from the show
.
There was a distinct sound change between the two sets, however the lighting stayed dull and dark while the full-house at Melbourne's 170 Russell (10 July) maintained their position as if they were hemmed in by the unique sounds of this captivating live band.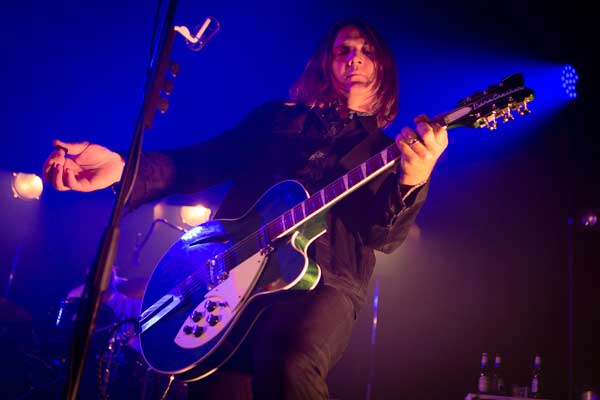 Ian Haug - Image © Carl Neumann
Ex-Powderfinger guitarist,
Ian Haug
, looked comfortable on stage with his naturally huge presence beaming outward, while old-timers/ founders, Steve Kilbey and Peter Koppes, flawlessly echoed their hard-earned craft.
Peter Koppes - Image © Carl Neumann
The crowd favourite was the '88 smash hit 'Under The Milky Way', and was greeted accordingly. While 'The Disillusionist' was a riveting piece of live musical poetry.
A surprise number, which slotted squarely in the evening set, was the Powderfinger cover 'Waiting For The Sun'.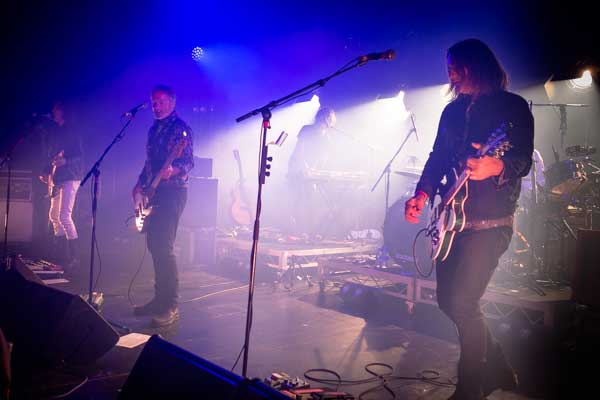 Image © Carl Neumann
If you are lucky enough to be in the Western Australia region of Australia then get yourself to one (or two, or three) of their final Australian gigs this weekend and experience the lush, rock sounds of the legendary The Church.
First Set - The Blurred Crusade
Almost With YouWhen You Were MineFields Of MarsAn InterludeSecret CornersJust For YouA Fire BurnsTo Be In Your EyesYou TookDon't Look BackLife Speeds Up
Second Set - Further Deeper
Vanishing ManDeliriousToy HeadLaurel CanyonMetropolisThe DisillusionistLove PhiltreBlockLightning WhiteUnder The Milky WayMiami
Encore
Day 5Waiting For The Sun (Powderfinger cover)Reptile
Click here for photos from the show
.