Bossa nova (literally 'new trend') is a musical genre which emerged in Brazil in the 1950s and 60s. Often described as a fusion of jazz and samba, bossa nova has in many ways transcended its origins to become 'world music' in more than just name alone.
Brisbane-based Brazilian music aficionados
The View From Madeleine's Couch
took us on a multi-layered journey of discovery on Saturday night (16 May), in the contemporaneous surroundings of Chris Osborne and Susan Bennett's 1960s modernist home. In the intimate setting of this exquisite jewel of a house, and in the warmth and generosity of the hosts, there was more than an echo of the early Rio fan club scene, and the legendary hospitality of Brazil. This was the perfect venue for an evening of bossa nova, samba, and a little history. For lovers of music and architecture, as well as good company, this was a rare treat indeed.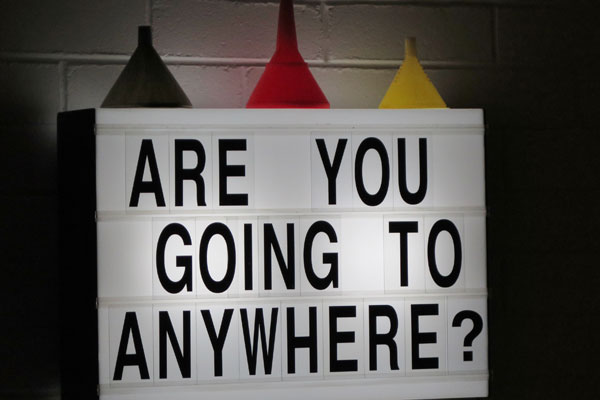 The Bossa Nova Sunset Club is a show which describes the genesis and evolution of bossa nova from its roots in late 1950's Rio De Janeiro, when composers and musicians regularly gathered in basements and garages to explore and enjoy their musical talents. In addition to charting the history of the movement, Anje West and Kym Ambrose take us on their personal journey of discovery and awakening to this musical phenomenon, from the origins of the band in Brisbane, to their travels and performances in Brazil. Meeting and playing with many famous Brazilian musicians and composers has assisted them in perfecting their superb contemporary interpretation of the genre.
Photos from The Bossa Nova Sunset Club.
Starting with the instantly recognisable, Grammy-award winning, 'The Girl From Ipanema', the sublime mellow tones of Anje's voice, and the liquid gold sound of Kym's vibraphone, transport us instantly to white sandy beaches and lazy summer days, filled with beautiful girls, and love and longing. A backdrop of images of Rio and Copacabana beach, including Anje and Kym's own photographs, along with many historical black and white images of famous composers, musicians and muses of the era, accompanies the music. This is interspersed with narrative insights into the development of bossa nova, and the evolution of the band and their music.
Anje, Kym, and guest double bassist Andrew Shaw then weave seamlessly through these parallel stories, stopping by significant landmark songs along their way, ultimately leading to the inception and development of their own particularly evocative compositions. By way of a perfect finale, Antonio Carlos Jobim's 'Samba do Avião' brings us back home on many levels. Written by the 'father' of bossa nova, Jobim's song about flying home to Rio, is a heartfelt evocation of the joys of homecoming. At the end of this outstanding performance, this samba completes a fascinating journey, and is not just about the roots of bossa nova, but also about this band, their origins in Brisbane, and ultimately, what the Anywhere Festival stands for.