On a humid and warm Friday night (4 December), an eager crowd gathered outside the glass door entry to Kings Beach Tavern.


The punters are waiting to get inside for the first of two shows by Tex Perkins, one of Australia's best frontmen and musical treasures, with Matt Walker (ARIA Award winner) accompanying on guitar.
Support act for both shows is scenestr's own, Pepper Jane who gave the crowd a fine set that was well received.
Dressed in pants suit, heels and a styling steampunk hat, Pepper gave the punters a set including covers and folky country-style originals from her EP 'Raw And Lightly Salted In Tasmania - Live At The Green Room'.
Pepper Jane - image © Clea-marie Thorne
It was clear from crowd reaction and activity at the merch table during the break that Pepper Jane had recruited new fans.
Click for more photos from the show.
The tall and casually dressed Perkins lurched on stage, stooping to set down his glass and pick up his old stringed steed.
Opening up with 'Snakes', it is no surprise that Perkins' set list would continue to reminisce his audience with more favourites from Dark Horses, Beasts Of Bourbon and The Cruel Sea such as 'Can't Say No' and 'The Honeymoon Is Over'.
Perkins and Walker shift punters away from singing along to the songs of deep nostalgia to rock them with the more recent bluesy, swamp-rock collaborations. These were ultra-solid tunes that had punters foot tapping and nodding heads to.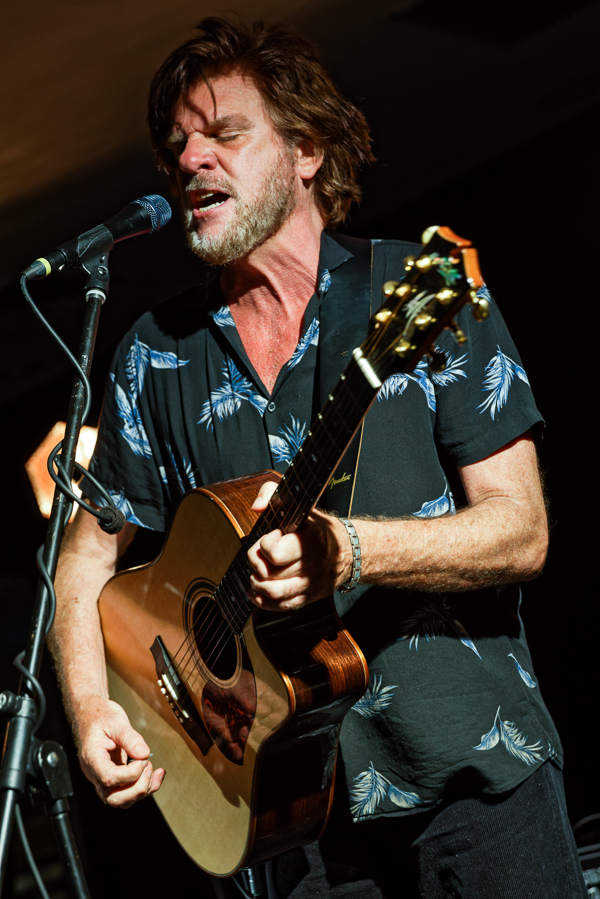 Tex Perkins - image © Clea-marie Thorne
I gave a bit of a smile when Perkins showed us a couple of Johnny Cash style moves up on stage, and when he tells the crowd he used to visit the local area as a young whipper snapper and has memories of eating pine-lime splices with a splash of ocean water right here on Kings Beach.
Perkins delivers the set list by alternating between acoustic and electric guitars while singing to punters in his gravelly brogue, which is as strong and thick as it ever was.
Walker, damn fine and steady on the strings throughout the set, also pushed out some vocal harmonies here and there via the mic.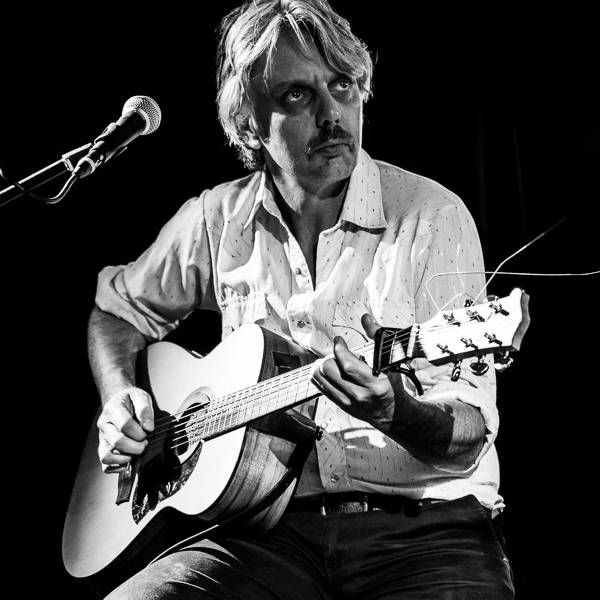 Matt Walker - image © Clea-marie Thorne
The duo gave about 13 songs that included 'Pay Cheques', 'So Much Older', 'Woman With Soul', 'Place In The Sun', and my favourites of the night: 'Gypsy Rider' and 'Can't Say No'.
At the end of the set and before Perkins swaggered off the stage, the crowd gave cheers and roars in appreciation.
Matt Walker & Tex Perkins - image © Clea-marie Thorne
I know for a fact that as soon as the doors opened for the second show, a number of punters who dined on the first were back for dessert.