As I strolled into the SummerSalt festival site (14 February) it was a humbling experience, and I'm sure I speak for everyone who attended when I say how grateful I am to live in Australia and have the opportunity to join 20,000 of my closest friends for a day of live music on the sand.


Settling into our deck chairs and burying our feet in the sand to avoid sunburn, Boy & Bear entered the stage to delight us with some folk charm.
The Sydney boys kicked off the later part of the afternoon with some top tracks but encountered a few sound hiccups that unfortunately dampened the experience. A few songs were indistinguishable from the backlines, but it was still incredibly exciting to hear some of my high school favourites: 'Fall At Your Feet' (Crowded House cover) and 'Feeding Line'.
Those in surrounding seats also commented on poor sound quality: "It's like being at a silent disco" and "Can't wait to listen to 'Moonfire' in the car on the way home."
More photos from the concert.
Their 2013 smash hit 'Southern Sun' rounded out what I'm sure was a great set, leaving me wanting more and feeling incredibly desperate for the boys to return for their solo tour in coming months/ years.
After a fortuitous phone call and a quick relocation to the front section of the crowd, John Butler soundtracked all the excitement of being in the front row with all-time acoustic favourite 'Ocean'.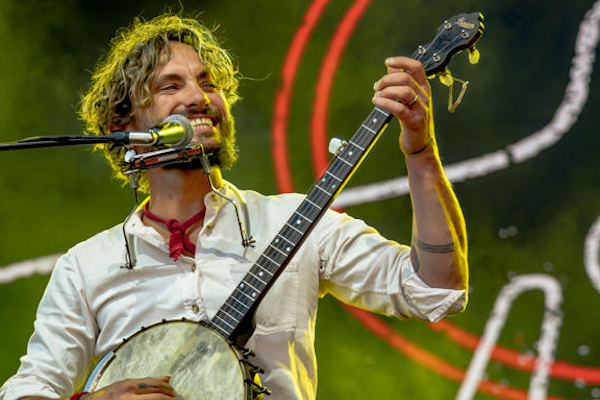 John Butler - image © Lisa Vincent
John pulled out hit after hit, including 2018 favourite 'Miss Your Love' all the while beaming his charming smile and celebrating the many cultures of the world. A brief mishap and dropped finger-pick caused him to jokingly express: "Pops, I am a professional."
Another solely instrumental masterpiece, 'Under An Indian Sky' was next to roll out across the crowd, and I sat there hoping and praying that those in the back pods were able to rejoice in its beauty as well.
The spoken words between songs are what often make a performance. After not been able to hear what Boy & Bear's Dave Hosking was saying earlier, it was a blessing to be able to hear the modern day Shakespeare that is John speak between tracks.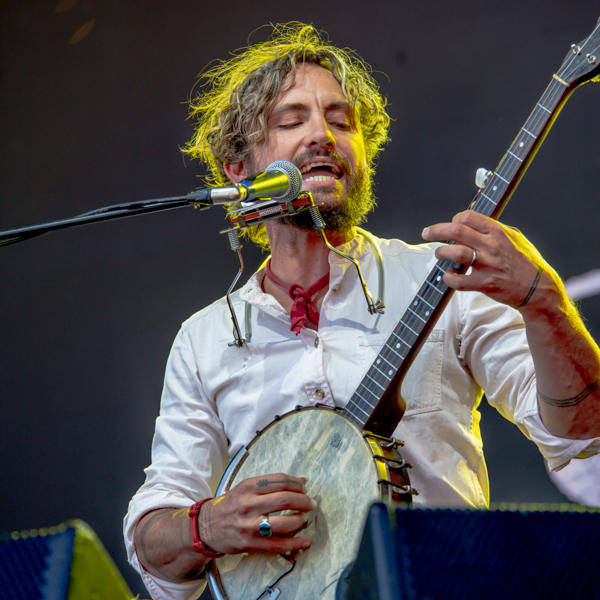 John Butler - image © Lisa Vincent
Missy Higgins was next to grace the stage; she told us a story that we are all too familiar with in current times.
"We made this gig by the skin of our teeth; when Melbourne locked down I was given 15 minutes to pack a suitcase and then head to the airport. I walked across the tarmac to a charter flight with Icehouse and was offered some whiskey; how rock & roll."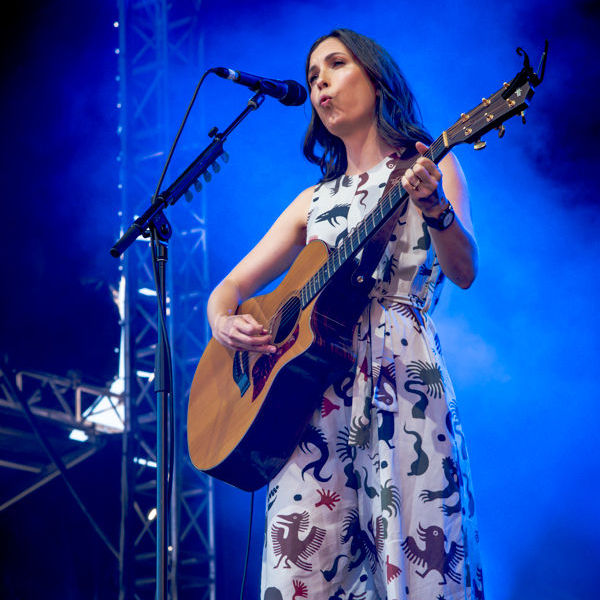 Missy Higgins - image © Lisa Vincent
Missy is one of Australia's greatest musical gems, a beautiful soul and Aussie icon. Jumping from keyboard to guitar and back again she performed all our favourites: 'Secret', 'Futon Couch', 'Peachy' and an ode to her late cousin, 'Sound Of White'.
She closed with 'Scar' and 'Steer', before thanking the audience and the organisers for managing to successfully put on such a great event.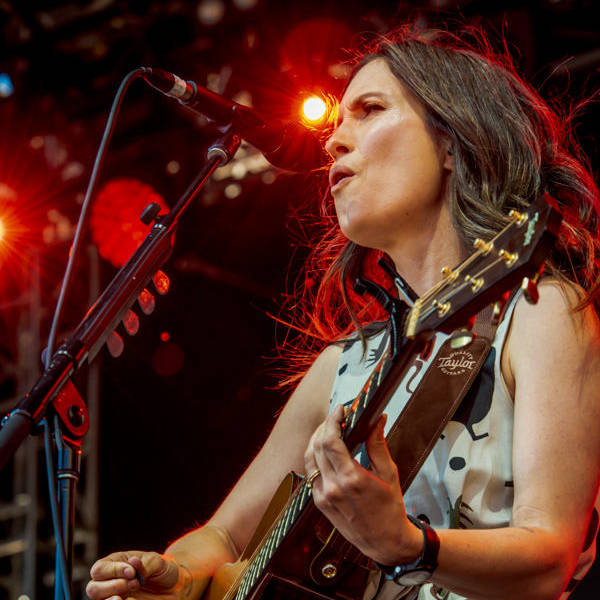 Missy Higgins - image © Lisa Vincent
The sun soon started to set and the cool breeze that we had longed for during the heat of the afternoon blew through the beach, and the crowd began to get restless for the headline act of the day.
"There's not many places in the world that are getting to do this tonight, so we're gonna have some fun" frontman Felix Riebl said.
'Wolves' made it hard not to get up and dance; a crazy feeling of needing a margarita in hand and some salsa moves in our hips washed over us, but we had to refrain as the COVID marshals circled.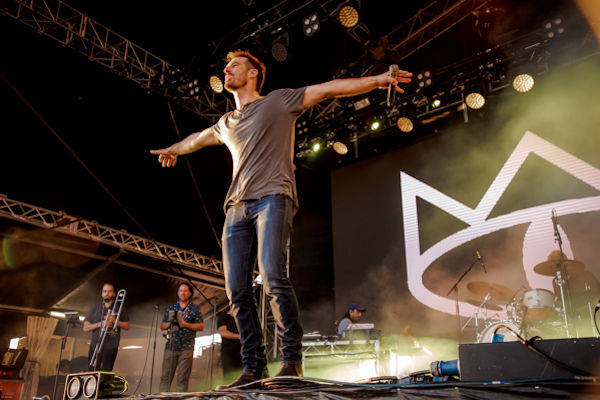 The Cat Empire - image © Lisa Vincent
2005 hit 'Sly' was appropriately upbeat, suiting the vibe of the day: "Wanna treat you fine, let's dance and grind." I so wished I was dancing and grinding with the guys who brought us this New Orleans jazz-inspired track.
The next song of their set list has been a favourite of mine since it was released eight years ago – 'Brighter Than Gold' was perfectly timed as the crescent moon shone above the orange horizon. "All night awake, in the moonlight I am with you, in the moonlight I'm with you brighter than gold."
The last tune of the night was about to hit us and the crowd just couldn't contain themselves anymore, with people dancing so hard in their seats that they tipped over.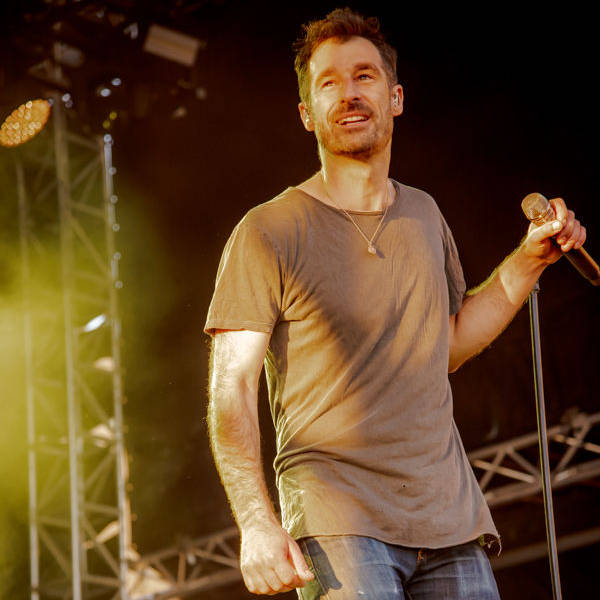 The Cat Empire - image © Lisa Vincent
Felix announced the final track, 'Steal The Light': "When I wrote this song I pictured something just like this tonight." Our beautiful day of live music was drawing to a close. "So special to be back on stage again, thanks to all of you who made it possible. We'll see you again, hope the next year is better than the last," yelled Felix.
I feel so blessed to have been able to attend and review SummerSalt. Hopefully everyone had as good time as I did, and was able to hear every minute as the night progressed.
I will definitely not forget or take for granted these wonderful Aussie musicians and the astounding way this phenomenal day went ahead in these difficult times.