Last Monday (7 June), as I was pulling up in a limo to Coolangatta's iconic Pink Hotel, exactly one year since Gold Coast alt-rock band Selve wrote their latest single of the same name there during a 10-day artist residency, I knew I was in for a spicy night.


On arrival at the VIP single launch show, guests were met at the door by Selve's charismatic lead singer and Jabir Jabir man Loki Liddle, adorned with freshly pink hair, a striking red suit and a warm smile.
I was ushered inside the cavernous enclave of Eddie's Grubhouse, where the music was pumping, drinks were pouring and a screening of the band's wild music video was streaming in the intimate cinema out the back.
After mingling and munching, I was excited for the live performance to find out for myself why this relatively fresh band had already landed on some of Queensland's biggest stages, supporting the likes of Megan Washington, Moju, Jessica Mauboy and Electric Fields.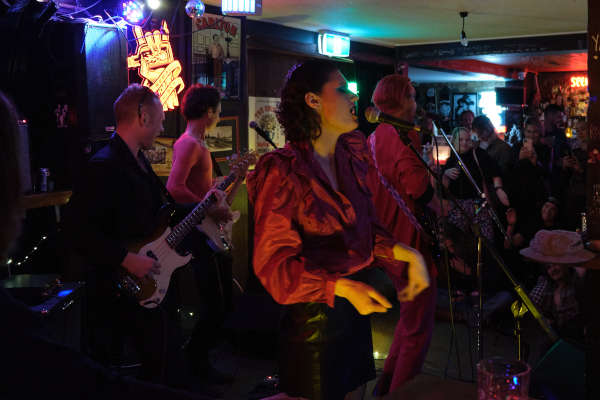 Image © Zarek Hennessy
My question was instantly answered when the six-piece band emerged with bright blue eyeliner and outlandish costumes, reciting a heartfelt original poem for the Acknowledgement of Country, before launching into one of the most passionate, energetic and entertaining showcase performances I've seen in a long time.
With the enigmatic showmanship of Mercury, the moves of Jagger and a voice that gives a nod to Nick Cave, Loki Liddle led the tight band in a full 45-minute set, wrapping up their show with the eponymous 'The Pink Hotel' single, before bouncing back for three well-received encores.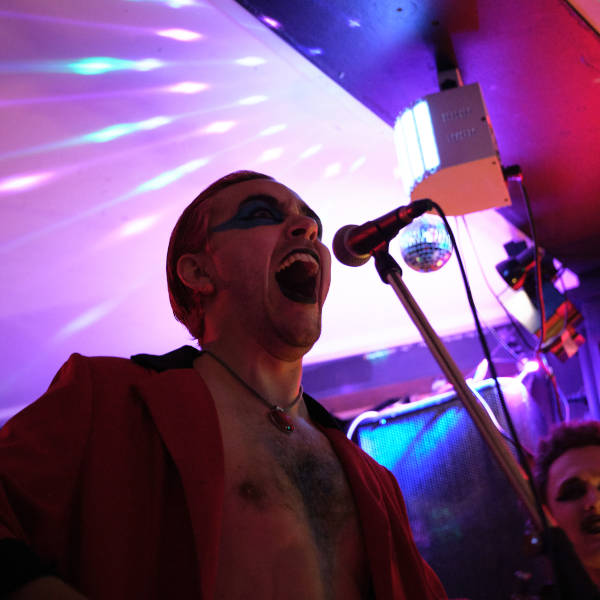 Image © Zarek Hennessy
The night wrapped up inside all the secret caverns of The Pink Hotel, including the dark and cozy Janitor's Closet bar and the spacious and interesting Artist's Suite, before I piled back into the limo to head home.
Selve certainly delivered the night of mystery, intrigue and damn good rock & roll I was promised on the invitation, and I left with a pink vinyl in hand and a mix of excitement and curiosity of what this band is going to do next.