After not attending a live music or an entertainment event in eight months, I eagerly anticipated Saturday night's event of Great Southern Nights at Qudos Bank Arena (28 November).


Not only did it have a stellar line-up – Ocean Alley, Jack River, Ruby Fields, and Jack Botts – it was a perfect escape from the boiling hot 40-degree day in Sydney.
Emerging artist, Jack Botts immediately transported you to his home shores of Byron Bay with his bright, folky sound.
Despite only being a three-man band, their energy was enough to fill the whole arena. The saxophone brought out smooth, hippie Kenny G vibes, while Jack's lack of shoes tipped the whole crowd into a state of ease.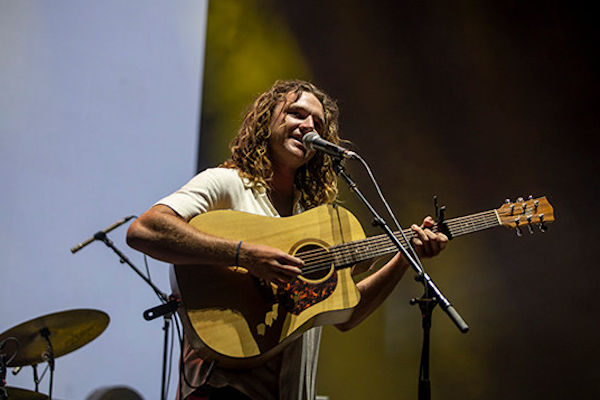 Jack Botts - image © Hayden Nixon
It is safe to say, he has definitely been added to my Spotify.
At only 22 years old, Ruby Fields began with a dominating performance of 'I Want' that had the crowd head-banging in their seats.
As she banged out hit after Triple J hit, including 'Trouble' and 'Ritalin', Ruby slowed down the pace with a tear-jerking FaceTime call to her Mum that she dedicated 'Redneck Lullaby' to. The torches came out and we swayed to "the Taylor Swift moment".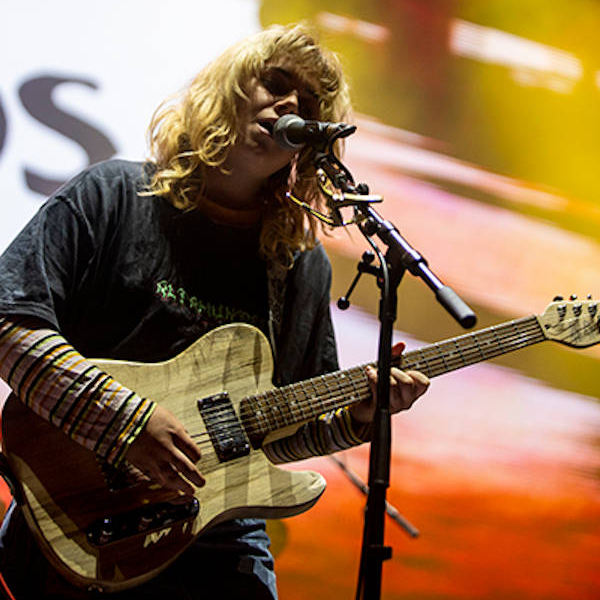 Ruby Fields - image © Hayden Nixon
We were pulled back into the action soon after with the riot that is 'P-Plates'. There was a beautiful display of comradeship as all the band members came together to sing the last few lines of 'Dinosaur' to thunderous applause.
More photos from the concert.
Walking out in a pink, sparkly fringed top, Jack River began her charming set with 'Ballroom'. After a heartfelt acknowledgment of country, she blasted into 'Limo Song', prancing around the stage amidst a starry, dreamy background.
Her excitement to be performing again and in such a large arena was so lovely and genuine: "What a way for us all to reconnect."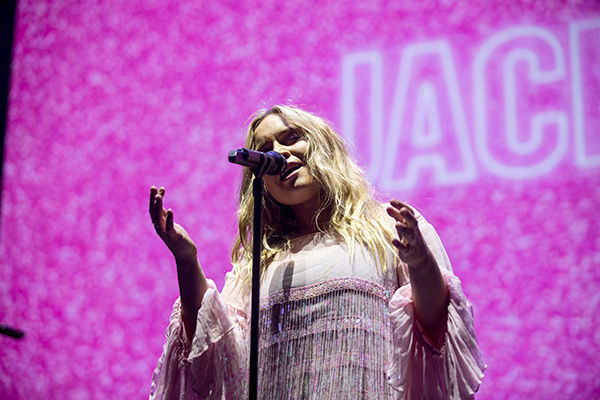 Jack River - image © Hayden Nixon
Adapting to the new, 'fully seated' style, she gave us a hauntingly sweet acoustic version of 'Sugar', originally featuring Canberra boys Peking Duk. Personally, I adored this new version and would happily listen to it as a proper recording.
Ocean Alley has gone from 0-100 real quick after selling out multiple tours after winning triple j's Hottest 100 2018. Thumping straight into 'Infinity', there wasn't a body in the crowd not swaying along in their seat.
An early '70s sci-fi styled background eclipsed the stage as they entranced us through 'The Comedown' and 'Tombstone', featuring a very enjoyable harmonising saxophone.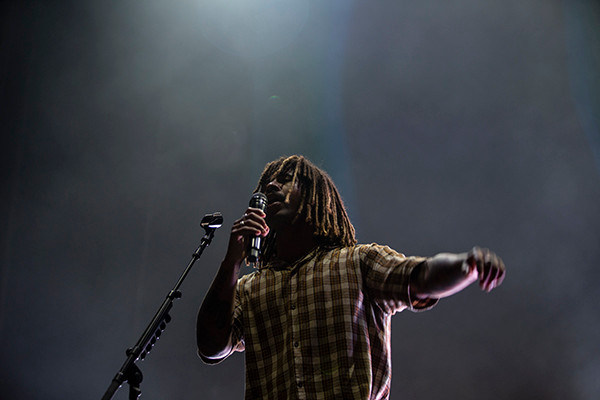 Ocean Alley - image © Hayden Nixon
The opening bass of 'Confidence' sent everyone into downright pandemonium as hands flew into the air and we struggled to keep ourselves flying off the seats.
I almost forgot about the excitement of an encore and when the stage lights dimmed, the crowd chanted and stomped their feet, demanding more from the band. You could feel the electricity in the room.
After a mesmerising instrumental, they ripped into the crowd favourite, 'Knees'. There were smiles all around and we all joined in for the familiar chorus. It was beautiful to watch such a huge amount of love for live music being displayed so wildly.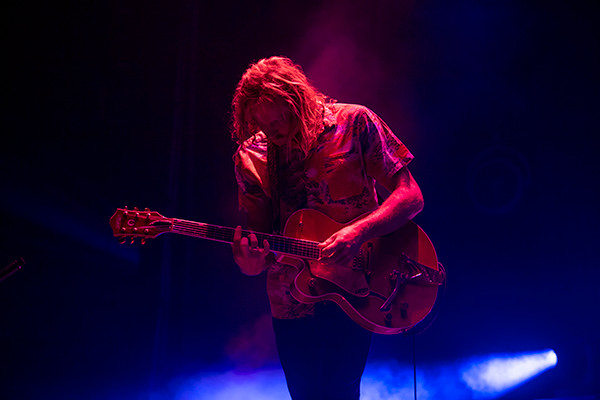 Ocean Alley - image © Hayden Nixon
I considered this event a celebration or a giant party more than a concert. I believe we all left feeling elated and truly happy after experiencing such a cherished activity for the first time in many moons.
I'm sure this excitement will carry us through the rest of this elongated and harsh year into, hopefully, more live, talented and truly Aussie events.