Fresh from a reunion tour with The Jezabels, Hayley Mary is exuding confidence as she takes to Sydney's Aware Super Theatre stage just after 7:30pm (23 July) to open for Liam Gallagher.


Attendance is still relatively low at this stage, with punters still filing in as the band are giving it the works.
Rather than be reserved to background noise, however, Mary puts in the extra effort to ensure those that are paying attention are on her side.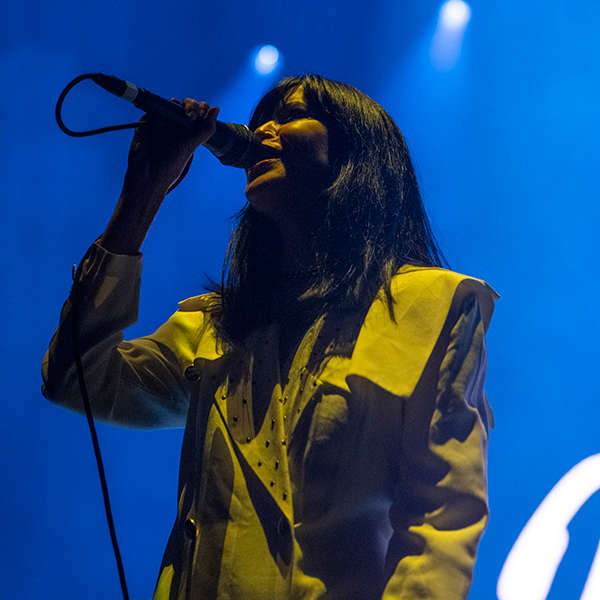 Hayley Mary - image © Hayden Nixon
Big stages are not a foreign concept to this veteran performer, and it's always telling when a singer can work one as if they're the marquee act – even though they're not.
Closing out with the hip-swivelling feminist folk-rock of 'Like A Woman Should' and the foot-stomping, glam-tinged 'Would You Throw A Diamond?', Mary proudly showcases both her ability to run a tight ship and her arresting stage presence. All before 8pm, too. Not to be sneezed at.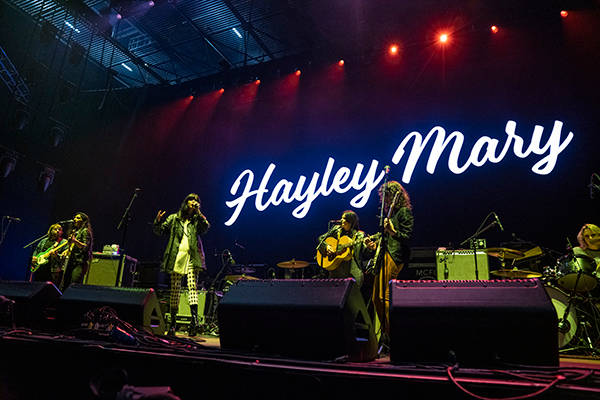 Hayley Mary - image © Hayden Nixon
Pond make no bones about being outsiders. For an audience largely on the outs of Fremantle's psych-rock scene and the extended Impalaverse, one can imagine this is not the kind of band they'd normally go out of their way to see.
Still, it's to the quintet's credit that the booming shouts for tonight's headliner ultimately die down as the set progresses, in tandem with more attendees on the dance floor emphasising the first syllable.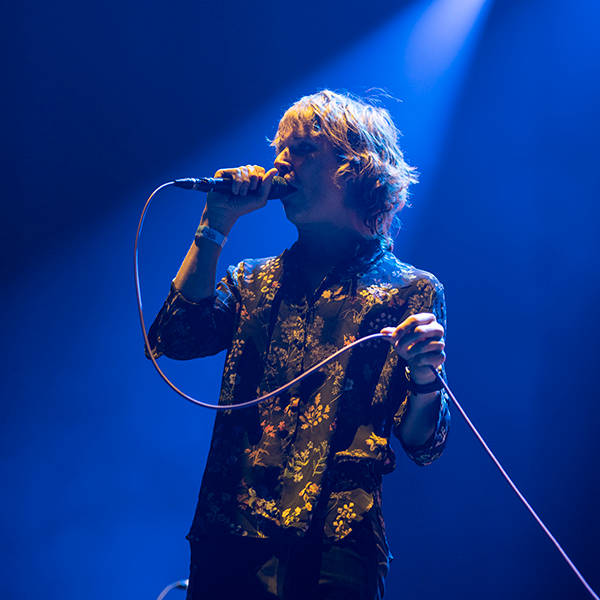 Pond - image © Hayden Nixon
Really, it's hard not to when tracks like 'America's Cup' and 'Daisy' are in the mix – with frontman Nick Allbrook writhing about in his Smeagol-possessed Mick Jagger impression, just as the icing on an already-delicious cake.
As a brief highlight reel of one of Australia's most consistent and uniquely engaging bands, there's really not a foot out of place here. Even if there's only a few converts out there tonight, that's still an overall net positive.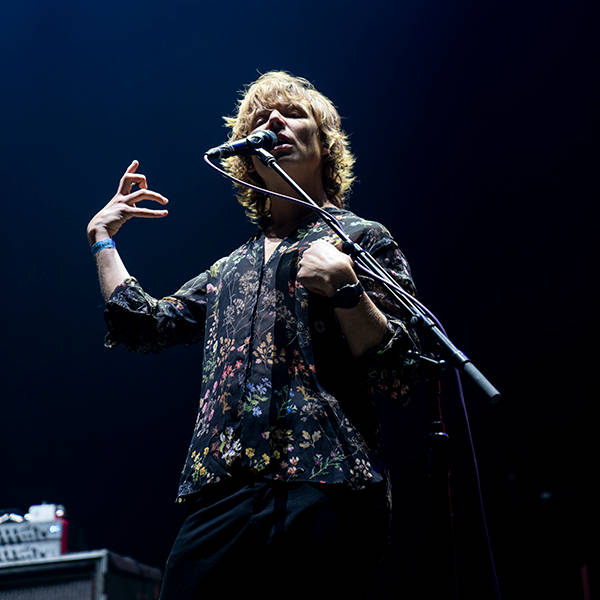 Pond - image © Hayden Nixon
Over 25 years on from his infamous first visit to Australia at the helm of Oasis, Liam Gallagher is on his second voyage down under as a solo artist tonight.
Not that those in attendance are particularly interested in that aspect of the outspoken Mancunian's career – not least of all because he opens with the trifecta of Oasis staples: 'Hello', 'Rock & Roll Star' and 'Morning Glory'.
It's as bold an opening as one could hope for under the circumstances, and Gallagher's distinctive sneer still rings out as strong as ever just months away from his 50th birthday.
He's matched well with his ensemble octet backing band, too, including a triple-pronged guitar attack and some sophisticated backing vocalists ironing out a few of LG's proverbial creases.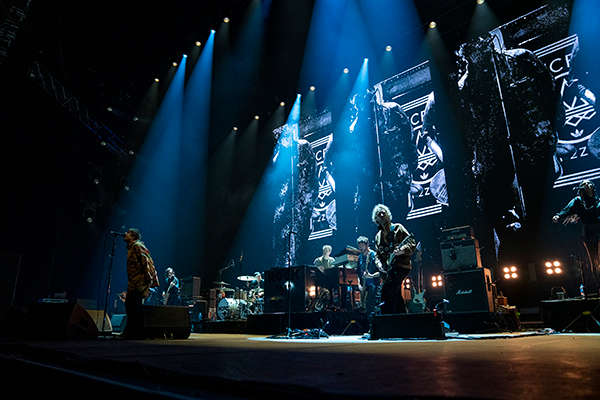 Liam Gallagher - image © Hayden Nixon
For a moment, it truly feels like we're here to party like it's 1995. Alas, as Newton's law dictates, such a searing high can only come with an inevitable dip.
A string of passable Gallagher solo cuts amble by without much fuss, with the crowd reacting more to the singer's between-song banter about Nick Kyrgios ("he's the fookin' bollocks, man!") and heckling about his beloved Manchester City ("are you all United fans?").
For whatever reason, he's getting us all to call him 'Bruce' for the evening. That gets a good laugh and a few chants, too. Can't exactly say the same for 'Better Days' or 'More Power'.
Even when he eventually returns to the Oasis catalogue around the midway point of the show, some absolutely baffling choices are made in terms of his selections.
Liam Gallagher - image © Hayden Nixon
Why would he and the band option 'Roll It Over' and 'Slide Away', for instance, when both the similarly-titled 'Roll With It' and the far superior 'Some Might Say' are right there for the taking? The former two are met with mild indifference, when you know the latter two would have been – to borrow a phrase – biblical.
As one-time Gallagher family rival Jay-Z once said, though: Grand opening, grand closing. As soon as the guitars begin to ring out signifying the start of 'Cigarettes And Alcohol', the crowd rises to its collective feet and stays there for the entire five-song home stretch.
Gallagher has often opined about the power of having Oasis songs in the arsenal, and even after hearing 'Wonderwall' upwards of seven billion times there's still a certain sensation that comes with hearing it performed live by the man himself.
Liam Gallagher - image © Hayden Nixon
Throw in the anthemic sway of 'Live Forever', the era-defining 'Supersonic' and the all-encompassing 'Champagne Supernova', and you really start to feel as though you've gotten your money's worth.
Does Liam have the same agency and adventurous nature as his brother when it comes to his solo career? No, not really.
If tonight proves anything, though, he might not necessarily need it. There's enough charm and banter and classic hits to get his gigs across the line. Nice one, Bruce.
More photos from the show.