'Happiness Is...' is the title of the third album from the extremely talented Leanne Tennant, who launched it at The Tivoli (17 October).


Inside you were greeted with the ambient lighting and old-world charm of The Tivoli with the What's Gold stage decked out with back drapes, a red Persian rug, art deco lamp shades (in typical Tiv style), with a lighting rig and fog machine at the ready.
Even though only a minimum of patrons could attend this seated gig, there was a noticeable warm buzz of excitement in the air. People were chatting, perched on stools at stand-up tables or comfortably relaxing on couches or plush chairs.
Some punters said they preferred the seated show with fewer numbers and easy viewing, and some commented about how they would really miss dancing.
Adrian Marou, multi-instrumentalist and one half of Machine Age was Tennant's support act. Marou had a share in the fandom, most of whom knew the bittersweet back story behind his lyrics and reason for playing music.
What I didn't know, oddly enough, was that as a young child Marou refused to go to music lessons – his mum let me in on that nugget just before he went on stage.
Kicking off, Marou picks up his Fender, informs us that drummer Dylan Stewart is in Adelaide and he will perform his set list, that included fan favourites such as 'Dust', 'Daggers' and 'Chivalry' as solo versions.
Machine Age - image © Clea-marie Thorne
Marou hit a home run with his solo rock and bluesy style set, playing catchy riffs, jumping from guitar to keys – depending on the song – treating us with vocals reminiscent of Jeff Buckley or Billy Bragg.
Marou's songs were earnest and delivered with an emotion that drew the crowd in. From the keyboard he gives a shout out to his mum. There was a shift in the air when Marou sang and played with overwhelming emotion.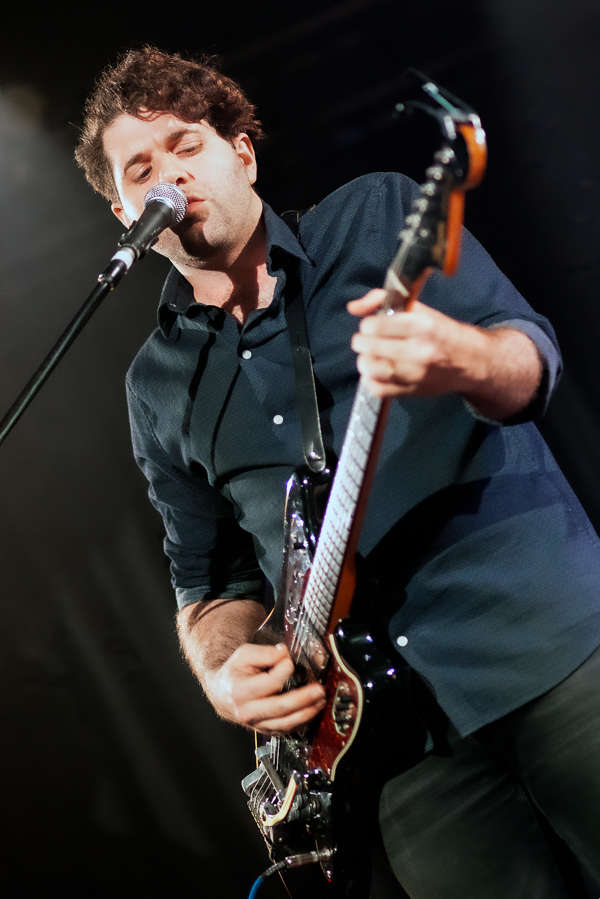 Machine Age - image © Clea-marie Thorne
After a 20-minute break, Tennant takes to the stage unannounced, dressed in a royal blue suit, rocking a red Gretsch guitar, donning a pair of her gorgeous rainbow earrings (check out her merch) and soon to be bare feet.
If you don't know Tennant, she is a skilful singer-songwriter, multiple award winner, who will not be pigeonholed. Tennant could be considered unique with her natural knack for lyrical storytelling through a sweet yet strong voice.
While Tenant gave us two glorious songs with just her voice and guitar, she had the accompaniment of bass and drums for the rest of the set list that boosted her well-rounded and blended country, blues and rock-pop sound.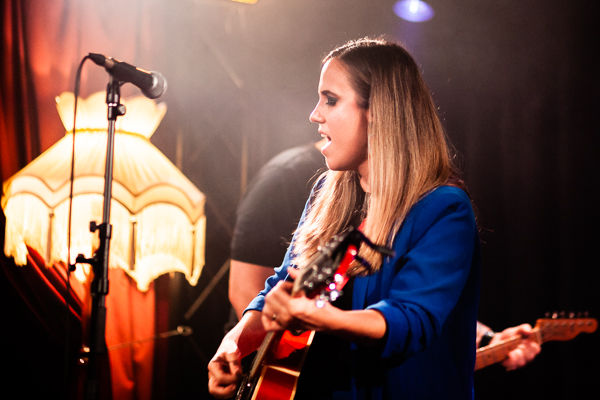 Leanne Tennant - image © Clea-marie Thorne
Tennant dished out the tunes in a relaxed and professional style – I didn't pick a note sung out of place, including when she sung a capella.
A lot of nods happened around the room as Tennant introduced her song 'Till The Sun Dies', telling us how she believes in experiencing your heart's desires while you can, sharing that learning to surf was on her to-do list but not possible in the flat surf of Cairns. This song also touches on unnecessary consumerism.
Tennant's parents were at the launch celebration and gave smiles a mile wide as she revealed mid-set their attendance to a crowd that was all about their daughter.
Tennant acknowledged the tables seating her extreme rock-solid supporters whose energy filled the space with positive vibes as they sang along and cheered loudly for her.
She gave a huge, heartfelt appreciation for the support from the Grant McLellan Fellowship nomination and told us how
winning the Carol Lloyd Award
provided her the financial freedom to experiment and realise her latest release.
It was a no brainer that songs two and three of her set were crowd favourites – 'Gentle Annie' a song about a bus from Herberton and the award-winning new single, 'Bring It All Back', a song about difficult conversations due to opposing opinions.
Leanne Tennant - image © Clea-marie Thorne
From the smile on her face, Tennant's highlight of the night could well have been when Sugarrush's Craig Spann got on stage to rock out with her and the lads.
Through her storytelling and music, Tennant allows listeners to see her as strong yet also vulnerable who lays bare those frames of mind we each might experience in our fluid lives. One thing I really gelled with was Tennant's introduction to her song 'Record Stores'. She spoke about how powerful and important music is to us all and how it is an integral part of life.
More photos from the concert.
Bringing the night to a close, Tennant performed the first song she wrote for the album 'Call On Me', a beautiful melodic number. It is a song about endings, the last track to be featured on the album and aptly the last song of the set.
In a no-nonsense fashion, Tennant let the punters know not to expect an encore – she "doesn't do encores". Noted.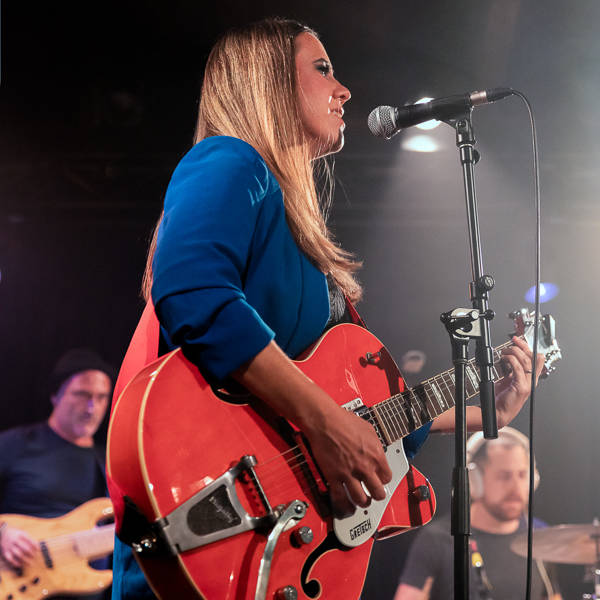 Leanne Tennant - image © Clea-marie Thorne
By the end of her set, I got the impression Leanne Tennant could be a modern-day Boehme at heart; like a wanderer forever exploring, creating and questioning.
It was an inspiring and authentic evening of music with insights into raw and personal experiences of the artist. You'd have to have a pretty hard heart not to be emotionally touched on some level, at some stage during the evening, as both artists invited you to take part in their personal journeys and reflective insights.
With her versatile vocal range together with the blend of music genres, I believe Tennant has successfully connected listeners to her relatable stories.
I can't wait to see where she takes us from here. Can you?