There are many adjectives that can be used to describe the ethereal nature and intelligent, gentle pixie-like presence that 30-year-old British folk-rock musician Laura Marling possesses.


Laura is in Australia for a run of sold-out, intimate, acoustic solo shows in her first tour in almost two years.
Marling first toured in Australia 12 years ago at age 18 when, she humbly mused, she brought with her considerable enthusiasm, but a regrettable haircut.
Showcasing an eclectic mixture of tracks from across her catalogue, and introducing a number of new songs, with no support act, Marling's rich, meditative vocal style and hypnotic presence captivated the crowd for a generous 90-minute set (5 March) at Oxford Art Factory.
Image © Kim Rudner
The cosy setting was welcomed respite from the sloshy, wet streets of Sydney, where umbrellas were shaken off and shoes dried. Fans settled in for an intimate evening with Laura Marling.
Marling's stage presence is sensitive, deep, charmingly self-deprecating and slightly awkward. In contrast to the lyrical depth and seriousness of her art, she offered a simple lightness of attitude that was enchanting.
Click here for more photos.
Marling's 20-track set, which was kicked off by an epic seven-minute blend of the velvety 'The Suite' and 'Master Hunter', featured a mixture of songs from her six solo albums since 2011's 'A Creature I Don't Know, with tracks such as 'Tap At My Window', which she wrote at 16, and speaks of late-night lovers (and down as a result, she jokes, likely distressed parents); to the latest 2017 album 'Semper Femina', which offered the popular track 'Wildfire' to a familiar crowd.
Marling also offered a number of new tracks: 'Fortune', 'Alexandra' and 'Hold Down For You', where she shared her delight in offering new music to the world, even if, she mused, it might be 'boring' for the audience.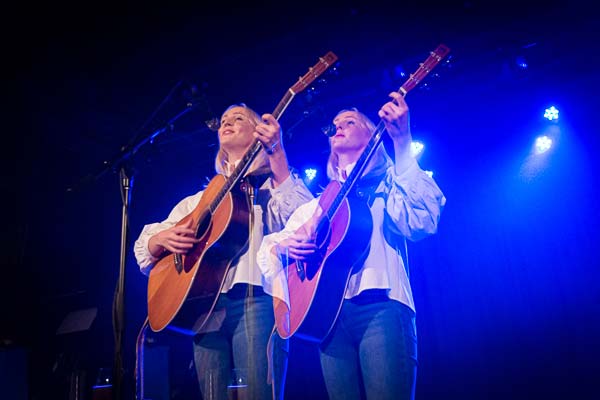 Image © Kim Rudner
These solo shows are clearly allowing space to try on the old shoes, dust off the guitar, and to test out some of her newer material on a welcoming and willing crowd.
She playfully collected herself when she declares she almost 'f...ed up' a few chord progressions, and had to pause and search for lyrics, describing her ability to rescue reflective track 'Hope' from a potential memory lapse with a giggle and relief, as it 'might have come out like a bad Picasso painting of a face' otherwise.
Marling joked it was pretty obvious that some of her new songs were influenced by time spent immersed in the back catalogue of the legendary Paul McCartney this past year, adding another layer to her mature musical style that brings one to consider the contrasting elements of the lilting Joni Mitchell and the gravelly tones of Leonard Cohen.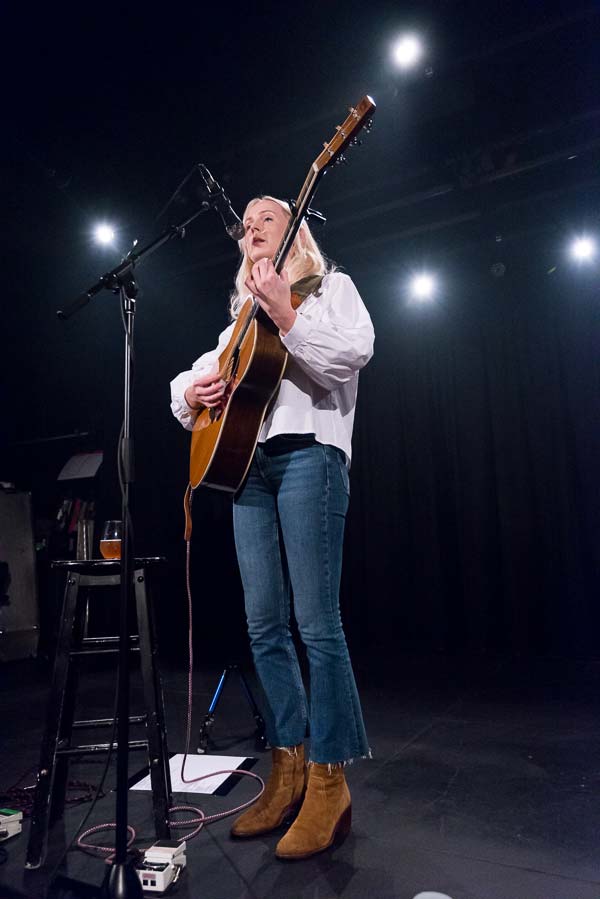 Image © Kim Rudner
In her typical no-nonsense way, she joked that she doesn't play encores, and performed her final song 'Rambling Man' (from her second studio album, 2010's 'I Speak Because I Can'), aptly about responsibility and womanhood, waved to the crowd, and disappeared into the curtain.