Sydney band DMA'S performed to an adoring audience at The Tivoli on a Monday night (26 October), giving fans a good reason not to dread the onslaught of the working week.


The band's performance was chilled out, considering they'd played to a massive audience two nights prior as part of the AFL's Grand Final celebrations at the Gabba.
However, DMA'S were playing in greater numbers enlisting musical friends to support on drums and electric violin.
The addition of electric violin and piano on top of fan favourites created a greater chasm of mood and poignancy that hooked listeners from the opening note.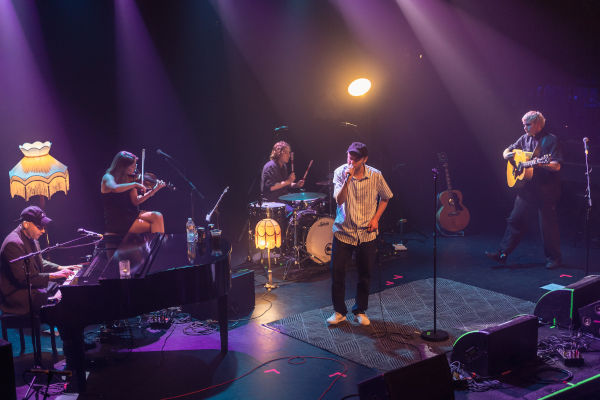 Image © Lauren Crabbe
DMA'S have a history of rousing strong emotions in their audience, and this gig was no exception. While they did their best to keep things "COVID-style", as guitarist Johnny Took put it, fans had other ideas, creeping into the aisles to dance furtively or linking arms and swaying on the balconies.
The choral atmosphere strengthened with every song, from cheering band member names to singing lyrics back to the band with increasing volume and boisterousness.
Palpable "lad vibes" in the air even drove some audience members to shout at others to shut up.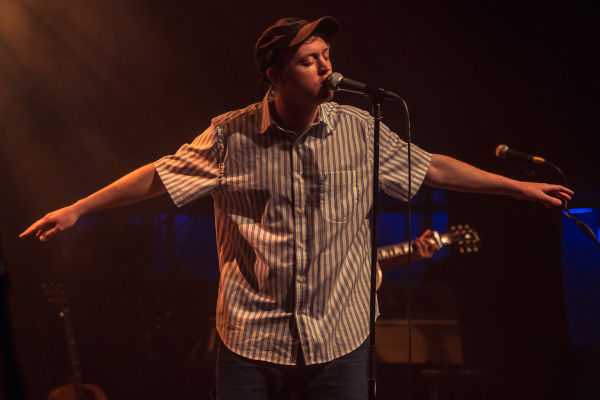 Image © Lauren Crabbe
The love and ecstasy emanating from the band and fans, however, was not diminished.
Losing themselves in favourites like 'Silver', 'The End' and 'In The Air', screams of "we love you Tommy!" plus the sight of friends entwined in hugs and lunging over the stage to make contact with the band made it hard not to catch some feels (a preferable alternative to COVID).
More photos from the concert.
Finally, they rounded out the night with their soothing cover of 'Better Be Home Soon' by Crowded House, which did little to lull the audience and send them on their way; people hollered for an encore that sadly didn't eventuate.
Overall, the performance was potent, heartfelt, and wholesome, yet over a little too swiftly, seemingly leaving fans a tad hungry for more.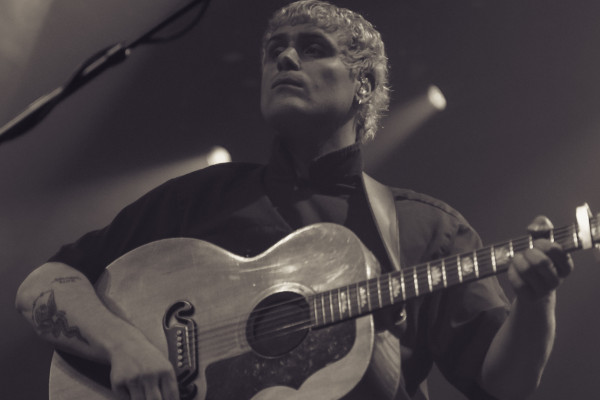 Image © Lauren Crabbe
Still, the gig undoubtedly kicked the week off on a high note and deleted a few of those Monday blues.