The weather was hot, but nothing compared to the scorcher of a line-up delivered by SCHEMA Festival (16-17 November) at The Valley Drive-In, The Brightside and The Zoo in Brisbane.
I drove into a nearby car park just as a shriek of brass instruments pierced the air over Warner Street. Heavy metal, jazz, big band Valtozash was soundchecking, and consummate drummer Ben Shannon broke the rhythm of my heart with the heaviest of machine-gun thuds.
Valtozash opened the festival – two days of back-to-back multi-genre performances by bands, artists and performers from Brisbane and beyond.
This was a celebration of music and its ability to bring people together. SCHEMA Collective founder
Stoyan Stoyanov's vision is to create unity in the Brisbane music scene
.
"This is the message we promote at SCHEMA, that musicians can work closely together to promote each other and do things together. The music scene keeps people connected, sane and motivated to do things and stay out of trouble."
SCHEMA offered a sterling line-up, including an all-ages afternoon event on the second day at The Zoo headlined by Windwaker, before transitioning back to an 18-plus event after 5.00pm.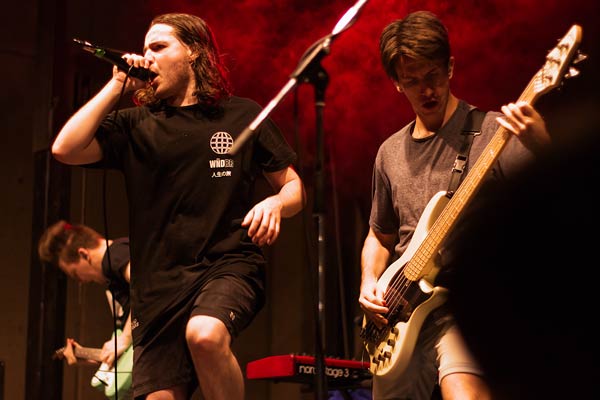 Windwaker - image © SCHEMA Collective
"Young people are the most passionate about music," Stoyan said, "and also potentially quite at risk because they are at a crossroads about which direction their lives could take. They need to be engaged."
Novus played The Brightside. "Make the difficult decisions you need to make to be happy. Music and gigs offer an escape as both performers and punters, it's a positive environment for everyone for people to just be themselves," Novus said.
Original punk/ grunge band Lunchtime played outdoors with fierce energy. The sun had nothing on them. "We aim to make songs which have themes that are going to be able to help someone get through whatever situation they're going through.
"Also praising things we love like burgers and $2 stores, and being able to turn bad experiences into a piece of art is very important to us."
Lunchtime - image © Nyan Tun
Rashid Alkamraikhi, bass player and co-founder of SCHEMA Collective, said the general concept of SCHEMA is that of a network. "When you think of one thing, you also think of all the other things that are attached to it to make it what it is, which gives it its true context.
"We've taken that in an analogous way, and applied it to the music industry. It's not just the music; it's all the other things associated with the music. We're trying to get involved with it as much as we can."
Saturday evening saw Adriatic at The Brightside, fronted by SCHEMA Collective's Stoyan. At The Valley Drive-In,
Void Of Vision
was the headline act and played to a packed crowd.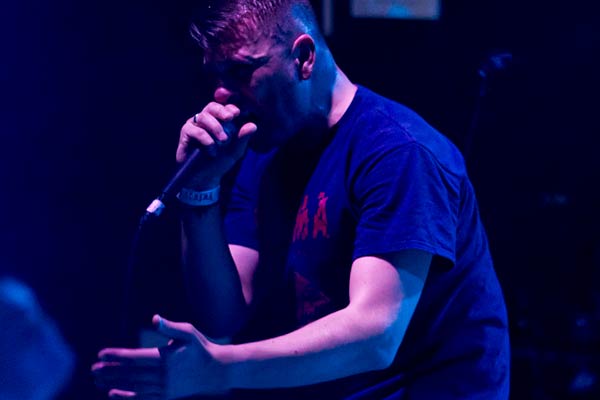 Adriatic - image © SCHEMA Collective
Australian metalcore band Windwaker played The Brightside on Saturday night. They also played The Zoo on Sunday at the all-ages event, along with Homefront, an alt-rock Brisbane band, who performed their new single 'Sinner' to a stoked home crowd.
During the all-ages event, Kids Helpline counsellor Missy spoke about the organisation's services. She said Kids Helpline is a safe, anonymous space if someone needs to talk; they help people aged 25 and under. Missy said there is no subject too big or trivial to talk about, and if there is a problem bothering you, then it is worth talking to someone about it.
"We all made friends with other bands and kind of created our own scene," recalled Bojan Sambolec, when asked about the origins of the band network. Bojan is a co-founder of the SCHEMA Collective, and drummer, guitarist for Adriatic and Homeless Yellow.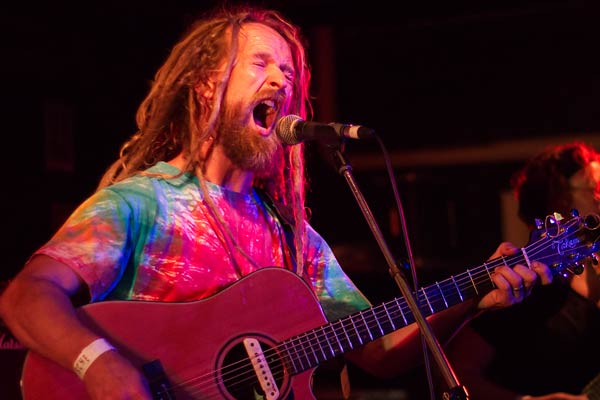 Homeless Yellow - image © SCHEMA Collective
SCHEMA Collective harnessed the intangible, but undeniable joy that is music to raise awareness about adolescent mental health and environmental issues. Hundreds of killer musicians in 40-plus bands performed with energy, passion, and truth in their hearts.
This was the second SCHEMA festival and is now a thing folks. It's seriously official.