An out of control bushfire has descended upon the Rainbow Serpent Festival. Organisers have confirmed there are no staff casualties
Rainbow Serpent has relased a statement advising that on Friday afternoon a fire hit the Sexton, Victoria site with damage sustained to the grounds and some permanent event infrastructure.
Organisers say they need a week to assess the damage and consult stakeholders and safety experts before coming to a final decision about the format of the planned 2020 festival but are still hopeful the event will take place in some form. They have suspended festival ticket sales until a final decision is made.
"While it will take some days to assess the full extent of the damage, our focus is also on our neighbours, community and the local fauna and flora whose losses are more significant than ours.
"The local community, and communities around the country, are bearing a much greater burden than the festival as a result of bushfires.
"We've been overwhelmed with concern and generosity from our patrons wanting to provide assistance to those in need and will be in touch over the coming days to advise how they can help," said festival spokesperson, Tim Harvey.
"CFA units from the region attended the blaze and, alongside festival site crew, are responsible for saving most of the event's infrastructure."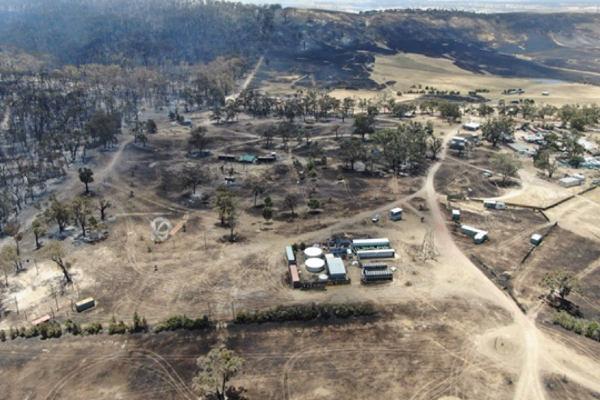 "Words alone can't adequately express our gratitude for the courageous CFA volunteer crews, other emergency services and Rainbow Serpent team members who worked together through the night to save most of the infrastructure and buildings on the site," he said.
The fire burned through 2,000 hectares with an evacuation order issued for the town of Lexton, 4kms from the festival site, on Friday evening and is still active but with no current threat to communities according to the Vic Emergency website.
The festival is scheduled to take place over the January long weekend and organisers will be in touch with all ticket holders in a week to confirm any changes to the event's operation. Fans are also advised to check social media for updates.