Last week, self-confessed 'eccentric, underground duo' Switchkraft released their latest offering, the mid-temp, bass heavy EDM track 'Ice Elation'.
And today, scenestr premieres the accompanying video clip for 'Ice Elation'. The Gold Coast duo of Freddy 'Flyfingaz' Holler and Glitch Buchanan (Carey O'Sullivan of Tijuana Cartel) explore the current ice epidemic affecting large portions of today's society. "The music video reflects satirically on the story of Adolf Hitler, who unbeknown to most was actually a rampant methamphetamine addict," the guys remark about the clip.
"In the words of The Plastic Surgeon, the song is 'inspired by the global ice pandemic and the twisted bedlam of the personal experience of this drug and its effects. A dark yet comical view of this devastating movement that has taken the world by storm.'"
The song boasts crisp, tidy beats; monstrous synth-basslines and scratches; and their trademark cinematic sampling. With the twisted lyrical encryptions of New Zealand-born wordsmith Quam, this track packs a massive punch.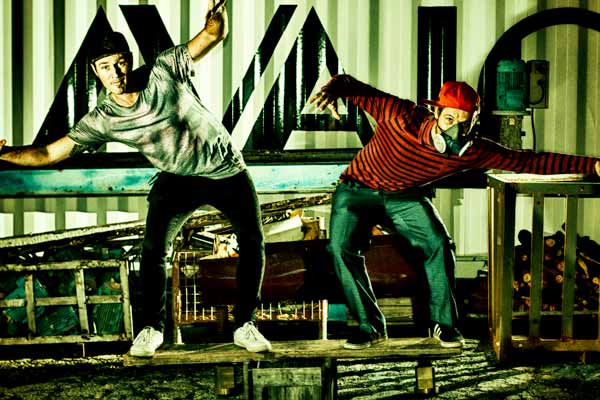 Switchkraft Ice Elation Tour
Sat 27 Aug - Sunshine Coast Junction Alley FestivalSat 3 Sep - Gold Coast Weird Science at The AvalonFri 23 Sep - Manifest Festival (South East Queensland)