There is still a ridiculous rumour going around that metal is dying.
It's like a gnat on the back of you neck you've been swiping at since the early '90sl it's a futile, ridiculous notion. In Europe and the US, more metal festivals occur than ever before, and more are in the making. Germany's Wacken Festival continues to sell-out year after year, six months in advance.
In the past weeks, the Forum Melbourne has sold-out twice with headlining metal acts. The first was
Ace Frehley
, and last Thursday (7 May) it was the unstoppable Swedish prog-death band, Opeth.
Click here for photos from the show
.
First up, as supports, were Melbourne's dark-prog-death band,
Myridian
. They had the sound right, riffs were on the money, vocals aligned; but the lack of oomph and enthusiasm from percussion left them dragging heavy feet. It was a sell-out show, everyone had arrived early, yet Meridian failed to fully embrace the opportunity and give it all their worth. They have more, and I am sure the next time, with this new experience under their belt, they will deliver what they clearly have.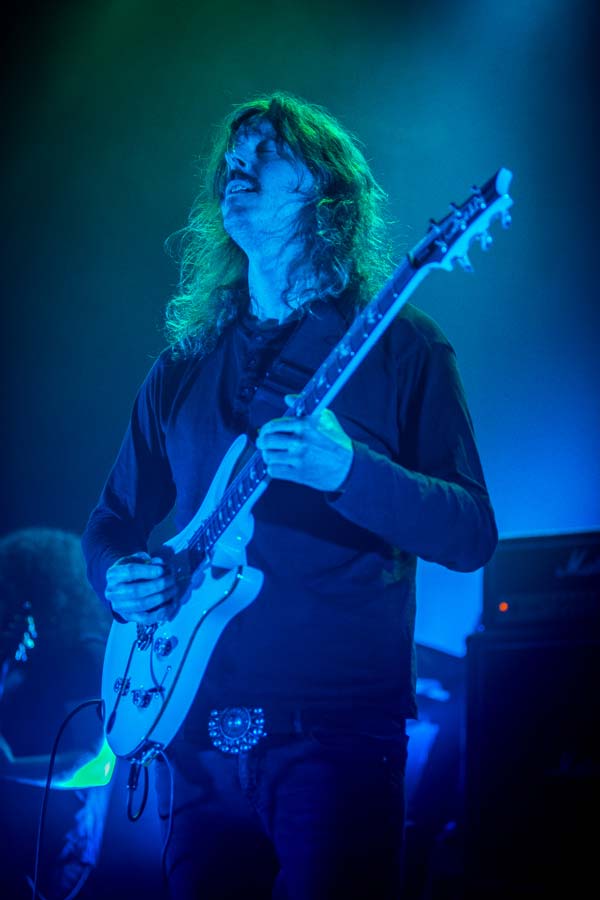 Image © Carl Neumann
Onto the main act for the night. Spanning an impressive 11-album catalogue of 25 years, everybody was left satiated with the daemon anomaly that is Opeth.
The set started with three of the newer, melodically-slower pieces, then widened over two hours with their earlier, deathly pieces and was intermittently broken up with laughter as vocalist/ guitarist Mikael Åkerfeldt cracked some witty jokes with entertaining gestures. For example: "You are very quiet tonight. Shall I play some Extreme?" before he starts playing a few bars of Extreme's 'More Than Words', jocularly continuing: "Who bought that album? Yeah, it was [extreme], but it wasn't."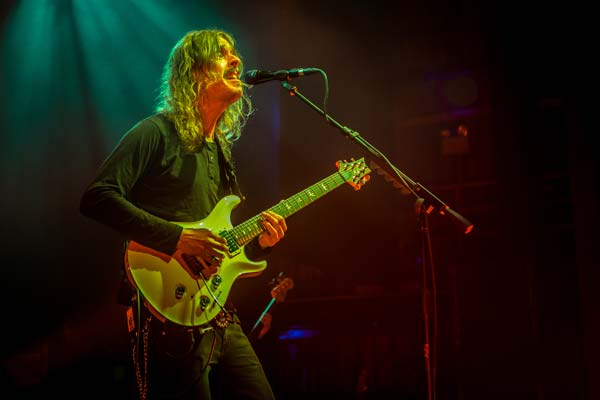 Image © Carl Neumann
Later on, he called himself "Crocodile Fuckin' Dundee" and told a story of how guitarist, Fredrik Åkesson, stole a sign of a tampon commercial they later used in an album sleeve.
The night ended, after a brief break, with the 14-minute epic 'Deliverance'. It's rare I say this, but, Opeth couldn't have been any better.
Opeth Setlist
Cusp Of Eternity
The Drapery Falls
The Moor
Advent
Elysian Woes
Windowpane
The Devil's Orchard
April Ethereal
The Lotus Eater
You Suffer (Napalm Death cover played repeatedly)
The Grand Conjuration
Encore:
Deliverance