After establishing himself as savvy record selector at local house parties, Australian hip hop DJ Jaysnbrwn (Jayson Brown) has taken his game pro.
Early on, Jaysnbrwn had built a reputation for himself as the go-to guy for all the best music and one to trust to soundtrack your night out. "I started DJing at parties and whatnot, not really thinking anything of it and just enjoying staying up-to-date with music and being the guy that's got all the tunes," he explains.
"I started doing that at friends' parties and then started having my own house parties and DJing those. Then by chance someone caught one of those and asked me to come play at a club and from there it's taken off."
In July last year, Jaysnbrwn threw off the amateur tag and entered the big leagues as a professional DJ. "I did my first club show around July last year and since then it's been an exponential whirlwind of different gigs," Jasynbrwn says.
"I've started opening up for huge artists and I've been playing at some crazy after-parties for Kendrick Lamar and stuff like that. That's been the story of my DJ growth for the past year-and-a-half, it's been a wild ride."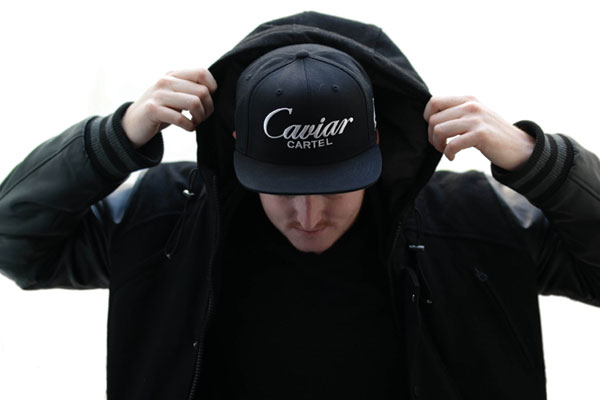 In August of this year, Jaysnbrwn reached the next level in his quickly-flourishing career when he became an official Culture Kings DJ. "They have full-time DJs playing in the store and Culture Kings is the biggest hip hop clothing store in Australia," he explains.
"They always have artists come through for in-store appearances and they've got a dominance in the world of hip hop where everyone wants to shop there, it's just that gold standard. In the DJ world, [becoming] an official Culture Kings DJ is a really good achievement."
From a music lover who never thought it would be possible to DJ in a club, to an in-demand international act that has supported Bruno Mars, French Montana, Kehlani, Allday, 360, Obie Trice, Kid Ink, A$AP Ferg and more, Jaysnbrwn made the decision to take his passion full-time earlier this year and hasn't looked back since.
"For the first couple of months I did take it seriously but I thought it was just a fun little thing, and I was still working full-time and DJing on the weekend," he says.
"Then early this year I decided to take DJing full-on seriously; I've left my job to DJ full-time now and the plan for the future now is to see how far I can go with it. I've been DJing full-time since the end of February, so it's been about half a year now and I've given myself till the end of the year to see where the plan goes.
"I think I'm going to continue with it and see how far it can go. I've done quite a few international gigs now so future-wise I want to push more internationally and create a bigger name for myself out there, get back to America and maybe do a little Asian tour."
Jaysnbrwn is an official Culture Kings DJ.