It's the old saying that will never die: you can't teach an old dog new tricks.
But for long-time DJ Francesco Lo Tauro, the SAE Creative Media Institute had no tricks, but valuable resources to refine his skills behind the decks.
Born in Italy, Francesco has been fascinating with electronic music since his first experience in a club.
"Clubbing was a thing I grew up with since I just turned 18, maybe even earlier," Francesco says. "The very first club I went to was a little day club for underage people near Cinque Terre, where I grew up. Even back then, I was very into techno and house and stuff like that."
Francesco began DJing in Italy, bringing his passion to Australia with him when he made the move in 2005. Since then, he's performed across Australia, and after noticing he "couldn't find anywhere that would play the music I loved", he began his successful underground club night Dragonfruit. But after riding high with some successful events and touring across Europe under his DJ moniker Sequënce, the world came to a halt due to the pandemic.
"I had a month-long tour booked," he says. "We had gigs booked for June, but then in February the lockdown started. So, I decided in the meantime I wanted to start a mixing/mastering service for musicians. That's why I decided to go to SAE; if that happened again, I could still work within the industry and help producers instead of playing and running parties."
SAE Creative Media Institute has established itself as one of the best places for creatives to learn their craft. Their music production programme has seen graduates go on to careers at music festivals, radio, and producing for award-winning artists. So, while clubs shut down, Francesco took the opportunity to enrol in SAE's Diploma Of Audio Production and expand his skillset.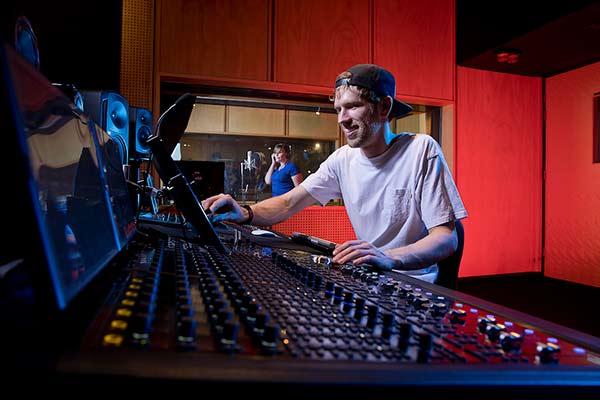 "The diploma was really insightful," he says. "Some of the stuff I was very familiar with just because of all I did over the years, but it was very in-depth, and I learnt a lot. My lecturer was extremely inspiring, he taught me so much. He really went out of his way to push learning stuff, especially when it came to analogue gear and signal flow. He was just one of those engineers it was an honour to learn from."
As clubbing has begun to return, Francesco has had less time to pursue his mixing/mastering business due to his Dragonfruit club nights flourishing again, each selling out warehouses in Brisbane. However, the skills he developed at SAE have proven valuable to those shows.
"Since doing the course, it's made things a lot easier if I need to troubleshoot," he says. "If something happens during the night, my troubleshooting is a lot quicker than it used to be because I now know how everything needs to go, how the power needs to flow to the different kinds of equipment. It's made everything easy; I'm much more independent."
Francesco has more Dragonfruit events lined up, including taking over a stage at Elements Festival on the Sunshine Coast. In the meantime, Francesco hopes to return to SAE and pursue a full degree in Audio Production.
"It's always good to learn stuff, that's the way I see it. You might learn something you can use across disciplines."
Check out SAE's offering – including their brand-new Bachelor Of Songwriting And Audio Production – here.