Now and then, during this crazy job of reviewing, interviewing and photographing musicians at work, I come across a band that makes me utter out loud: "WOW!". Just three, little letters which mean so much.
I'd heard a lot of positives about sleepsmakeswaves over the last couple of years, but never had the chance to gauge for myself what their guitar-driven ambience was like live. When discovering they were supporting Cog, I new the opportunity had finally arrived.
Click here for more photos.
As for my "WOW" moment. This occurred several times throughout the powerful, thought-provoking set. Now and then I said out loud to me friend to the left of me, "WOW!". As the crowd cheered them off stage with a gratitude almost fit for a headliner I wondered how far Cog could take the emotion.
sleepmakeswaves - image © Carl Neumann
But, inevitably, it was the main act that took the night to a whole new level. After selling out two nights in Melbourne, Cog's dedicated fans were primed, pumped and pulsating to see their heroes on stage long before this night began.
Cog - image © Carl Neumann
Taking the stage around 10pm, the anticipation was that thick you could write your name in it. Each of the punters stood steadfast, fixated on the stage for what was to become. As with sleepmakeswaves, I'd never had the opportunity to see Cog live before.
Honestly, I'd never experienced a crowd so eagerly decadent. Each person positioned themselves just at the right angle to get the best view they could. There was no moving; once you had your spot, that was it, you were locked in for the rest of the night. And then it began.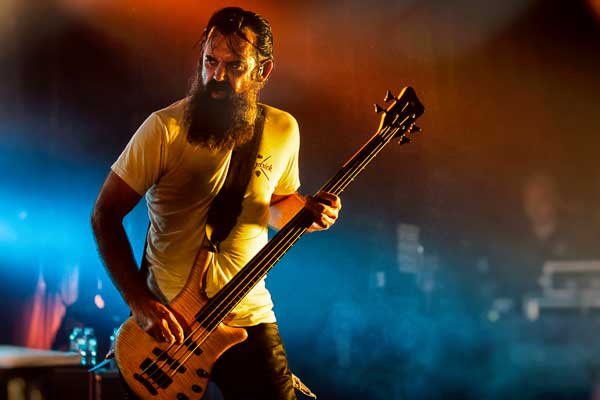 Cog - image © Carl Neumann
As a long-tailed backlit spotlight shone down on the back of Flynn Gower's head (vocalist, composer and guitarist), as if an archangel was transcending, during the intro of 'Doors (Now And Then My Life Feels Like It's Going Nowhere)', I knew I was about to experience something incredibly powerful. Indeed I did.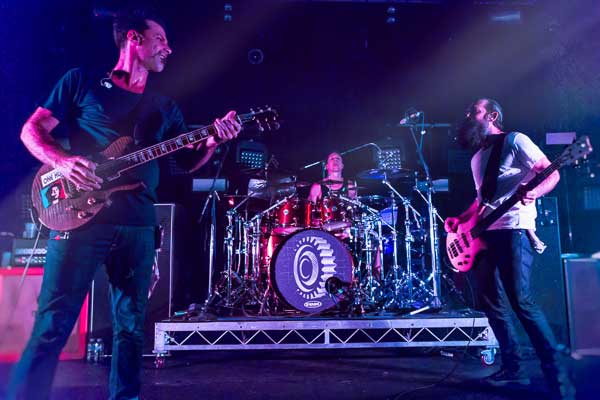 Cog - image © Carl Neumann
The sound was thick, rich and syphoned through every muscle and vein as if the blood of a Targaryen. I wasn't alone. The entranced crowd remained fixated in their position for the entirety of the set. Flynn mentioned: "Every time we think about doing a tour we think, 'maybe they won't come', but you fucken do. You keep coming, and we are very grateful of that Melbourne."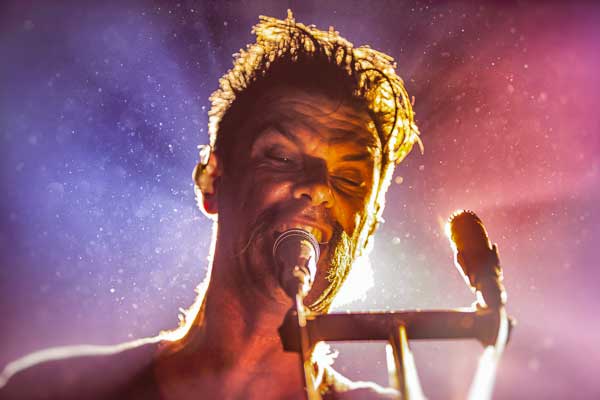 Cog - image © Carl Neumann
I am now thoroughly educated as to why this show sold out so rapidly. Gears combined and turned beautifully with sleepsmakeswaves and Cog in the one night. Two bands which I will, unquestionably, attend to again.
Click here for more photos.
Cog Setlist
'Doors (Now And Then My Life Feels Like It's Going Nowhere)''Are You Interested?''Resonate''What If''Anarchy OK''Real Life''Open Up' (Leftfield cover)'Swamp''Silence Is Violence''Moshiach''The Spine''My Enemy''Bird Of Feather''No Other Way'