This weekend, Brisbane will be home to A Rock & Roll Writers Festival: a two-day event celebrating the creative relationship between writing and music.
Some of Australia's best authors, songwriters, lyricists and commentators will gather to discuss stories, songs, concepts and issues surrounding how music and literature influence and co-exist.
Author and music journalist, Clinton Walker, is one of many Australian icons to join the programme. Clinton is a Sydney-based writer and producer with an extensive career. He has published nine books on Australian music and popular culture, worked in television and as a freelance journalist, produced CDs and also worked as a DJ.
Clinton will be speaking in two segments of the festival including 'Thou Shalt Not Steal' and 'History Never Repeats'. "I think [the festival is] really a bit of [a] discussion around the idea of what music writing is there to do, what it can do, what it is doing and what it's not doing," Clinton says.
A Rock & Roll Writers Festival
is the first music writing festival to happen in Australia and Clinton is excited to be a part of it. "It's the first one that's happened here. In rock and roll legend there was a rock writers festival or sort of conference that happened in America in the early 70s… apparently it just turned into debacle-level drinking and taking drugs and carrying on, so let's just hope that this is much the same," he says, jokingly.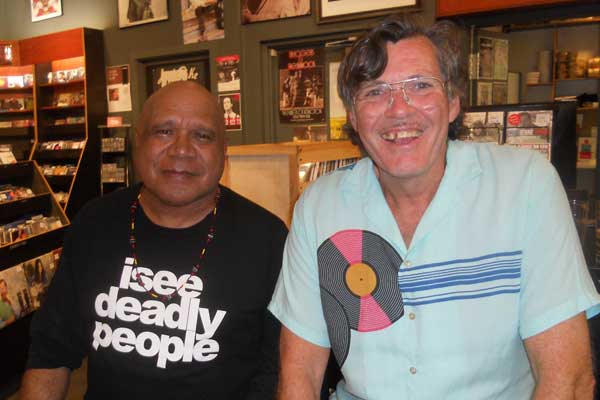 Archie Roach with Clinton Walker, 2015
In all seriousness though, Clinton hopes the festival brings to light some of the great work music journalists are producing and in turn earns them respect for their craft. "I think it would be good for music writers to just get a little bit of respect. I sort of call us the lowest of the low, and maybe now it's a bit different and there's a bit of begrudging respect.
"But it always was that on the bottom rungs of a ladder at a newspaper there were sports writers and pop writers, and these breeds were the lowest of the lows and they got no respect from 'serious', so called serious journalists or serious writers and that used to really bug me.
"I would really like to dispel that idea that everybody involved in the rock music scene is some sort of somebody who can't read. I read in the paper just the other day some reference to some rock star who had written a book or was reading a book or was talking about it, and even then – just the other week – the journalist said: 'now don't be surprised, but a rock star was reading a book.' You know what I say to that? Fuck off!"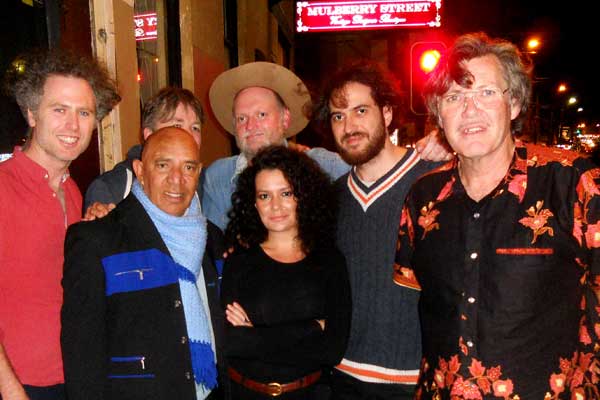 Clinton Walker (far left) with the BC All Stars 2015
An event like this is also a great opportunity for writers like Clinton to pick each other's brains that they're passionate about. "People often say when you go to conferences or festivals the really important stuff doesn't happen in the programme or on the stage, it happens in the bar afterwards.
"So it's a really great opportunity to see your colleagues and your peers and you have a drink and a catch up but also make those connections."
Clinton is also inspired to see the next generation giving it a go. "Us old farts go so we can say hi and have a drink but it's the young ones who need to go for it. It's their turn now and I just want to see them do it."
A Rock & Roll Writers Festival takes place at The Brightside, Brisbane, 2-3 April.