If the headline to this story doesn't make you smile, the door's that way!


Five-time Grammy-winning singer-songwriter-producer, CeeLo Green has teamed with The Black Keys' Dan Auerbach to record his latest studio album 'CeeLo Green is... Thomas Callaway'. Psst, for those playing at home, CeeLo's real name is Thomas Callaway. Your pub-trivia team will thank you later.
CeeLo, best known for his 2011 global hit 'F... You' as well as his collaborations with Danger Mouse as Gnarls Barkley ('Crazy' anyone?!), has described the record as "if Al Green did a country album".
The record came about when Dan contacted him about collaborating together. "[Dan and I] were friends and had some history, and I jumped at the opportunity," CeeLo says.
"It was an honour and a compliment. We were messing around in the studio and I didn't know that he was secretly recording and compiling material for me.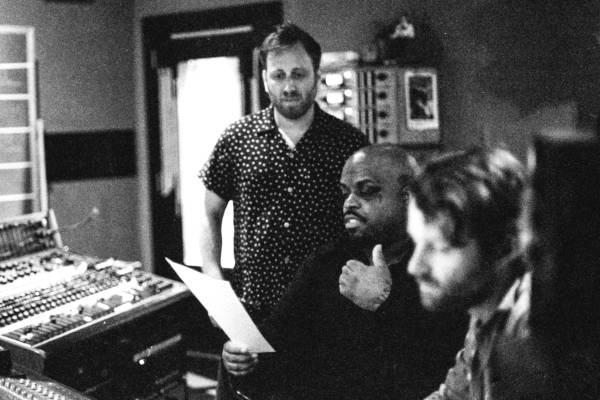 "The whole process was a first [for me], to sit and write with an acoustic guitar and organ, and with seasoned musicians from Nashville and Muscle Shoals, all of these wonderful elder statesmen. It was a really enlightening experience."
'CeeLo Green is... Thomas Callaway' will be available from 26 June.
Click here to pre-order it.
CeeLo Green is... Thomas Callaway Track Listing
1.
For You

2.
Lead Me

3.
Little Mama

4.
Don't Lie

5.
I Wonder How Love...

6.
People Watching

7.
You Gotta Do It All
8.
Doing It All Together
9.
Slow Down
10.
Down With The Sun
11.
Thinking Out Loud'
12.
The Way