Sunshine Coast brothers Tim and Sam Aitken continue to hone their self-describe brand of 'pop logic' with the release today of the synth-pop laden five-track EP 'Maybe We Can Get High?'.


The follow-up to their self-titled 2018 EP, 'Maybe We Can Get High?' finds Sametime sitting somewhere between the pop-dance spectrum of Last Dinosaurs, The 1975 and The Jungle Giants.
"We're young male adults going through that phase of life where going out and getting 'sloshed' every weekend is compulsory," the duo says.
"'Maybe We Can Get High?' tells of the ecstatic uppers and brutal downers of youthful hedonism.
"The EP is a self-reflection of us, but also our generation as we navigate our way through young adulthood but making sure we have a good time doing it."
With the songs written from home, Tim and Sam worked with Sydney producer Fletcher Matthews IRL prior to the pandemic as well as via Zoom to complete the tracks.
"Fletcher is incredible at giving songs an edge while keeping the energy right in the sweet spot," Sametime says.
"He has a great sound pallet and an awesome understanding of what makes a beat hit hard.
"He's also a great songwriter and is almost mathematical in his approach, which worked perfectly with us, since we're on the other side of the process."
The Making of the EP Artwork
We are no graphic designers, but being independent artists does mean sometimes we gotta do some things ourselves. This image shows us putting the final touches on the EP artwork.
Sam watched a couple of YouTube videos on how to use Photoshop and voilà. We love the Internet.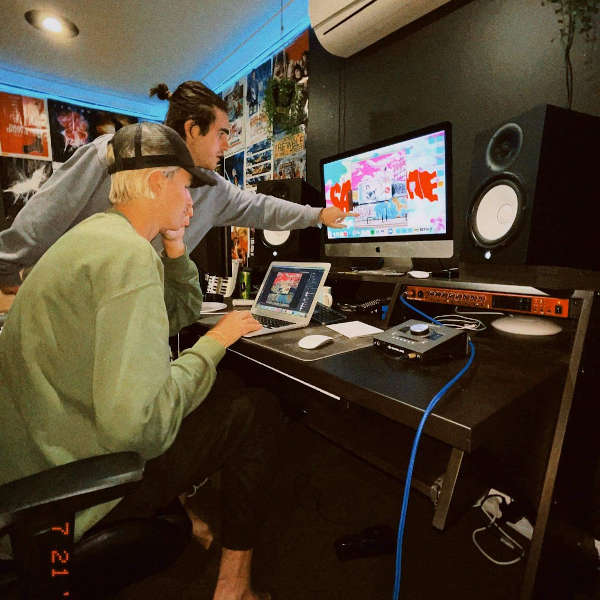 The Making of 'Get To Know Ya' Part One
We used to go down to Sydney every couple of months for writing sessions with different producers and writers.
On the very last day of our trip we had a session with producer/ songwriter Fletcher Matthews. We went into the session thinking we had found our sound until Fletcher pressed play on a sample that caught all of our attention.
All of sudden melodies and lyric ideas started flying out of everyone.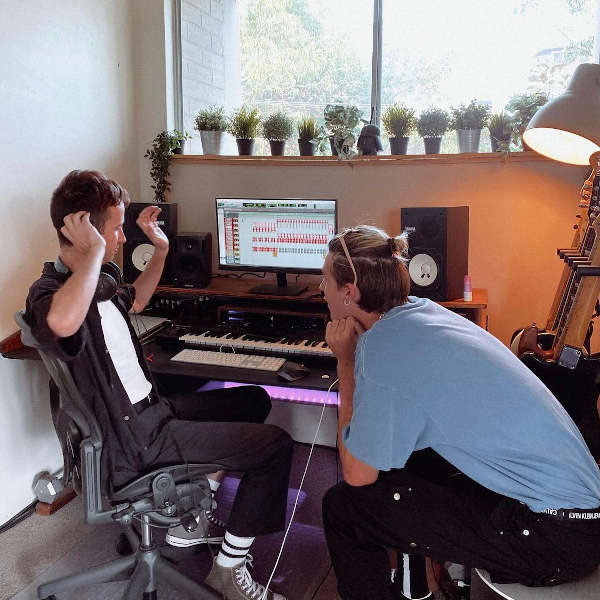 The Making of 'Get To Know Ya' Part Two
The song was incredibly easy to write and we both looked at each other and agreed (for the first time ever) that this was the sound we wanted.
We left Sydney with the intention to back there as soon as possible to work with Fletcher again, then COVID-19 hit.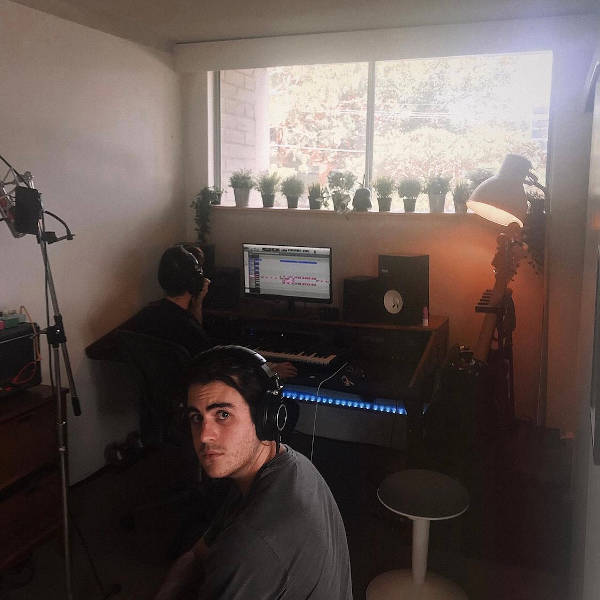 The Making of 'Something To Feel' and 'Til Ur Not OK'
Due to COVID-19, we were forced into working with Fletcher online via Zoom. Fletcher would come up with an idea on his end and we would write melodies over the top.
We used Google Docs to write the lyrics together and Dropbox to send the recording files back and forth. By the end of working on these two songs, we had streamlined a way of working together online.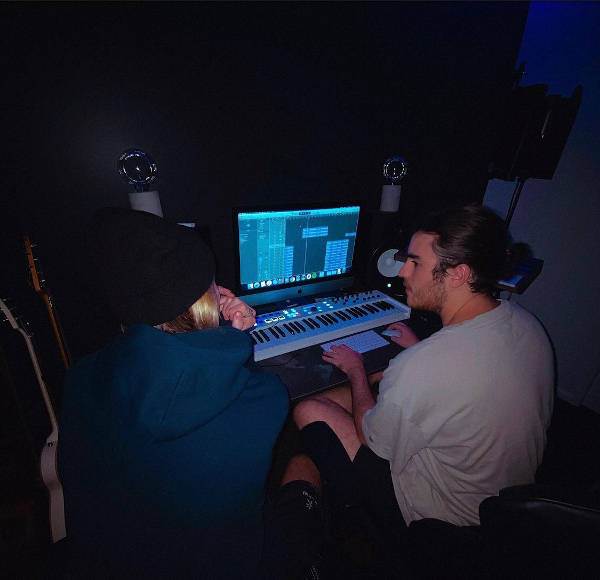 Soozi - the Studio Dog
Every time we are in our home studio, our dog Soozi is sitting right at our feet. She was there for the entire writing and recording process for at least four out of the five EP tracks.
She is a grumpy bitch, but for some reason loves sitting under loud studio monitors listening to music.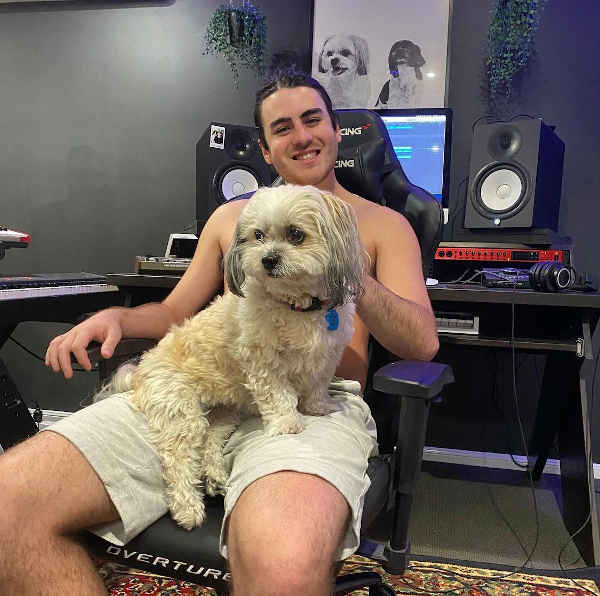 Sametime 2021 Tour Dates
Fri 1 Oct - Caloundra Music Festival (Sunshine Coast)Thu 14 Oct - The Zoo (Brisbane)
* free entry
Fri 15 Oct - Solbar (Sunshine Coast)Sun 17 Oct - Mo's Desert Clubhouse (Gold Coast)Sat 30 Oct - Valley Fiesta @ The Wickham (Brisbane)