Originally members of Mental As Anything, Dog Trumpet is the musical partnership of brothers Peter O'Doherty and Chris O'Doherty aka Reg Mombassa (best known for his iconic Australian designs with Mambo).


After releasing 7 albums across 30 years, Dog Trumpet have recently made available for the very first time their entire back catalogue – that's an eclectic melding of rock, folk, blues, country and psychedelia, plus poetic lyrics focused on the intimate absurdities of human existence – on vinyl as well as DSPs.
Dog Trumpet have also returned to the spotlight with new music in the form of the laconic, laidback protest anthem 'F...ing Idiots' that asks humans: "What the f... are you doing now?"
It's the first cut from the group's new studio album 'Shadowland' that's due later this year.
"Why does our species have such a seemingly insane capacity for stupid, cruel, self-destructive and violent behaviour," poses Dog Trumpet discussing 'F...ing Idiots'.
"If aliens are keeping an eye on us, they must be worried, thinking how ridiculous it is that we still have nation-states with vast armies and arsenals in a world that is now seriously polluted and destabilised."
Here, Reg shares five things he's looking forward to.
Our Next Album
Looking forward to the release of our eighth album 'Shadowland', which will be released globally on Demon Records in November. 'F...ing Idiots' is the first song off this album, which Peter and his wife Sue made a great clip for.
Playing New Songs
We are looking forward to playing the new songs plus a selection from our back catalogue. We start with a gig at the Django Bar in Marrickville on Friday 16th September, and then the Polish Club in Canberra on the 23rd of September, then the Moruya Festival on the 24th of September.
Live Shows with The Pinks
My brother Peter and I also play in a seven-piece blues band called The Pinks. We are waiting for one of the guitarists, Brendan Gallagher, to return from Italy before we start playing live again.
Mambo released designs
I am looking forward to seeing some more of my Mambo designs re-released on the Mambo Surf De Luxe label. The label features some of the classic Mambo designs plus some new work by a selection of younger artists that are now designing for Mambo.

Upcoming exhibitions
I'm looking forward to showing some pictures at Sydney Contemporary Art Fair from the 7th to 11th of September, and also to a show called Creatures: Losing the war on Nature, which is an exhibition of linocuts and digital prints at my gallery Rogue Pop Up from the 5th to the 30th of October. The prints are a collaboration with artist and musician Glenn Smith.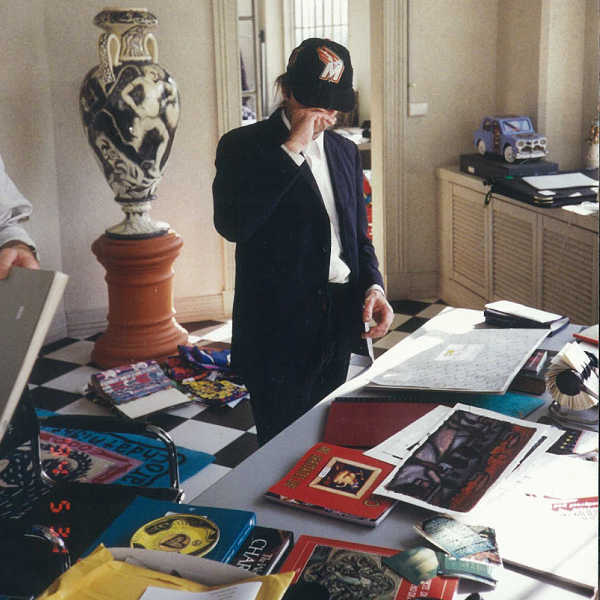 Dog Trumpet 2022 Tour Dates
Fri 16 Sep - Django Bar (Sydney)Fri 23 Sep - Polish White Eagle Club (Canberra)Sat 24 Sep - Luminous: Art After Dark @ Festival Of Art In The Eurobodalla (South Coast)