The winners of the 2019 Australian Women In Music Awards (AWMAs) were announced in a lavish ceremony at Brisbane Powerhouse this evening (9 October), including Joy McKean, Christine Anu, Alice Skye and Katie Noonan.
In only its second year, the AWMAs has become a beacon for recognising the achievements and contributions of women across all areas of the Australian music industry.
Diversity and talented women in the music industry took centre stage at AWMAs with 15 award categories presented, including new awards for Excellence In Classical Music (Caroline Almonte), Excellence In Image Making (Melanie Knight) and Music Journalism (Ange McCormack).
Christine Anu picked up two AWMAs – Diversity In Music and Artistic Excellence – in acknowledgement of decades of work and her extensive contribution and commitment to Australia's cultural music scene.
Joy McKean, OAM was presented with the Lifetime Achievement Award.
Singer-songwriter and Wergaia woman Alice Skye took out the Emerging Artist Award. With a voice described as "a combination of hopeful and haunting", Alice Skye's songs centre around well-crafted and articulate lyrics of love, loss and life.
Mojo Juju picked up the Songwriter Award for her third album 'Native Tongue', while industry stalwart Katie Noonan adds the AWMA for Creative Leadership to her collection.
The evening's festivities included the AWMA concert, which featured a special tribute performed by Katie Noonan, Jess Green, Zoe Hauptmann and Ali Foster acknowledging 2019 AWMA Honour Roll inductee, Judith Durham AO, who joins the 2018 inaugural inductee, Helen Reddy.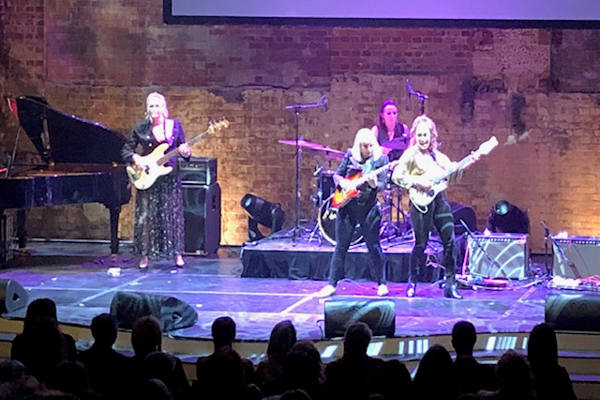 Congratulations to all winners of the 2019 Australian Women In Music Awards.
2019 Australian Women In Music Awards Winners
Artistic Excellence Award
Christine Anu
Creative Leadership Award
Katie Noonan
Diversity In Music Award
Christine Anu
Emerging Artist Award
Alice Skye
Excellence In Classical Music Award
Caroline Almonte
Excellence In Image Making Award
Melaine Knight
Film Maker Award
Tashi Hall
International Humanitarian Award
Dami Im
Lifetime Achievement Award
Joy McKean, OAM
Live Production Award
Laurie May
Music Journalist Award
Ange McCormack
Music Leadership Award
Sue Telfer
Music Photographer Award
Tashi Hall
Songwriter Award
Mojo Juju
Studio Production Award
Virginia Read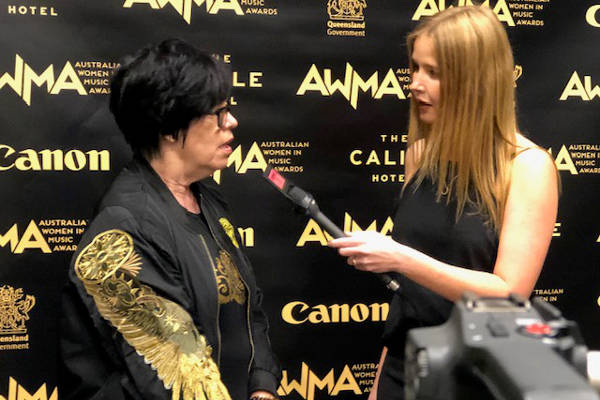 AWMA Founding Executive Director and Executive Producer, Vicki Gordon speaks with scenestr TV's Gabrielle Vacher.