"If you want to be somebody in Hollywood, you need to get to the people who can make that happen."


Kobie Randolph is an unknown music producer from Tennessee with grand plans to 'make it' in Hollywood. Just one drama. He has no connections in Tinsel Town.
His solution? To create an alter-ego and undertake an experiment to turn himself into a Hollywood celebrity – for reals. Introducing Gatsby Randolph – the suave, elegant suit-wearing, cigar-puffing, flamboyant facade Kobie projects onto Hollywood.
So begins Kobie's hustle and unwavering determination to crack the A-lister parties and develop Gatsby Randolph as Hollywood's next, big celebrity.
The schmoozing and greasing of relationships leads Gatsby to a cavalcade of Hollywood's elite: Beyonce, Jeff Bezos, Jimmy Kimmel, Jay Z, Heidi Klum, Oprah, the Kardashians, Quicny Jones, and Stevie Wonder to name but a few.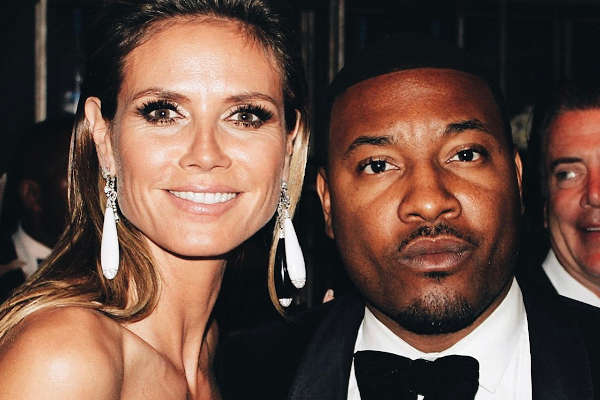 Heidi Klum and Gatsby Randolph
It's a high-wire act as Gatsby navigates all sorts of obstacles to obtain his dream of making it in Hollywood. As the great 20th Century philosopher George Costanza once said: "It's not a lie, if you believe it!"
"As a filmmaker, I recognised that my own story of rags to riches was, in fact, a movie in the making," Kobie says.
"Things have changed a great deal in Hollywood, but it's amazing to see Australia becoming the new Hollywood. I can't wait to visit Down Under and host a big party 'Gatsby style'.
"The fact my story is to be shown on cinema screens in Australia is fantastic."
Hotly tipped for consideration in the Best Documentary and Best Film category at the 2021 Oscars, 'Who Is Gatsby Randolph' is a warts and all, fly on the wall account of what really goes down once the stars disappear behind the chaos of the red carpet and zinging flashlights to party like the Romans minus the paparazzi.
"I've cracked the code. I've reinvented celebrity," Gatsby says in the trailer.
'Who Is Gatsby Randolph' releases nationally in select cinemas from 26 April.