It's been 20 years since Richard Sowada started the Revelation Perth International Film Festival in the back of a small club, but the festival keeps getting bigger and better.
"20 years has gone so fast," Richard exclaims. In that time Richard has built from the ground up a film festival that is now the toast of Perth, delighting local audiences with the best and most exciting films.
The festival began in 1997 in the back room basement of the Greenwich Club, with all the films being screened with an old 16mm projector. "I'd load the P.A., a screen, a projector, film and everything into the back of my old car, a 1966 Ford, and I'd dash around in that with a screen hanging out the window and a car full of equipment. It was just in the back room of a bar, and I'd stand in the back showing movies. They just let me have the room because there was nothing else happening in it. And that slowly morphed into the festival as it came to be."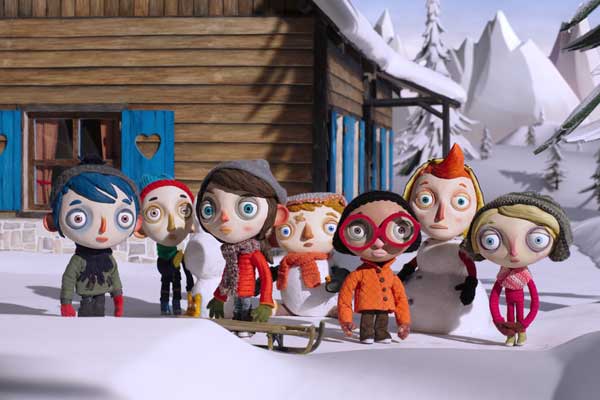 'My Life As A Zucchini'
Revelation began when Richard was trying to break into the film industry. Unfortunately, Perth's isolation from the rest of the country meant the local industry was small and near impossible to enter. However, that didn't stop Richard from wanting to introduce the films he loved to local audiences. "There wasn't anyone really doing the kind of thing like this in the country. After I got introduced to these underground and really different kinds of films, I just had to do it. In Perth it was an incredibly important place to do it because there was just nothing happening, it was just dead. It was really important to bring those kinds of films to a place like Perth where it could actually make a difference."
This year's programme features over 200 films, spanning from short films to documentaries, and local and international features. Programming once again is British author and film expert Jack Sargeant, whose taste in films is just as eclectic as Richard's. "Jack Sargeant has been Programme Director for 10 years. He's come into a real groove with it now. We work really well together. He's got a certain sensibility and I've got a certain sensibility, and they work really well together."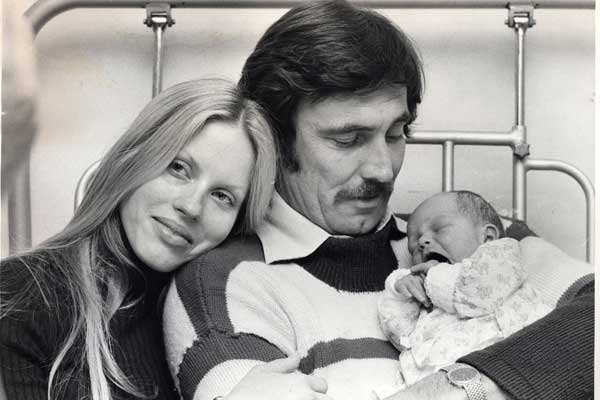 'Becoming Bond'
The opening film is 'Becoming Bond', a documentary about George Lazenby, the only Australian to have played James Bond, as he did in the franchise's sixth film 'On Her Majesty's Secret Service'. The film will be followed by a special Q&A session with George Lazenby, who Richard describes as "a really interesting guy; he's certainly got the stories down."
"The opening night film at a film festival is the hardest to choose because it's got to set the tone of the festival. It's not that people have got to enjoy it, but there are a lot of different tastes in the opening night audiences that you won't get in the other films. But when I saw the film I just thought it was so funny and so well put together, I couldn't stop smiling the whole way through. I thought the stories were great, and he was good. When I was watching it, I thought, 'He would be so brilliant to have as a guest for any festival with a film like this'. I wanted to consider it for the opening night film, so I said to Jack to have a look at this film and tell me what he thought. He watched it, and he emailed me back almost immediately and said we should do it for the opening night. It's a hard film to resist, and I think it's perfect for opening night."
The rest of the programme features a diverse range of films from all across the globe, from oddball American indie 'Are We Not Cats' to French animation 'My Life As A Zucchini', and documentaries on Brisbane-band The Go-Betweens, and the absurd world of mattress sales. One film Richard is particularly excited about is the Australian film 'Watch The Sunset', which will have its world premiere at Revelation. "It's a dramatic-thriller, but it's all one-shot, and it's just incredible. It goes in and out of buildings, cars, people's houses and backyards. It's really amazing what they've done. I'm really proud that we can be the world premiere of it because it's really something."
'Watch The Sunset'
Unlike most film festivals, Revelation also features a strong workshop programme for budding filmmakers to learn more about the craft. "It's a really important thing for us that direct industry engagement and directly feeding into the life of the WA industry. So we're dealing with everything from cinematography to sound to music, documentary production, editing, producing things for the web. Tonnes of stuff! All of it's free. We're trying to be as accessible as we possibly can be, which I think is rare. We try to open it up to everybody, even if you're not a filmmaker. Even if you're interested in cinema and just want to know how it works, just come along and see."
A number of other events will also take place across the festival, including 'Suspended Voices', an installation that will see St George's Cathedral filled with projections and sound. "It's large, and we've never done anything like this before. It's something the event is moving more and more into, gallery and moving art installations. It uses Songlines (paths across the land marking the route followed by creator-beings during the Dreamtime) and sound to reflect the contemplative nature of the space and of life. It's a big operation, but it's going to be amazing."
'The Go-Betweens: Right Here'
Ultimately, Revelation will bring underground cinema above ground, introducing the subversive and hard-to-find films to a whole new audience, hopefully inspiring future filmmakers to go out and produce their own work, and keep the tradition of underground cinema alive.
"I thought if I could in some way be conduit to introducing people to this kind of cinema which is so out-there, in-the-moment, and inspirational for low-budget filmmakers and for people that are wanting to make films but just think they can't, and if I could show people by showing them that they can screen their movies in a do-it-yourself way like I was doing, and make your movies in a do-it-yourself way like these filmmakers were doing, then we can get a real scene going on. That was the emotional inspiration behind the festival."
Revelation Perth International Film Festival screens 6-19 July.