A powerful new documentary film looks at our planet's current environmental issues from the ground up.


"There's so much bad news about our planet, it's overwhelming," states Woody Harrelson, the narrator of 'Kiss The Ground', which explores soil regeneration and its place as a solution to our planet's climate crisis.
"This is the story of a simple solution, a way to heal our planet; the solution is right under our feet and it's as old as dirt."
It's pretty simple. Healthy soil leads to healthy plants. Healthy plant; healthy human; healthy planet.
The film was produced by Big Picture Ranch and features a cavalcade of recognisable faces including Ian Somerhalder, Gisele Bündchen, Jason Mraz, and David Arquette. Jason even penned a brand-new song for the doco.
Directed and produced by Rebecca Tickell and Josh Tickell ('Fuel', 'Pump', 'The Big Fix'), Julian Lennon (founder of the White Feather Foundation) was also involved as an executive producer.
"This film represents the culmination of tens of thousands of hours of research by scientists around the world who have finally cracked the code on managing climate change – before it's too late," Josh Tickell says.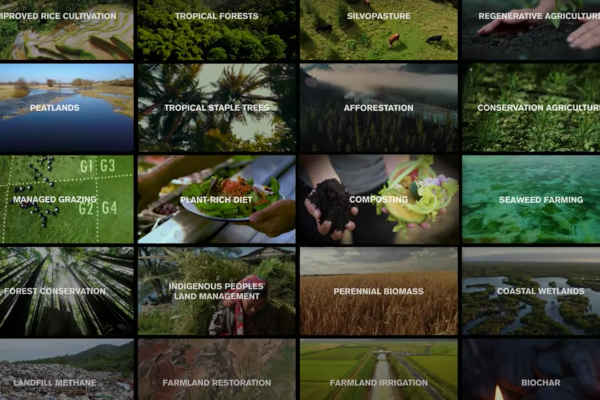 Source: YouTube
"Never before has there been a more important message," adds Rebecca Tickell, "and the good news is it's hopeful, it's actionable and the film shows us steps we can take right now."
A selection of the 2020 Tribeca Film Festival, 'Kiss The Ground' will be available on Netflix from 22 September.