Outside of certain circles, Detroit-born painter Edward Brezinski is, arguably, relatively unknown. Over the course of his career, he exhibited a thirst for ambition that was never quenched, and, among New York City's art elite in the 1980s, established a name for himself among his peers, often for all the 'wrong' reasons.
Eccentric and garish, he's perhaps best known for having eaten a doughnut that featured on part of a sculpture by Robert Gober at the Paula Cooper Gallery in 1989. Playing in Perth as part of Revelation Perth International Film Festival, a new documentary, 'Make Me Famous', looks at why Brezinski was forever always on the cusp of greatness, uncovers the secrets behind his mysterious death in the Cote d'Azur on the French Riviera, and explores the unique and elitist pursuit of fame and fortune of New York City artists of the decade.
"This was loaned to [us] when we first started the project to inspire us, and it covers like, you know, half of New York," Director Brian Vincent says of a massive painting by Brezinski, hanging behind him and in clear sight over Zoom. "Edward wrote right up here," Brian says gesturing to the uppermost right point, "'Genius is materialising thoughts before they disappear'. He [Brezinski] was a bit of a poet too. And, you know, he had a lot of talents."
For Brian, who is an actor by trade, Brezinski presented a source of artistic intrigue and a medium to fuel his own expansion of his creative endeavours. "When you Googled him, there was nothing except for about how he ate this doughnut," Brian says of the origins of 'Make Me Famous'. I thought, 'Wow, [it] would be great to research and investigate the career of somebody who didn't make it. Like nobody knows who he is, basically, except for his art.
"It's amazing. I went out, and I met some of these people from the 1980s from these books that I'd read, they were delighted to talk about Edward, because they hadn't thought about him in years.
"The impact of the artwork itself on me was so significant, and it wasn't hard to get people to appreciate his art though. If you see in the [documentary's] interviews, there's never anyone that doubts his talent. It was really his behaviour that threatened to kind of eclipse his memory.
"To some degree people, people remembered that he was a great artist, but the thing they remember more was a lot of the silly behaviour."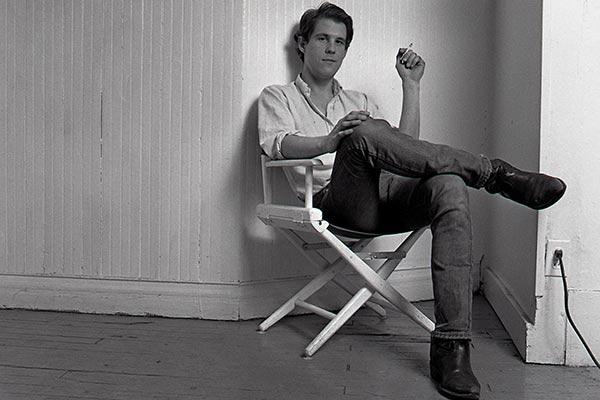 Perhaps, arguably one of Brezinski's greatest works of art was his death. Brezinski turned into a profound and prolific movement and topic of conversation that has lasted some 30 odd years. Crazy genius, or underappreciated buffoon? "I checked the Death Master File, file, which is [available in the U.S.] Social Security office, and they said, 'No, he's not listed as dead,'" Brian says with an unaffected wonder. "I thought, wow, okay, this could definitely have been an artist, this type of person that he is, who might have faked his death, and no one noticed.
"I love that he thinks conceptually like that. And a lot of these artists did, you know, they perform for each other, so they would impress each other. That's still true today."
'Make Me Famous' is screening as part of Revelation Perth International Film Festival on 9 July at Luna Cinemas Leederville. Revelation Perth International Film Festival is on from 7-17 July and 18-24 July online.
Revelation Perth International Film Festival 2022 Venues
Luna Leederville - 155 Oxford Street, Leederville Luna On Sx - 13 Essex Street, Fremantle The Backlot Perth - 21 Simpson Street, West Perth PICA - 51 James Street, Perth WA Museum Boola Bardip - Perth Cultural Centre DADAA Theatre - 92 Adelaide Street, Fremantle