Having started in 2000, Lavazza's Italian Film Festival returns in 2017, touring around the country.
Benjamin Zeccola is the CEO of Palace Cinemas, which is behind this event. Benjamin reveals himself as a hopeless romantic with a deep love for movies. He joined his father's business when he was only six years old.
"Some of my earliest memories are cleaning up the cinemas in between sessions. I can remember being four years old and walking between the aisles with a box picking up Maltesers boxes and they're great memories that I cherish. I was absolutely determined from about six years old that I was going to help my father run the business. I'm lucky to be able to do that."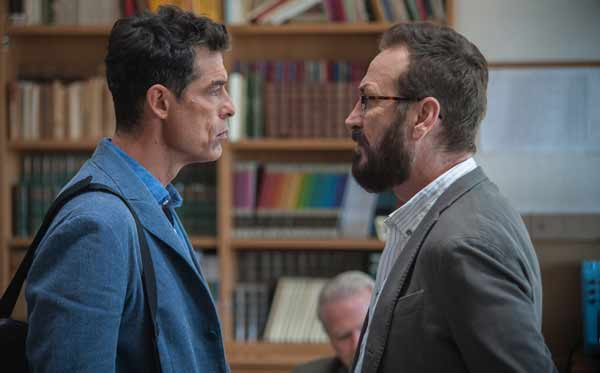 'Ignorance Is Bliss'
A passion for cinema and shines through when discussing some films from the programme. "I'm excited Greta Scacchi is going to be involved in the festival this year, being a Perth Australian and I think her father was Italian, so she's a local with an Italian connection who's going to be heavily involved in our jury. We've introduced a competition for the first time. There's a film involving Toni Servillo who is the star of 'The Great Beauty' and will be featuring in our opening night film 'Let Yourself Go'. There's a film about Dalida; she was a French-Italian singer, one of Europe's most famous singers from the late '50s through to the '80s. She was a huge star and so there's a film about her amazing life. Italians love to do their quirky comedies so there's a lot of choices for comedies.
"We have a special 20th anniversary screening of 'Life Is Beautiful'. The star and Director who goes by the name Pif, [of 'The Mafia Only Kills In Summer'], he's an Italian television host, film director, actor, writer and comedian so he's well known there. He's back with a film called 'The War for Love' which I think will be a festival favourite. There's another great comedy 'Ignorance Is Bliss'. There's 'Emma' directed by Silvio Soldini and it's starring Valeria Golino, she's quite well known and he's a favourite director of ours. There is some beautiful heart wrenching films, one of them is called 'Pure Heart' which screened at Cannes Film Festival. It's a 'Romeo and Juliet' story about forbidden love, a boy and girl from opposite sides of the tracks just drawn to each other and they fall in love and there are consequences. So that's a beautiful film.
'Let Yourself Go'
"Another amazing film is called 'Sicilian Ghost Story' which is based on a true story and it's just a beautiful mix of fairytale and reality."
In the age of increasingly disparate audiences and digital downloads Benjamin keeps thinking how it all comes back to people: "You're not going to meet your future husband or future wife sitting on the couch watching a download. Humans are social beings and we crave enriching and entertaining activities that we can do together with each other." He explains.
The Italian Film Festival includes a programme with the very best Italian films, touring throughout Australia bringing strangers together to enjoy a night out and live la dolce vita.
The Lavazza Italian Film Festival Tour Dates
12 September-8 October – Chauvel Cinema, Palace Norton Street (Sydney)13 September-1 October – Palace Nova Eastend Cinemas (Adelaide)14 September-8 October – Kino Cinema, Palace Balwyn, Palace Brighton Bay, Palace Cinema Como, Palace Westgarth, The Astor Theatre (Melbourne)14 September-8 October – Palace Electric (Canberra)20 September-8 October – Palace Barracks, Palace Centro (Brisbane)21 September-11 October – Cinema Paradiso, Luna On Six (Perth)19-25 October – State Cinema (Hobart)