No sooner than the stars of the Commonwealth Games depart, stars of the silver screen will begin to shine for Gold Coast Film Festival (GCFF) 2018.
In her third year of running the festival, Director Lucy Fisher says the GCFF mission remains delivering top quality content and supporting the local film industry on national and international levels.
"One of the challenges is striking the balance between working with a relatively small budget, like all arts and cultural festivals, and delivering some really great films and events that are doing something a little bit different," Lucy says.
"It's a pretty big job and it's exciting to try and bring in a mixture of local opportunities for filmmakers and supporting local filmmakers, and when I say local I mean the Gold Coast and from a Queensland and Australian level as well."
With the 2018 programme boasting 40 feature films – including one world premiere, seven Australian premieres and seven Queensland premieres – as well as short films, various workshops and panel sessions plus a world-class VR film experience, it's safe to say Lucy and the GCFF team have hit their mark.
The festival has also maintained its ongoing commitment to supporting Australian independent filmmakers through the provision of multiple awards offering substantial cash prizes.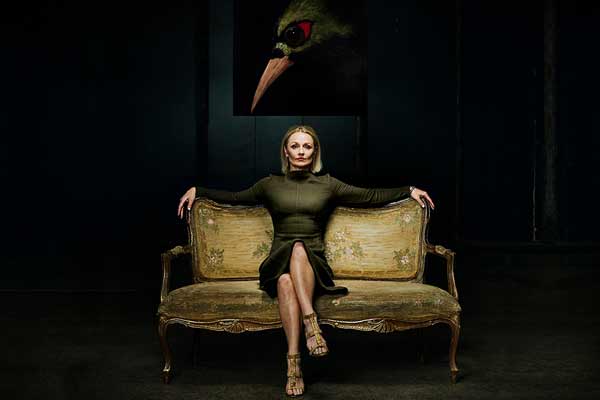 "One of our big focuses is on Australian independent film and thanks to the prize sponsors we've got $10,000 of Blackmagic film equipment for the winner of that. We've also got SIPFest which is our shorts competition, and we've got an $8,000 cash prize for that.
"In terms of supporting Australian filmmakers whether they're at the level of short films, or their first or second feature that's an indie project, we are constantly finding ways to support them in their journey, whether it's through prizes or through increased opportunities for industry exposure. It's a really big part of what we do for the industry."
This year's films include the national premieres of thriller 'The Second' starring Rachael Blake and Vince Colosimo, and black comedy 'Brothers' Nest' from the team of Shane and Clayton Jacobson. Simon Baker's film 'Breath' will have its Queensland premiere at a special red carpet gala event attended by the star himself.
A real triumph for GCFF in 2018 is the showcase of VR film experiences (in partnership with Byron Bay Film Festival), such as 'Thin Black Line' from Brisbane filmmaker Douglas Watkin and 'Inside Manus', which takes viewers into the lives of asylum seekers.
For all the wonderful movies in the 2018 programme, Lucy's most proud of the festival's all-new Gold Coast film location tour, a world-first for film festivals.
"We take people on a three-and-a-half hour journey across the Gold Coast to different film locations that have been used in films like 'Kong: Skull Island', 'Pirates Of The Caribbean', 'The Shallows', 'Aquaman' and 'Thor'. We point out along the way the Hollywood star hotspots as well.
With so much on offer over a fortnight, Lucy has some advice on how to make the most of your GCFF 2018 visit.
"We've got a schedule in the programme and I think it's about picking a day and just making the most of the whole day," she advises.
"That's often the best way so you get to experience the things you want to see: you anchor your visit around one thing and then see everything else that's on that day. You'll be challenged, it'll be a new experience but trust us that we've curated these great films for a particular reason."
Gold Coast Film Festival runs from 17-29 April.