Australia's largest short film competition dedicated to showcasing the very best short films from Australia and around the world, Flickerfest is one of the world's leading and most respected platforms for short film.
A record 3,500 entries from more than 100 countries were received for Flickerfest 2020. From this large entry field, only around 200 of the very best, most creative and inspiring shorts will be screened at the festival across 17 competitive programmes and 4 showcase programmes.
"I've seen all the programmes and I'm really excited about the quality of the films," Festival Director Bronwyn Kidd says. "Flickerfest just gets bigger each year, the programme gets more diverse, and we get to share a greater range of voices and that's really exciting. It is an incredibly diverse and electric programme."
Celebrating her 23rd year as Festival Director, Bronwyn describes the evolution of Flickerfest as "incredible".
"When I started a very long time ago now, we were screening on 35mm film which of course makes it a lot less accessible to a diverse range of filmmakers," she says. "We also have a 47 per cent female representation in the programme this year, which five years ago even would have been very rare, so we are certainly seeing a greater representation of female filmmakers, a greater representation of diversity, different voices and cultures coming through."
Bronwyn Kidd
The 2020 programme includes a new ASEAN region competition in partnership with DFAT (Department of Foreign Affairs and Trade) and Australia now, a celebration of Australia delivered annually in a country or region of strategic significance.
"We do an EU showcase each year where we work with the European delegation to celebrate EU short films and the fantastic tradition of cinema in Europe, and this year we are also working with DFAT who had a focus on ASEAN member countries in 2019," Bronwyn says.
"We've got films from Vietnam, Cambodia, Laos, Brunei, Malaysia, Singapore, Thailand and more, so I'm excited about having a little focus on that part of the world. It's an incredible smorgasbord of shorts in Flickerfest 2020 that's for sure."
In addition to being BAFTA-recognised, there are three Academy-qualifying competitions plus a number of showcases including LGBTQIA+ films (Rainbow Shorts), kids and family-friendly films (FlickerKids), films about relationships (Love Bites), and comedy films (Short Laughs).
"We are thrilled to be doing our Rainbow Shorts LGBTQIA+ programme again for the third year, and it's got some incredible shorts in it including the Palme d'Or winner from Cannes," Bronwyn reveals.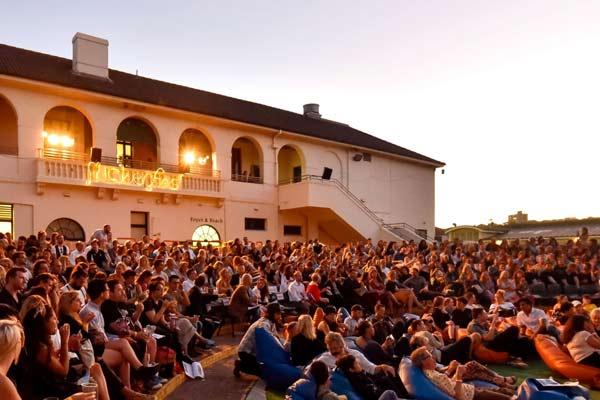 The Flickerfest jury of film industry luminaries in 2020 includes multi award-winning and Academy nominated cinematographer Donald McAlpine, actress and writer/director Gracie Otto, award-winning writer/director Dylan River and award-winning Australian director Samantha Lang.
"Flickerfest is so highly curated," Bronwyn says. "The fact that we are Academy accredited and BAFTA-recognised means that the quality of the competition is A-class worldwide. People know that when they come to Flickerfest they are going to see some really moving, insightful, entertaining stories, and that they are going to see the best of the best of these very fresh and new stories from the world's best new filmmakers."
Following the Bondi season, Flickerfest hits the road for a massive, five-month national tour from January to May of the very best films from the festival.
"We're going everywhere from Kununurra way up in the west of Western Australia, down to Cygnet in Tasmania, and we're going to Birdsville in Queensland this year, so lots of remote areas.
"All the capital cities as well of course, so it gives us an opportunity to showcase films in those regions."
Flickerfest runs at Bondi Pavilion from 10-19 January. It tours nationally from January-May.