Alana Hicks is a multidisciplinary creative, whose short film 'Chicken' is having its Australian premiere at Sydney's Flickerfest.
"I am a digital storyteller. I'm a writer and a director, and I've been working in the online space for a long time," Alana explains. "Now, I'm transitioning into making more stories for the screen – in short film and hopefully television one day."
'Chicken' gives audiences a glimpse into what life was like for a mixed-race child growing up in Australia throughout the 1990s, in all its bittersweet nuances.
It tells the story of Barbara; a teenager who wants to hang out and watch 'The Simpsons'. . . But Barbara's recently migrated mother has just been overcharged at the local supermarket, and it is up to Barbara to break down any communication and cultural barriers, and get to the bottom of it.
The driving force behind all of Alana's creative endeavours stems from an innate desire to celebrate the way the human experience is ubiquitous, yet entirely unique.

"My work comes from the desire to connect with people about our shared experiences as humans on this planet. I think that some of my stories are deeply personal, but in many ways they are as deeply universal as they are deeply personal when it's about 'home' and what 'home' means when it comes to connection to your culture."
When it comes to Papua New Guinean (PNG) representation, there is undoubtedly a gap in the Australian independent film sector. As a woman of Papua New Guinean descent, Alana relishes the opportunity to bring an array of aspects from her rich culture to the big screen at Flickerfest.
"'Chicken' is a little bit off-beat. You very rarely hear stories about PNG and I'm just really grateful to be included in Flickerfest – it's a good fit because it's a little bit strange, it's very Australian-centric, and it tells the story of multicultural Australia.
"I think Flickerfest is all about showcasing the natural fabric of our society."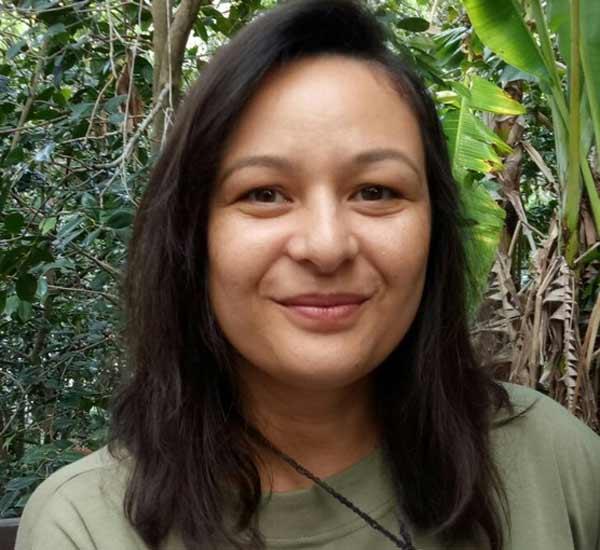 Alana Hicks
One of the main aspects of Papua New Guinean culture that Alana is excited to showcase is the unique style of comedy that comes from the Pacific Islands.
"I'm excited to portray Islander comic sensibility – the kind of comedy that comes from the Pacific Islands is very specific in terms of pacing and rhythm. There aren't traditional punch lines, so I'm super excited to share this type of comedy with audiences that haven't seen that before because it's a bit different to how a traditional western comedy film would play out. It's more about characters and about the world."
Alana could not think of a better platform to debut her latest work in Australia than Flickerfest.
She feels an intangible connection to Sydney, as the city is her home and also where her film is shot. Flickerfest has always boasted the highest quality of thought-provoking short films, and Alana is thrilled to be on 2020's line-up.
"I am so excited for Flickerfest, because I know Flickerfest has this strong tradition of including bold and unique Australian perspectives. I want to be part of that tradition: Australian voices that tell the migrant story, the multicultural story – to be part of the fabric of Australian storytelling. Flickerfest does that – it's very inclusive of all good and strange points of view."
In light of 'Chicken''s international premiere having happened in 2019, the new year will see Alana busier than ever, embarking on a string of new projects, and further developing existing ones.
"I just want to make and create and collaborate. I just want to collaborate with lots of different types of creative artists.
"I'm working with more online narratives – I'm making another online series called 'The Office At The End' which is a climate catastrophe set in an office where people refuse to believe that there's anything going wrong outside."
Alana Hicks presents 'Chicken' at Flickerfest (Bondi Pavilion) as part of the Best Of Australian 5 programme on 13 January. Flickerfest runs from 10-19 January.