The 29th Alliance Francaise French Film Festival is currently playing across Australia in various capital cities. We sat down with Festival Director Philippe Platel to discuss what goes into choosing the films for the festival and what audiences should keep an eye out for.
Forty seven films, two documentaries and a TV series have been selected including films that lit up the French box office (opening night film 'C'est La Vie!' and 'Two Is A Family'), were the darlings of various international film festivals ('Custody') or won Cesar Awards ('Bloody Milk', 'See You Up There' and 'BPM Beats Per Minute'). 'BPM' is a notable selection and headlining a new section of the programme as Philippe explains "For the first time there is the first LGBTQI section in the line-up with seven films because we wanted to celebrate the vote on marriage equality in Australia properly. Of course 'BPM' is the flagship of this section but with six other films. 'BPM' was the conqueror in Cannes last year, the film about Act Up and the activism in the '90s."
When asked what his job involves the Festival Director informs "Of course, watching a lot of French films! Being aware a long time in advance about the projects in the French film industry and you plan a big shortlist of films we should have a look at in festivals or with the distributors. I have to work very closely with the distributors."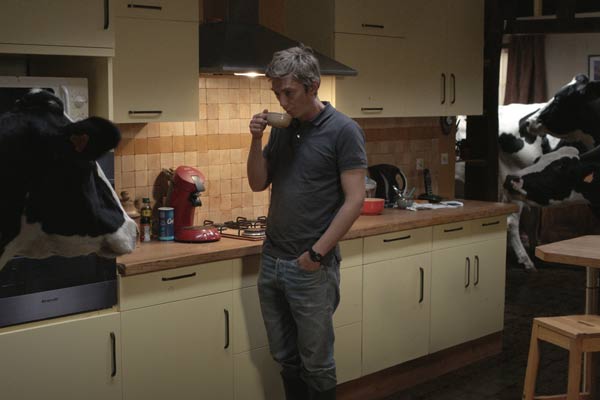 In his second year in the role, the priority remains when putting together the programme to showcase the best of French cinema for Australian audiences. "So the very important films of the year are screened. The films which had a lot of success or unexpected success as well. The films which were very well reviewed, for instance a film like 'Bloody Milk' which is a small project with a low budget and it was screened in Cannes and it was very well reviewed and then when it was on screens in France it was a big and unexpected success. So, that kind of nice story about a film is also something important to show to the audience here in Australia. We have the feeling that there is a new French optimism and it's obvious in the films. Even in the opening film 'C'est La Vie!', it's all about team spirit, it's a comedy but it's also about team spirit and equality and generosity as well. It's also very quirky and a family film."
He also offers an interesting story about how unexpected films get discovered. "There is a very good film in the line-up called 'Braguino' which is a documentary by a visual artist and filmmaker called Clement Cogitore and this film was totally out of my radar. It's very important not only to show big projects, big predictions and big hits but also these very unusual and unexpected gems like the documentary by a visual artist. So when talking with a seller or journalist you often get aware of a project which was totally out of your radar and it's very exciting when you discover something which you hadn't planned."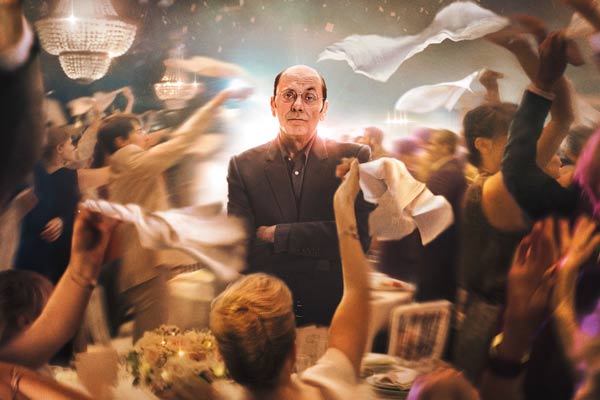 Philippe has been enjoying seeing the response from attendees to the festival so far. "The response is very, very positive of course. What I'm very happy with is that the most successful films in the box office of the festival are not only the comedies or the films with big names, there are also things which are unexpectedly successful." With Philippe Platel as Festival Director, expectations will remain high for the continued success of the Alliance Francaise French Film Festival.
Remaining Alliance Francaise French Film Festival Dates
Until 15 April - Palace Nova Eastend Cinemas & Palace Nova Prospect Cinemas (Adelaide)
Until 8 April – Riverside Theatres (Parramatta)
Until 8 April – Powerhouse Arts Centre (Casula)
Until 11 April – Avoca Beach Picture Theatre (Central Coast NSW)