A documentary 15 years in the making, 'Rom Boys: 40 Years Of Rad' presents a distinctly British perspective about one of the world's oldest and most legendary skateparks.


Located in the east of London, Hornchurch to be exact, The Rom was first constructed in 1978 and remains the most completely preserved purpose-built skatepark in England (it's also the only heritage listed, full-size skatepark in existence after the Bro Bowl in Florida was demolished).
As the years passed, The Rom began to fall into state of decay. The filmmakers behind 'Rom Boys' had already started filming to document the first generation of British skateboarders and BMX freestyle riders when tragedy struck The Rom.
Shot in full DCI 4K, 'Rom Boys: 40 Years Of Rad' details the original skaters, BMXers and street artists who found a home at The Rom who, against the odds, are fighting to keep the park alive for the next generation. Welcome to London's Dogtown.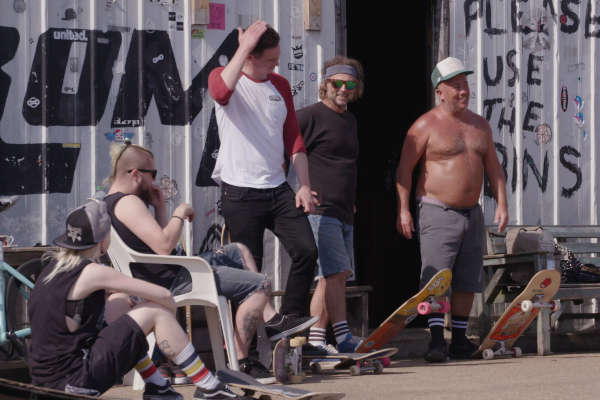 Rom Boys on deck
The film features more than 30 interviews with architects, historians, entrepreneurs, street and graffiti artists, professional skaters and BMX riders, as well as the old-school locals who have been visiting the park since it opened.
Produced and directed by Matt Harris, and after premiering in September at the prestigious Paris Surf and Skate festival, 'Rom Boys: 40 Years Of Rad'
releases digitally on 13 October
.