Sydney's leading festival for cult and underground film is back!
Sydney Underground Film Festival's epic programme descends upon the Factory Theatre in September for its 13th deliverance. The Festival will showcase the very best in freaky, absurd, fantastic and not-for-the-faint-hearted films over four jam-packed days.
The opening night party will feature the Sydney premiere of the latest misadventure from Harmony Korine (Spring Breakers, Gummo),
The Beach Bum
, starring Snoop Dog, Zac Efron, Martin Lawrence and Isla Fisher.
Audiences will be treated to Korine's glorious psychedelic cinematic trip, complete with added Odorama effects bong fog (totally legal, cannabis/THC-free) just as the filmmaker intended. Tickets to this multisensory masterpiece also include complimentary beer and wine, tasty Jamaican fare and great tunes.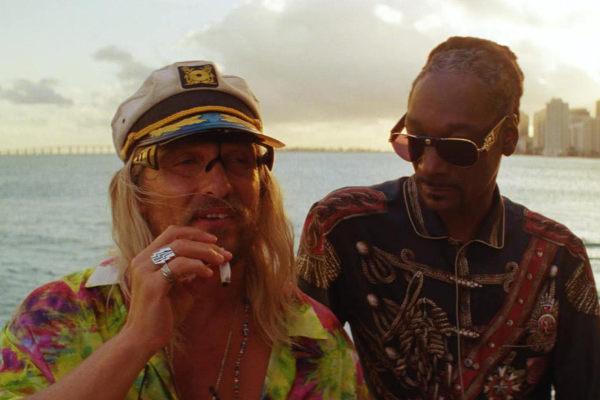 The Beach Bum, starring Snoop Dog, Zac Efron, Martin Lawrence and Isla Fisher
Festival highlights
Alice – The Sydney premiere of the SXSW Grand Jury prize-winning film from Australian filmmaker Josephine Mackkeras.
The Art of Self-Defense – The Sydney premiere of Riley Stearn's one-of-a-kind comedy starring Jesse Eisenberg. A darkly comic and sometimes shocking takedown of toxic masculinity and cultural appropriation.
Greener Grass – An absurdist masterpiece and contender for weirdest film of the year from Directors Jocelyn DeBoer & Dawn Luebbe.
Knives and Skin - Director Jennifer Reeder's hyper-stylised subversive teen flick re-invention.
Plus
Documentaries – A selection of the year's most remarkable documentaries, including Friedkin Uncut, Marcel Duchamp: Art of the Possible, Fuck You All: The Uwe Boll Story and Alexandre O Philippe's must-see Memory: The Origins of Alien, in celebration of the 30th anniversary of Ridley Scott's Alien.
Short Film sessions – The much-loved SUFF short film sessions are back, offering audiences the chance to sample on some of the weirdest in short film delectable delights. Sessions include Love/Sick, LSD Factory, Ozploit, Reality Bites and WTF, plus a special focus on Ukrainian filmmaking in Independence, Rockets & Borsch
Conferences and workshops – For the budding (and not so budding) filmmaker, SUFF and University of Sydney will present a selection of workshops on topics such as scriptwriting, interview techniques, music for the screen, funding, directing and special effects.
Rounding out the Festival will be Sydney premiere of
The Lodge
, the latest unhinged psycho-chiller from Veronika Franz and Severin Fiala (Goodnight Mommy). One half The Shining, one half The Endless, the film is sure to leave jaws on the floor.
The Sydney Underground Film Festival shows at The Factory Theatre, Marrickville 12 to 15 September, 2019.