The first official images of the new Australia film, 'Flammable Children', starring Kylie Minogue and Guy Pearce have been released.
Written and directed by Stephan Elliott ('The Adventures of Priscilla, Queen Of The Desert)', 'Flammable Children' is a comedy that follows the events in 1975 when a blue whale washes up on coastal Australia.
While the local kids think it's the biggest thing to happen in Australia, ever, a group of Mums and Dads of a quiet suburban cul-de-sac are going to celebrate in their own special way, by joining the sexual revolution and throwing a wife-swapping key party.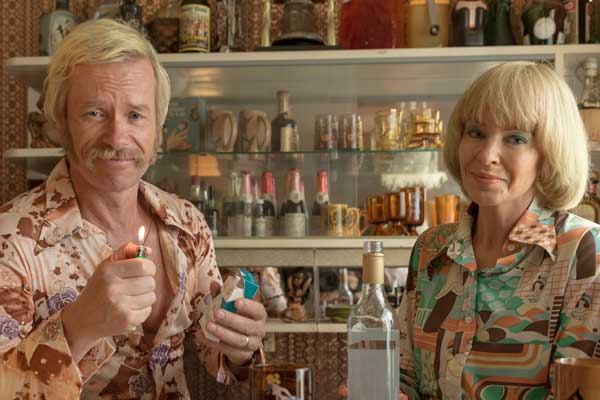 Guy Pearce and Kylie Minogue star in 'Flammable Children'
And like the rotting whale, it's all about to go spectacularly wrong. "When I was finally ready to write it, this script jumped out of my head fully formed," Stephen says. "So I appreciate having the opportunity of bringing it to life with such a terrific bunch of collaborators, some of whom I've known forever, others that I'm working with for the first time.
"And, of course, a dream cast of Australian actors who, like me, remember the world I'm describing."
Alongside Minogue and Pearce, other confirmed actors include: Radha Mitchell, Julian McMahon, Asher Keddie, Jeremy Sims and Jack Thompson.
'Flammable Children' is coming to Australian cinemas in summer 2017.